I originally found this on davidlebovitz.com. It's a great recipe. The original called for apples, but I kinda prefer pears. I bet it would work great with quince too.
What you will need
3/4 cup AP Flour
3/4 tsp baking powder
1 pinch salt
2 eggs
3/4 cup sugar
1 tsp vanilla
8 tbsp butter
4 pears
How to cook
Dry ingredients
Whisk together flour, baking powder and salt so it all gets dispersed evenly.
Beat eggs until foamy
Beat eggs until foamy. Whisk in sugar and vanilla.
Add 1/2 of melted butter
Melt the butter and whisk half of it into the egg mixture.
Add dry ingredients
Stir in the dry ingredients.
Remaining butter
Stir in the remaining butter.
Prep the pears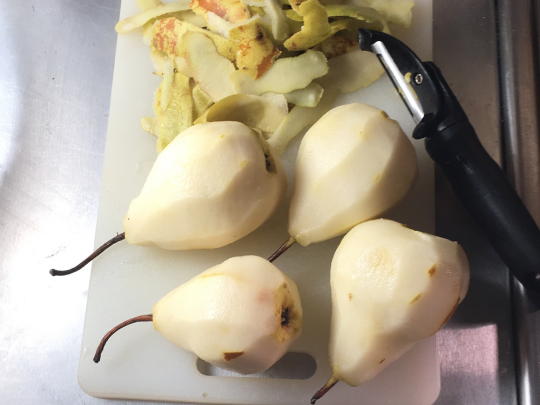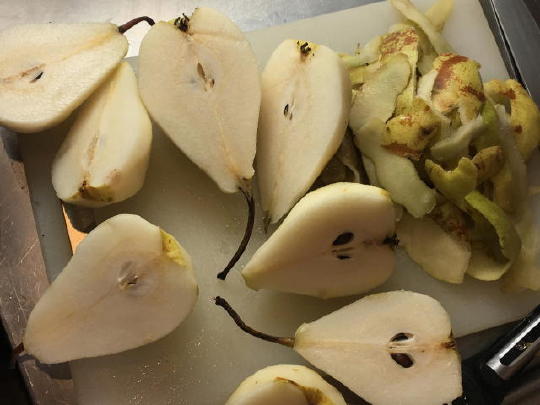 Peel and halve the pears.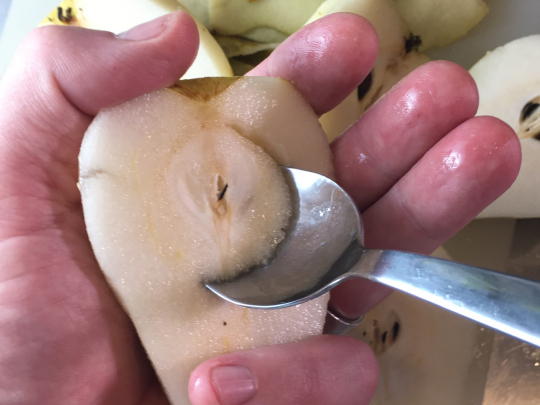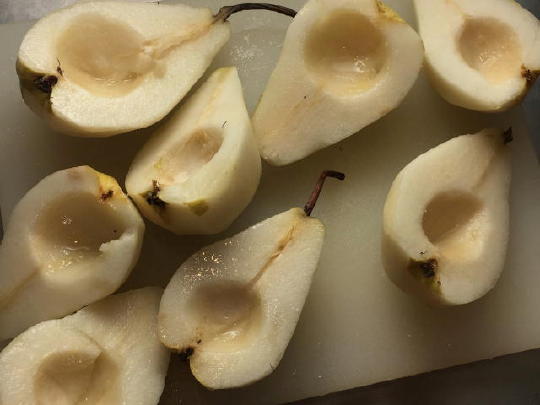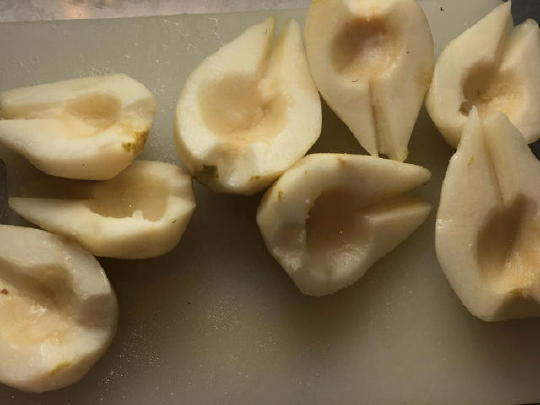 Remove the seed core with a small spoon and slice out any stem.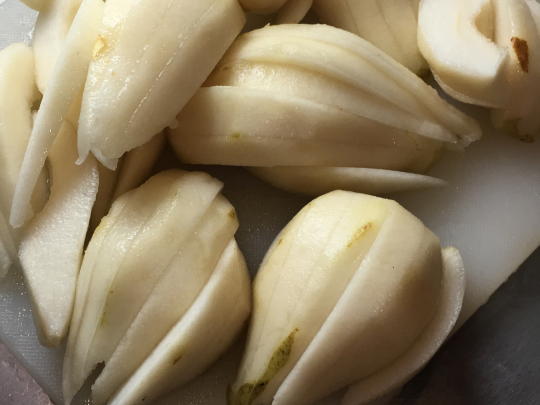 Slice pears in wedges.
Fold pears into the batter. Then spread in a buttered baking pan. I used a springform. As long as your batter is somewhere around 1" deep you should be good
Bake for about 50 minutes. It looks cool if you kinda arrange the pear slices on top before you bake it.