Sourdough Waffles
One of the best ways to use sourdough starter
There's a lot you can do with a sourdough starter. Bread obviously, but biscuits, pancakes, i even made a short crust once and made some killer sourdough pasties. But waffles, man, waffles are by far my favorite sourdough application. Sweet and sour. Maple syrup and sourdough are a wonderful combo.
What you will need
12 tbsp butter
2 cups milk
3 eggs
1 cup sourdough starter
1 tsp vanilla
1 pinch salt
1 1/2 tbsp sugar
2 cup AP flour
Extra butter for lube
How to cook
12 tbsp butter
Melt the butter
2 cups milk
Whisk the milk into the warm butter and bring it up to a warm temperature, around body temp.
1 cup sourdough starter
Whisk in the sourdough starter.
1 tsp vanilla
Whisk in the vanilla.
1 pinch of salt
Whisk in the salt.
1 1/2 tbsp sugar 2 cup flour
Whisk in the sugar. Stir in the flour until fully mixed.
Chill overnight.
Let the batter sit, lightly covered at room temp for a couple of hours. Then, refrigerate it overnight.
Hella butter
Lube up your waffle iron.
Make some waffles.
These cook kinda slow, so you should give them a solid 10-15 minutes in the iron.
Smother in butter and maple syrup.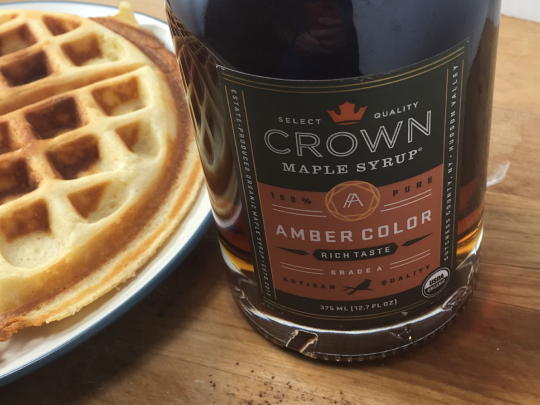 When they're nice and toasty, load them up with butter and syrup. Grade A maple syrup is highly recommended. The combination of maple and sourdough is magical.