Delicious Peanut Butter Cookies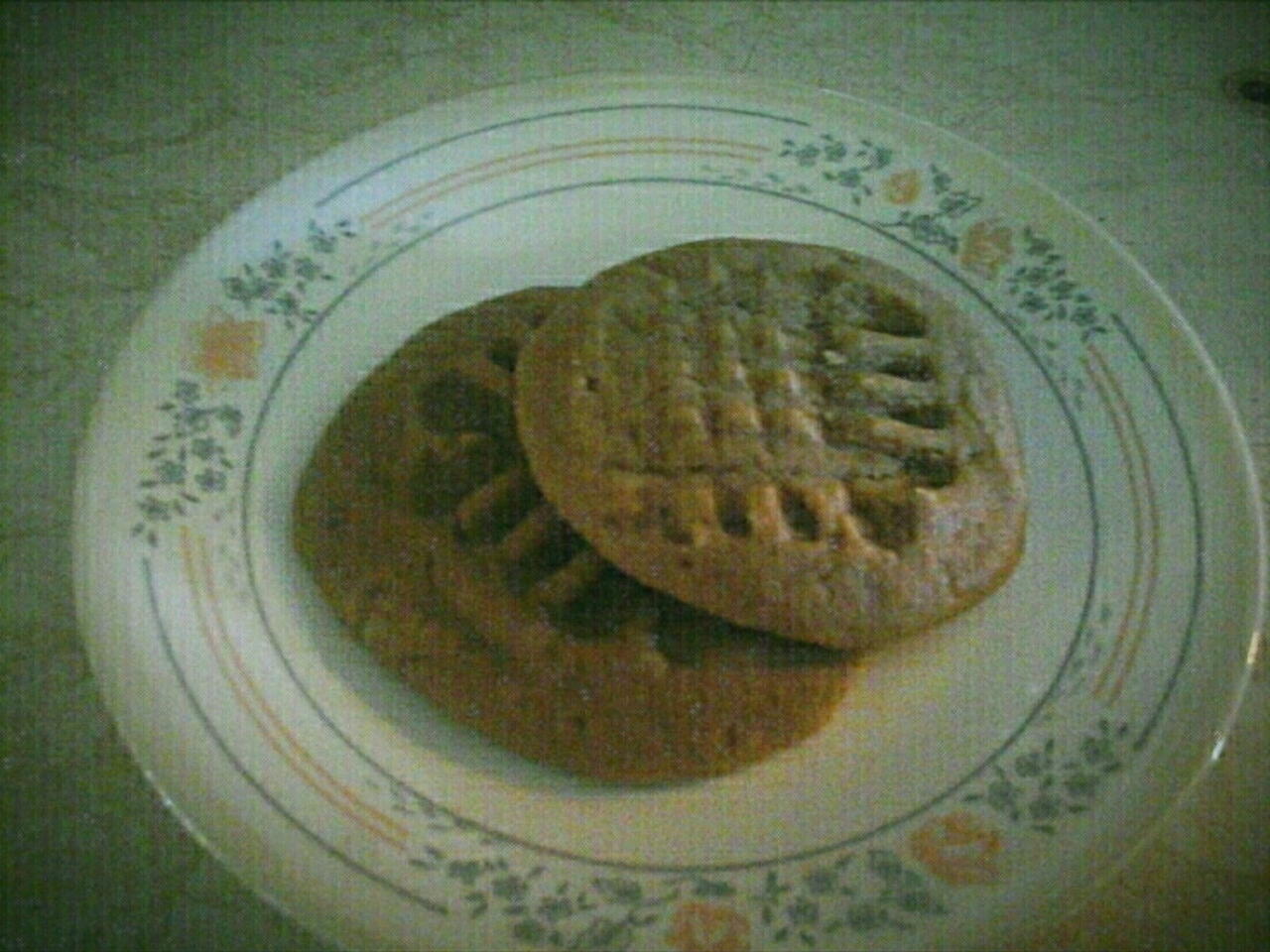 What you will need
1/2 cup unsalted butter
1/2 cup white sugar
1/2 cup packed brown sugar
1/2 cup peanut butter
1/2 teaspoon salt
1/2 teaspoon baking powder
1/2 teaspoon baking soda
1 egg
1 1/4 cups all-purpose flour
How to cook
Stir sugar, brown sugar, butter, peanut butter, baking powder, salt, and baking soda until smooth.
Scrape off of the sides of the bowl and into the middle. Add egg and mix for approx. 2 mins.
Slowly mix in flour. Scrape down sides of bowl. Mix until combined.
Shape dough into ball. Cover with plastic and refrigerate for 2-3 hours.
Preheat oven to 375° F (190°C)
Portion out dough in 1 1/4 inch balls on a non-stick pan or pan with a silicone baking sheet or wax or parchment paper. Roll dough into smooth balls. Press fork onto balls in a criss-cross pattern.
Bake in oven for 13-17 mins until golden brown.
Leave out to cool for 5-10 mins until putting into cookie jar.