Salmon with Garlic and Ginger
Candida cleanse friendly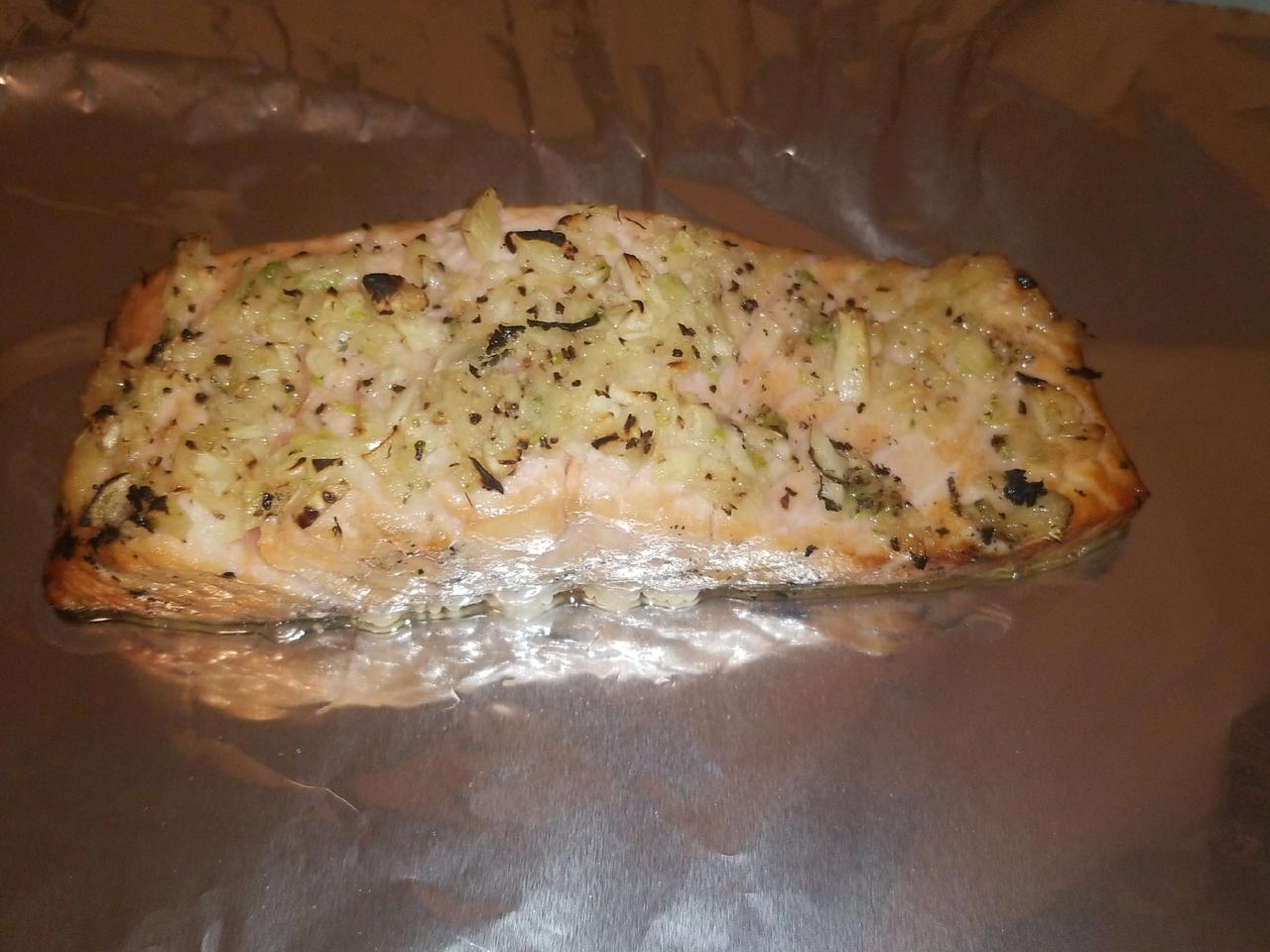 From the 30-day candida cleanse. Serves two. Calories 291 total fat 16g saturated fat 6g sugar 0g carbohydrates 2g
What you will need
2 tbsp minced garlic
2 tbsp grated fresh ginger
2 tsp coconut oil
1/2 tsp sea salt
freshly ground black pepper
2 6oz wild salmon fillets
(Nutritional facts 712 calories, 77.68 g fat, 2.88 g carbohydrates, 0.3 g protein, 361 mg cholesterol, 8 mg sodium)
How to cook
Preheat the Broiler to high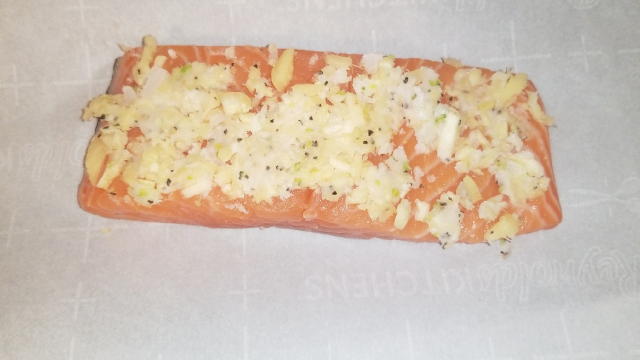 In a small bowl, combine the garlic, ginger, coconut oil, salt, and pepper. Spread the mixture over the salmon and set it in the baking pan.
Broil the salmon close to the broiler for 2 to 3 minutes. When the crust begins to turn brown turn the broiler off and set the oven to 300 F.
Reposition the salmon into the middle of the oven and bake it until the fish is opaque throughout and flakes with a fork, about 10 minutes.