Baked Bean with Sausage and Pearl Garlic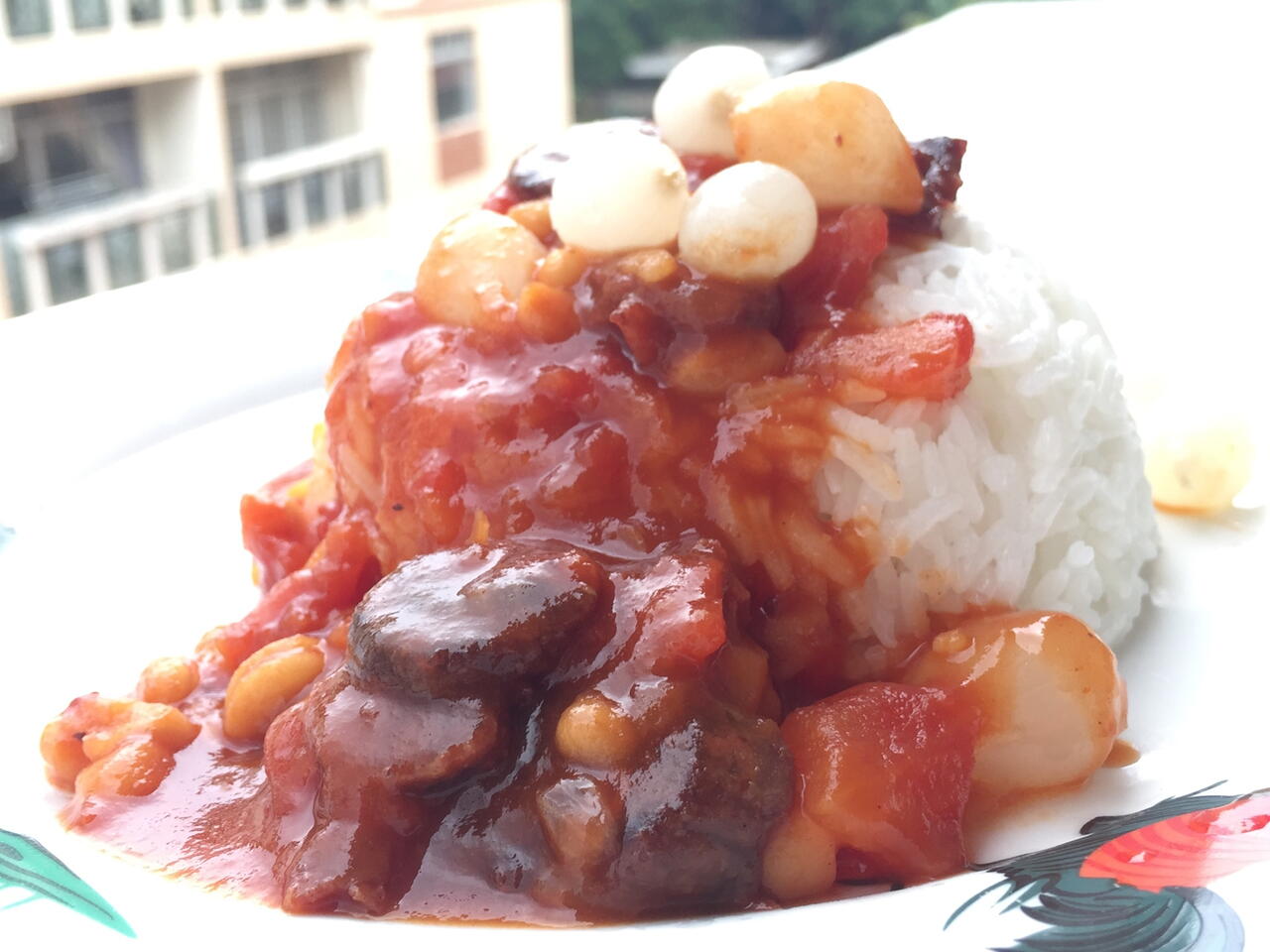 What you will need
3 Chinese Liver Sausage
1 small onion
1canned red bean
1 canned cube tomato
2 tbsp tomato sauce
2 tbsb Chili sauce
1 tbsp light soy sauce
1 tbsp brown sugar
20 pearl garlic cocktail
(Nutritional facts 204 calories, 1.2 g fat, 46.52 g carbohydrates, 7.46 g protein, 1 mg cholesterol, 789 mg sodium)
How to cook
Pan fry the sausage in Low heat till cooked then add in the onion and sauté to mix well.
Add in the canned red bean and tomato with the sauce and bring it to a simmer Low for full 5 minutes then off heat .
Add in the optional pearl garlic cocktail and Enjoy over plain white rice or pasta .