Baked Chicken and Satay Sauce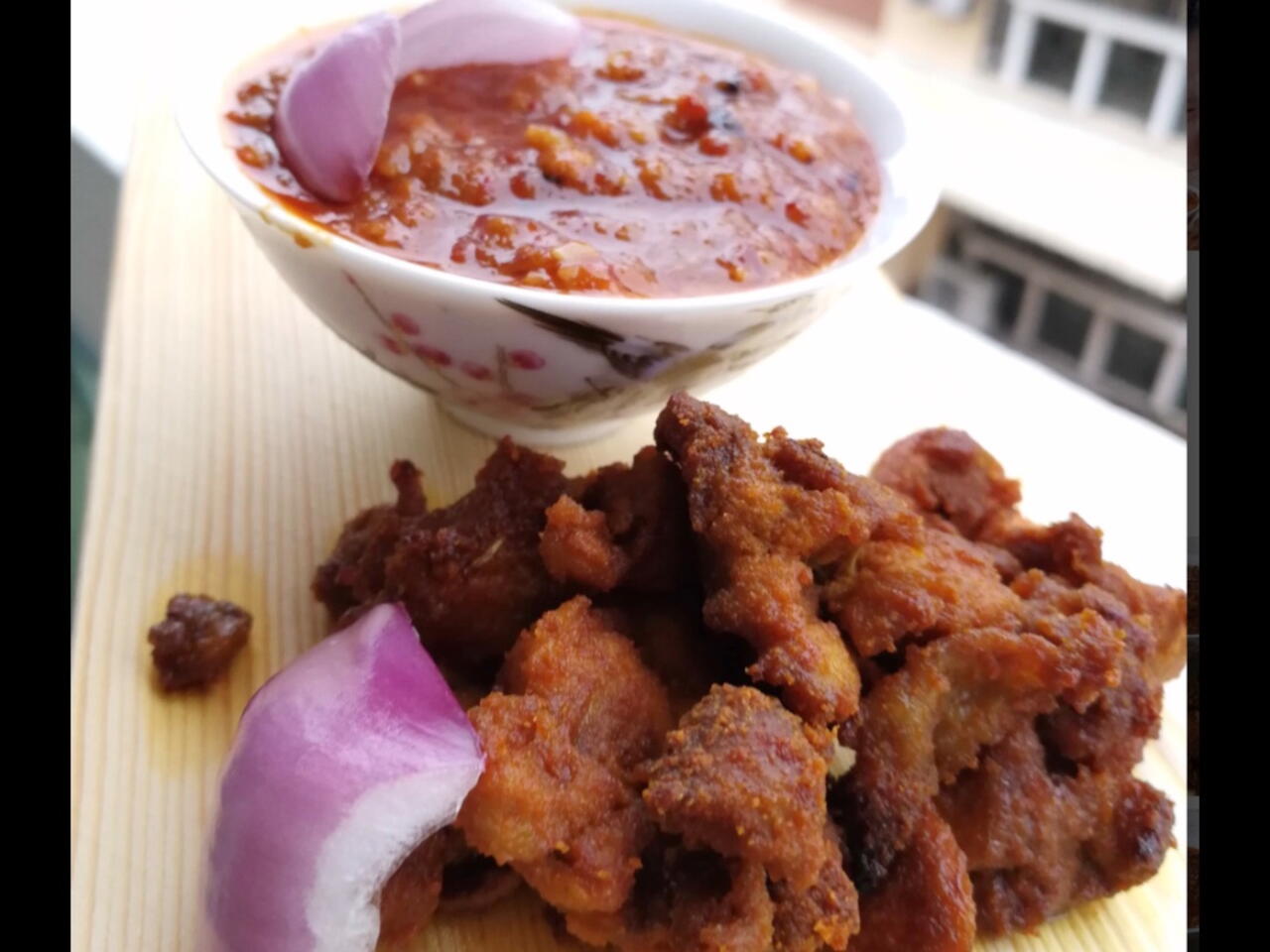 What you will need
POUNDED AND BLENDED FINELY
2 big purple onion
3 lemongrass ( pounded first )
10 dried Chili pepper ( wash and dry)
3 inches of ginger
OTHER INGREDIENTS FOR SAUCE
2 cup coarse and fine mix peanut
2 tsp of tamarind mix with 350 ml hot water
1tsp salt /5 tbsp sugar
CHICKEN SATAY
2 tbsp curry powder
1 tsp salt /1 tsp sugar
2 chicken drumsticks thigh
(Nutritional facts 317 calories, 21.28 g fat, 21.15 g carbohydrates, 17.14 g protein, 30 mg cholesterol, 411 mg sodium)
How to cook
Pound the lemongrass then blend fine the ingredients then with 5 tbsp of oil sauté the finely blended till it's fragrant about 10 or more minutes ( add more oil if it's too dry) and stir fry till there are excess oil bubbling.
Add the half of the tamarind paste and water mixture and mix well the add all , add the pounded fine and coarse peanut and mix well ,
Add salt and sugar , it should taste lightly salty and more sweet ( balance to your own preference) then it it simmer till it's bubbling and excess oil start to show on TOP of the sauce about 5 more minutes ( Make sure the bottom don't burn , Low to medium heat ) off heat and set aside .
strip the chicken thigh , Marinate the chicken , in a baking tray drizzle 3 tbsp of oil then lightly crush the lemongrass and layer the chicken and baked 200 C for 25 minutes, flip over the chicken after 10 minutes ..
Enjoy with some white rice , cucumber and onion , Baked Chicken Satay With Satay Sauce .