Baked Pumpkin with Curry Salmon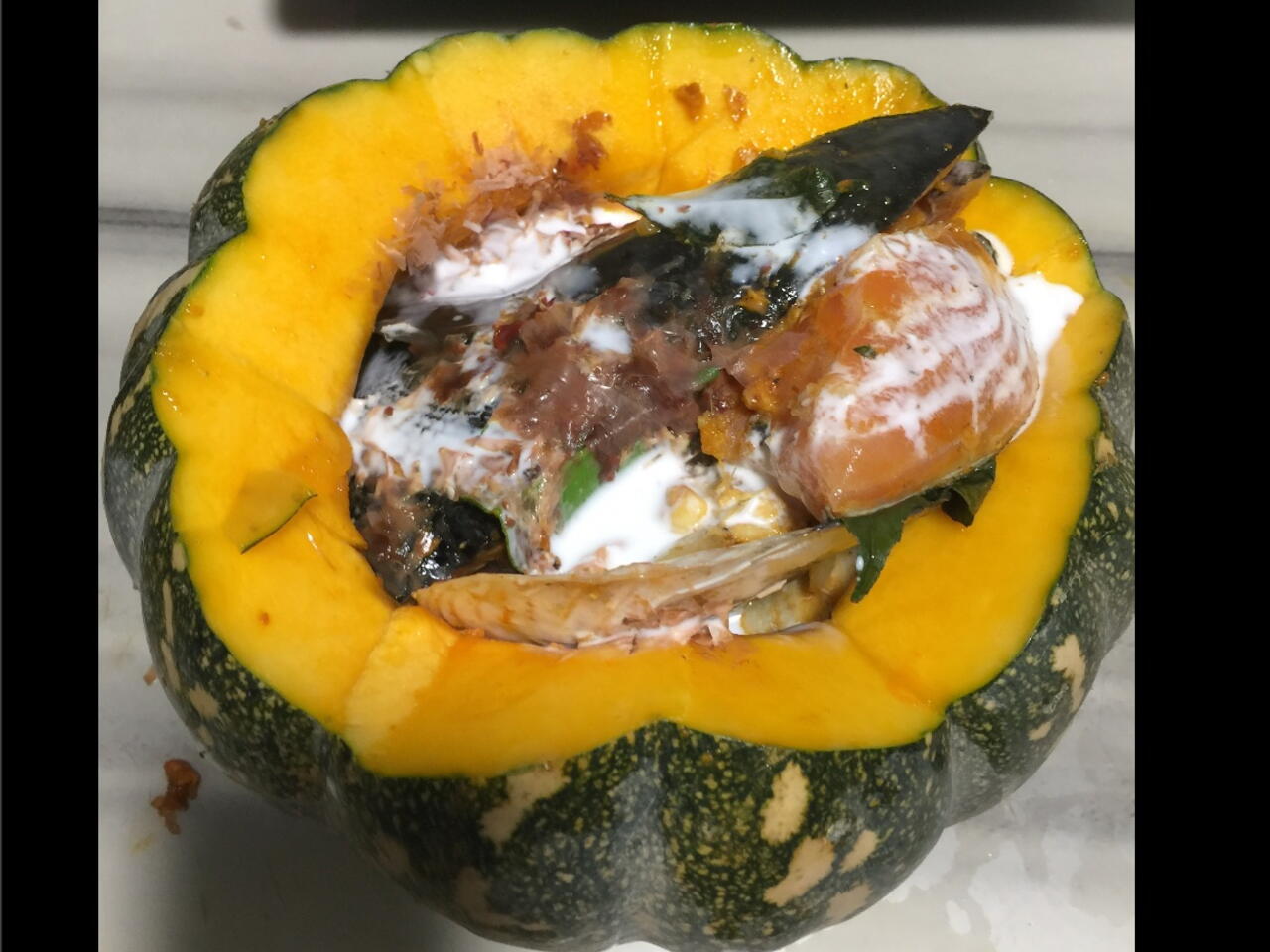 What you will need
1 pumpkin
2 salmon fish head or any fish of your choice
3 tbsp fish curry powder
1tsp salt and 1 tsp pepper
1 tbsp oil
1 fine dice onion
3 garlic /2 inches ginger pounded
20 curry leave
3 lemongrass
3 kaffir leaf
100 ml coconut milk
50 ml Dashi stock ( Bonito flake and water )
(Nutritional facts 117 calories, 6.93 g fat, 11.33 g carbohydrates, 3.93 g protein, 4 mg cholesterol, 865 mg sodium)
How to cook
Season and marinate the salmon then put it all into the pumpkin cavity, add Dashi stock and 100 ml of coconut milk with some kaffir leaf and curry leave too.
Close it all up and wrap with aluminium foil and baked 180 c for 1.1/2 hour to 2 hour.
Enjoy this easy all in a pumpkin fish with some bread or rice.