Baked Rice with Xo Sauce and Sweetcorn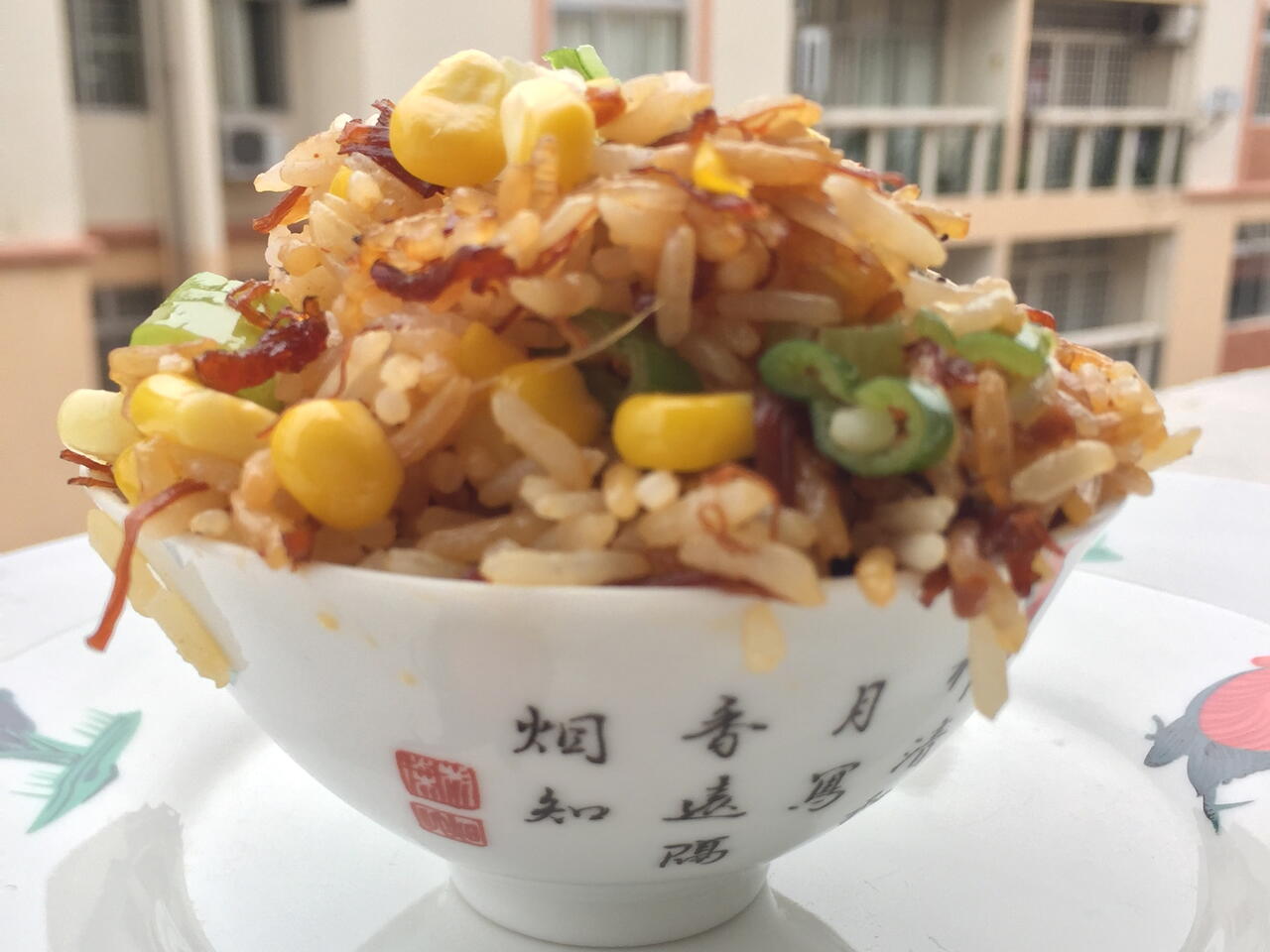 What you will need
2 cup rice
1 cup sweetcorn
1/2 cup Scallion
1 tbsp xo sauce
2tbsp Light soy sauce
a dash black pepper
(Nutritional facts 212 calories, 2.5 g fat, 42.04 g carbohydrates, 5.6 g protein, undefined mg cholesterol, 327 mg sodium)
How to cook
Steam the sweetcorn then let it cool and trim it with a knife.
Cook the rice as usual in a rice cooker.
Add in the XO sauce with light soy sauce and a dash of black pepper, then mix well then add in the cooked sweetcorn and Scallion, mix well and baked the rice for another 5 minutes.
Enjoy this easy, simple delicious fried rice.