Baked River Prawn and Spaghetti with Tom Yum & Coconut Milk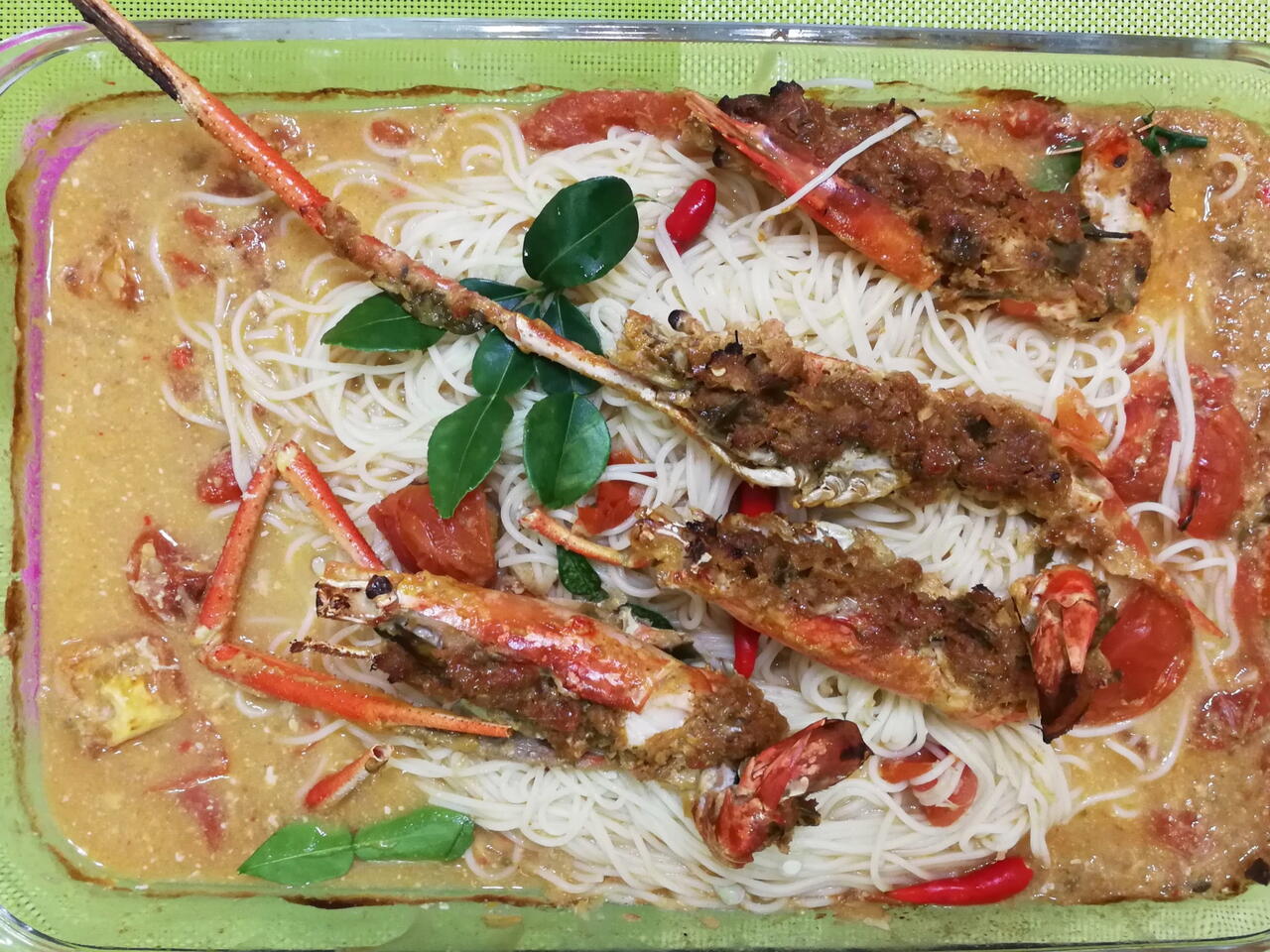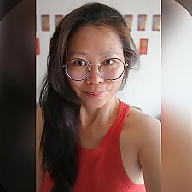 Recipe video made by LeeGoh
Published on 17/05/2020, viewed by 741
😷🙏, Quarantine Day 57
What you will need
POUNDED INGREDIENTS
8 shallot and 6 garlic
2 inches galangal
6 small kaffir lime leaves
4 coriander roots
3 small deseeded Chili pepper
STOCK MIXTURE
1 tbsp Anchovies stock with 350 ml hot water
1 tbsp Tom yum Paste
SEASONING
2 tbsp fish sauce
4 tbsp lime juice
PASTA
pasta for 2 person
GARNISH
6 kaffir lime leaves
4 red Chili pepper
PRAWN
2 River Prawn
salt and pepper seasoning
OTHER ADD ON
3 tomato
100 ml coconut milk
(Nutritional facts 101 calories, 0.65 g fat, 21.2 g carbohydrates, 4.56 g protein, 0 mg cholesterol, 300 mg sodium)
How to cook
Thaw The River Prawn , Then Trim The River prawn legs then cut the back shell and head shell first with scissor.
Then turn over to the stomach side and Cut the front with scissor then use the knife and chop into half , lightly season with salt and pepper .
Mix the pounded ingredients with the Tom yum paste , spread the tomato on baking tray then river Prawn , spread generously the mixture into River Prawn
Mix the balance of the paste mixture with the stock then pour onto the baking tray , (avoid the river prawn ) then drizzle 6 tbsp of the coconut milk ( Ayam Mas Brand )and bake it at 180 for 30 minutes at the ( lower rack so the sauce will not dry up ) till it's bubbling hot
Once ready , Remove the cooked River Prawn aside , add the Cooked the spaghetti onto the baking tray and mix well with the sauce and drizzle with the fish sauce and lime juice ( more or less depending on your preference) then garnish with some kaffir lime leaves and fresh small red Chili pepper then TOP with the river Prawn and serve immediately .
My Own Fusion , Baked River Prawn And Spaghetti In Tom Yum And Coconut Milk
Comments