Baked River Prawn with Satay Sauce and Pasta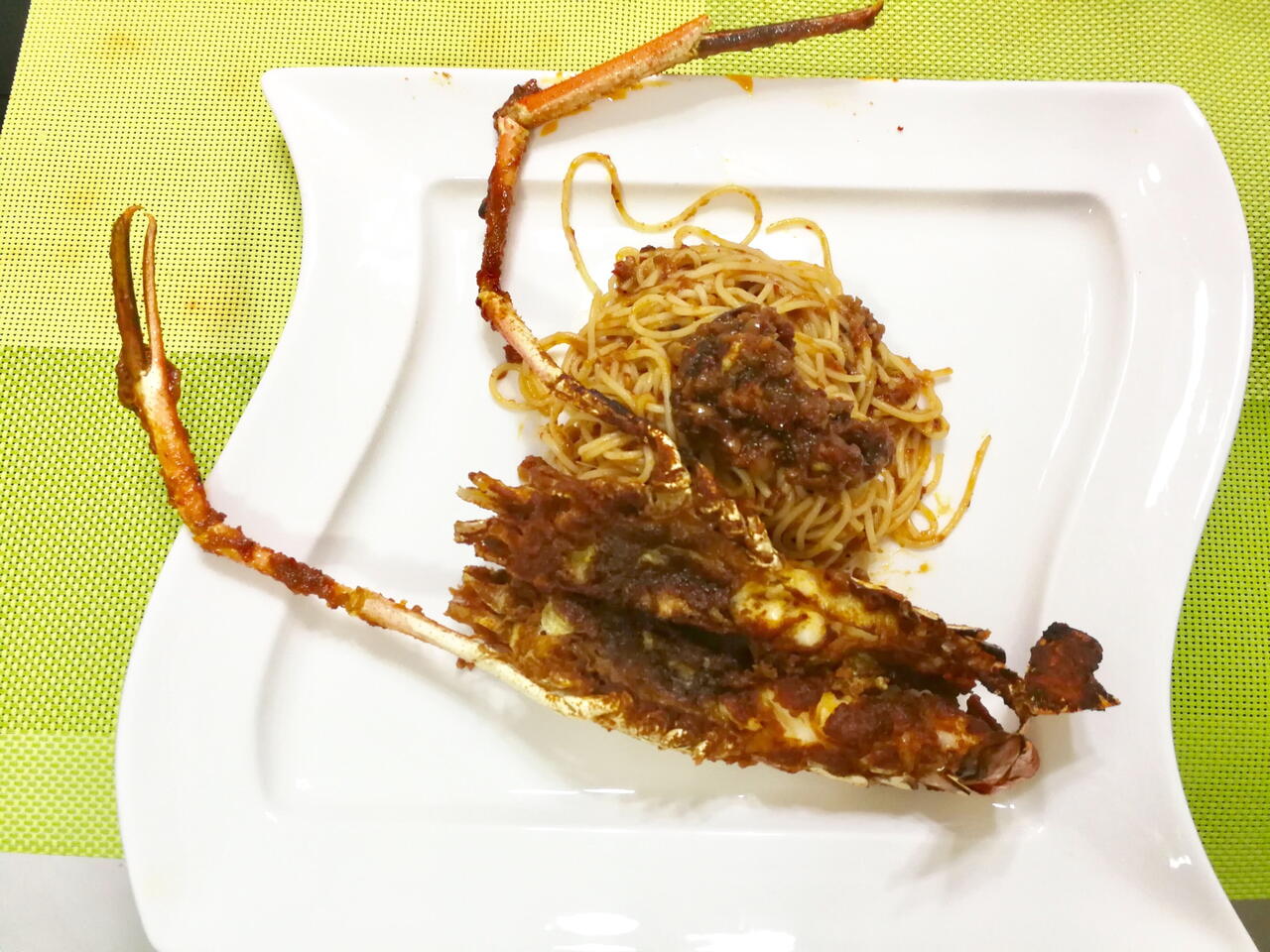 What you will need
2 CUP LEFTOVER SATAY SAUCE
2 cup Leftover satay sauce
350 ml water
1 tsp tamarind paste
1 tsp salt
1 tbsp sugar
PASTA WITH LEMONGRASS
pasta for 2 person
2 Lemongrass
RIVER PRAWN
2 River Prawn
1 tbsp curry powder
1 tsp salt
1 tsp sugar
2 tbsp Of oil for baking
(Nutritional facts 131 calories, 2.91 g fat, 22.53 g carbohydrates, 3.56 g protein, 0 mg cholesterol, 670 mg sodium)
How to cook
Wash and trim the river prawn then cut and slit into half , cook pasta as usual with added lightly crush Lemongrass then drain set aside
With the balance of satay sauce about 2 cup .Add additional 1 tsp of tamarind mix with 350 ml of water then drive it into the sauce , add 1 tsp of salt and 1 tbsp Of sugar , bring it to a boil then pour onto a baking tray
Season the river prawn with curry powder and salt and sugar mixture and add 2 crushed lemongrass to the sauce and sprinkle some oil then baked at 200 C for 20 to 25 minutes (or longer depending on the size of the prawn )at lower rack on the river prawn till its cook ..
Removed the cooked river prawn add in the cooked lemongrass flavoured pasta and mix well then serve .
MY OWN FUSION VERSION , Glad To Share With You Guys .... BAKED RIVER PRAWN WITH SATAY SAUCE AND PASTA .