Cny Nian Guo with Fresh Coconut Puff Pastry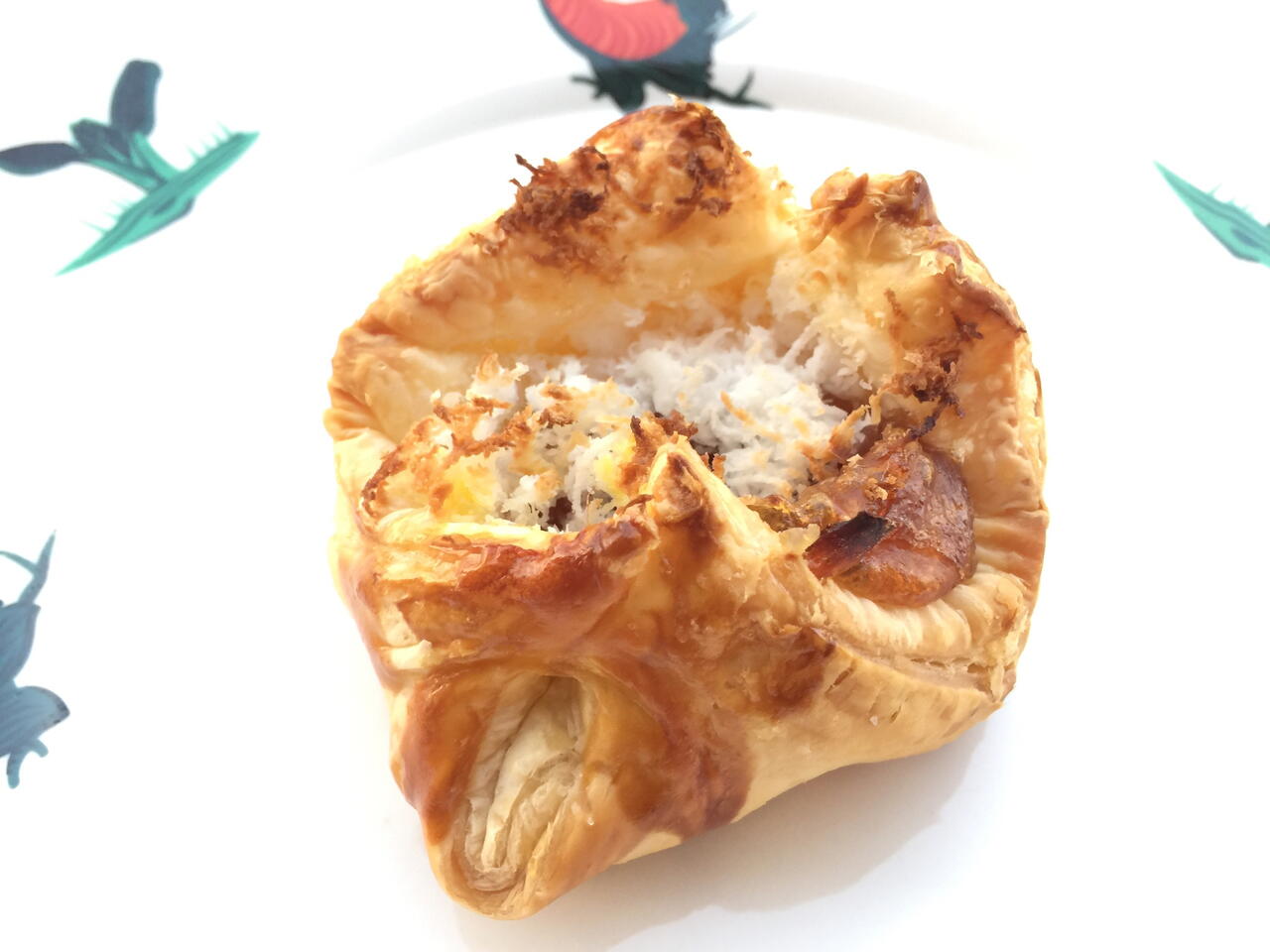 What you will need
6 pastry
6 pieces of Nian Guo
1 egg yolk
OPTION A
6 tbsp of fresh coconut season with few dash of salt
OPTION B
2 tbsp of peanut
How to cook
Put 1 tbsp of ready to eat CNY Nian Guo With or without additional peanut onto a puff pastry and fold 4 corner and fasten by pressing firmly.
Apply some egg yolk on its surface then, bake it on parchment paper for about 10 to 15 minutes, till its crispy.
Option A: CNY Nian Guo with fresh coconut puff pastry .
Option B: Cny Nian Guo with peanut puff pastry.