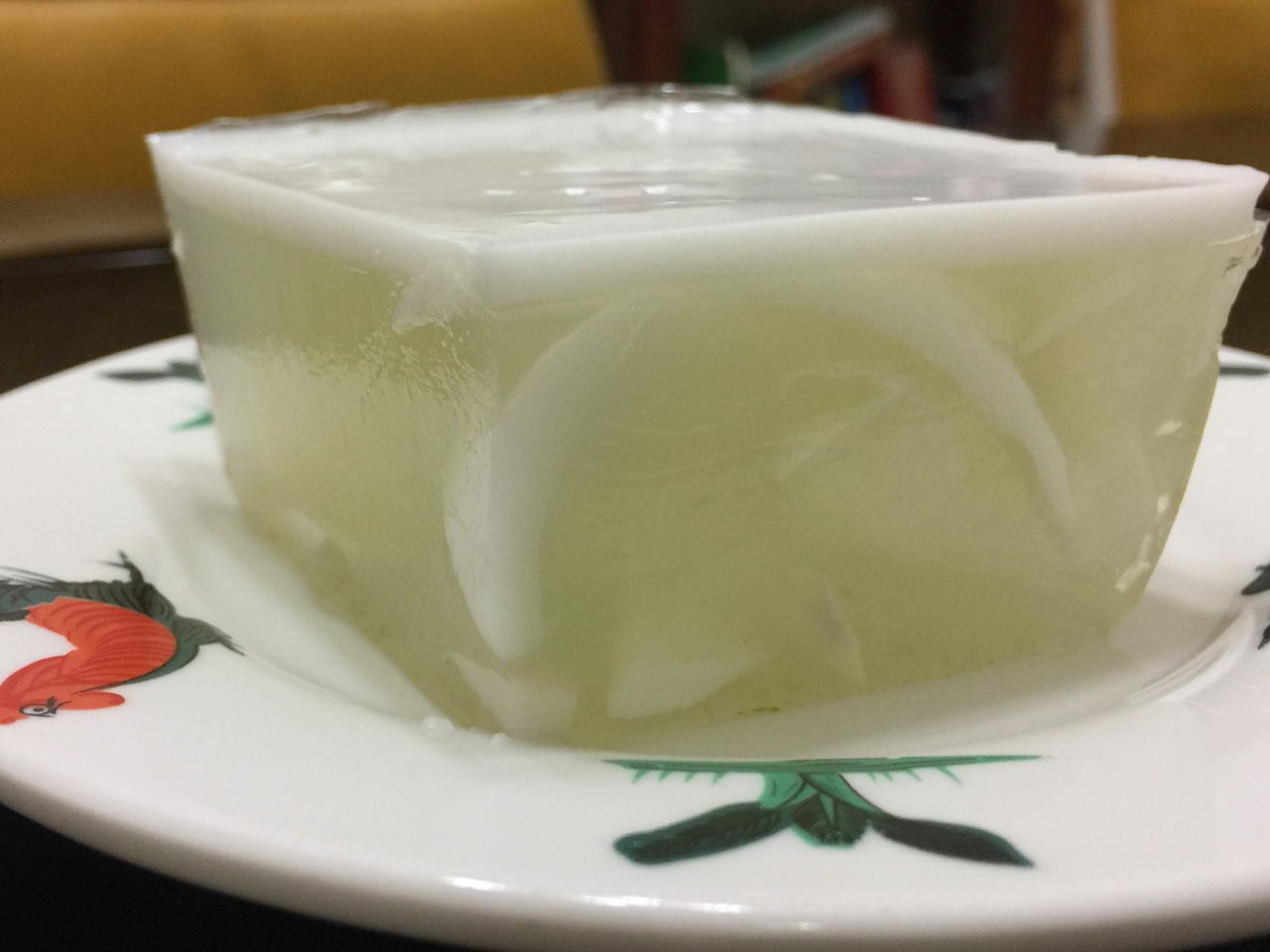 What you will need
50 gram agar agar
4 litter water +1 litter coconut water
8 Pandan leaves
1 cup white sugar or 1.1/2 cup
5 tbsp Pandan juice
200 ml coconut milk
(Nutritional facts 216 calories, 0.62 g fat, 54.48 g carbohydrates, 0.13 g protein, undefined mg cholesterol, 6 mg sodium)
How to cook
Add agar agar, Pandan leaf, sugar with water into a pot, Bring water to the boil about 25 minutes till agar agar totally dissolves then add the Pandan juice and coconut water mix well, off heat then seive 4 litter of the cooked onto a tray then add fresh coconut flesh and once it's cool then refrigerate.
Transfer 1 litter to another pot then add coconut milk with a dash of salt and bring to a boil and add some salt, then let it cool.
Once then 4 litter started to set pour the cool coconut jelly on top and keep refrigerate till it set, then enjoy.