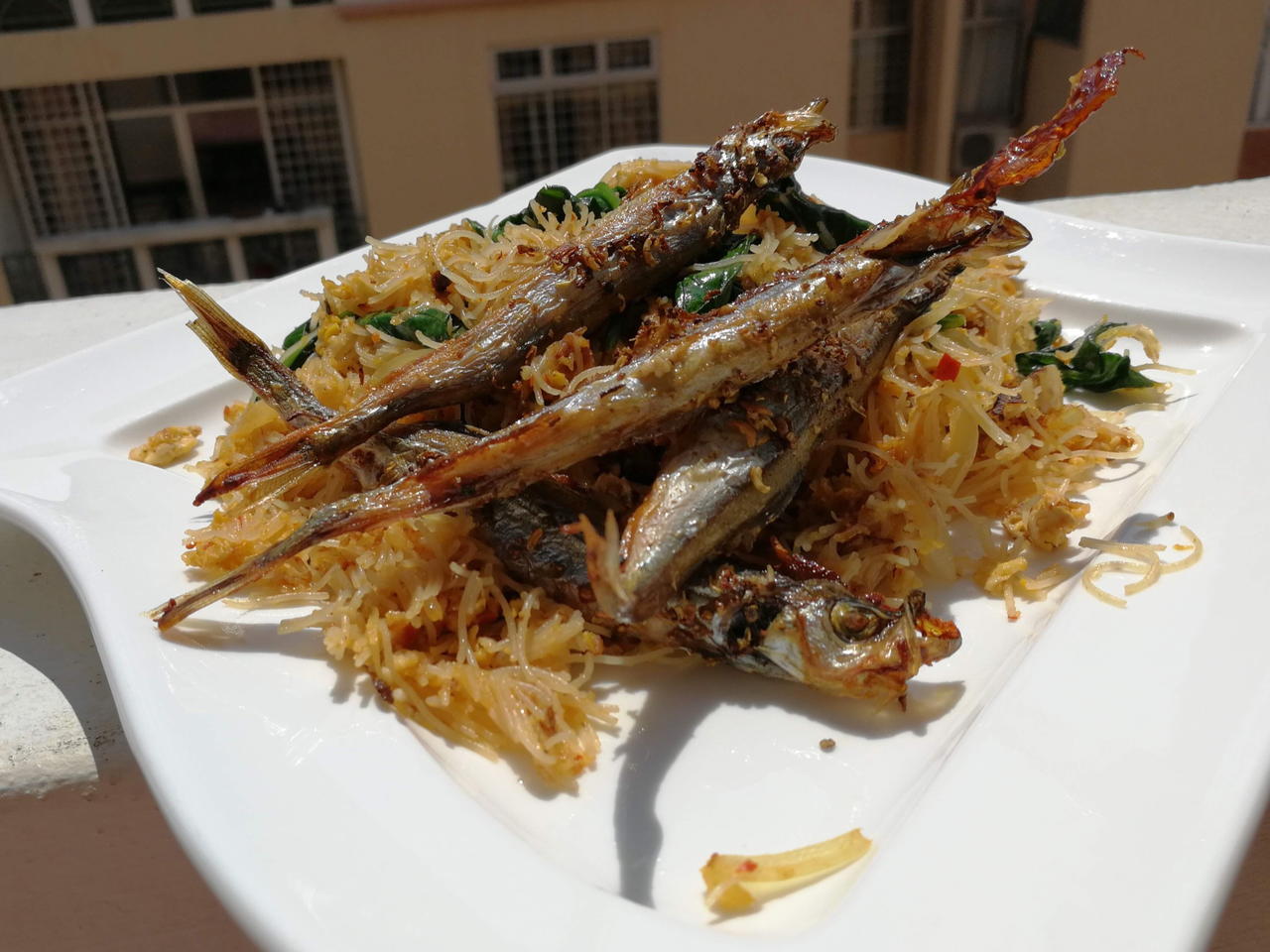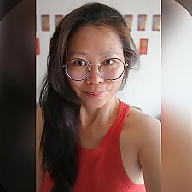 Recipe video made by LeeGoh
Published on 12/06/2020, viewed by 983
Easy And Quick Fried Noodle Lunch
What you will need
1 yellow onion /1 bowl spinach
3 small bowl bee hoon
4 eggs
TAU CHEW SAUCE MIXTURE
1 tbsp Tau Chew
1 tbsp honey
1 tbsp shrimp flavour dried Chili flake
1 cup water
BAKED SHISHAMO
8 Shishamo
1 tbsp salt and Sichuan peppercorns mixture
(Nutritional facts 232 calories, 19.32 g fat, 3.85 g carbohydrates, 11.48 g protein, 749 mg cholesterol, 1144 mg sodium)
How to cook
Oil and season the Shishamo with salt and Sichuan peppercorns then baked 200 C for 20 minutes.
With oil sauté the onion till it's soft then add the eggs then the presoak bee hoon and let the eggs set then only flip it over then let the eggs set again.
Then add the Tau Chew sauce mixture bit by bit, (don't want the bee hoon to be soggy and wet), I use 1/2 cup of its sauce mixture.
Once it's almost dry and piping hot but not burn at the bottom , then add the spinach and mix well then off heat and serve hot.
Enjoy a quick fried noodle lunch.
Comments