Fried Dried Anchovies and Onion with Chili Garam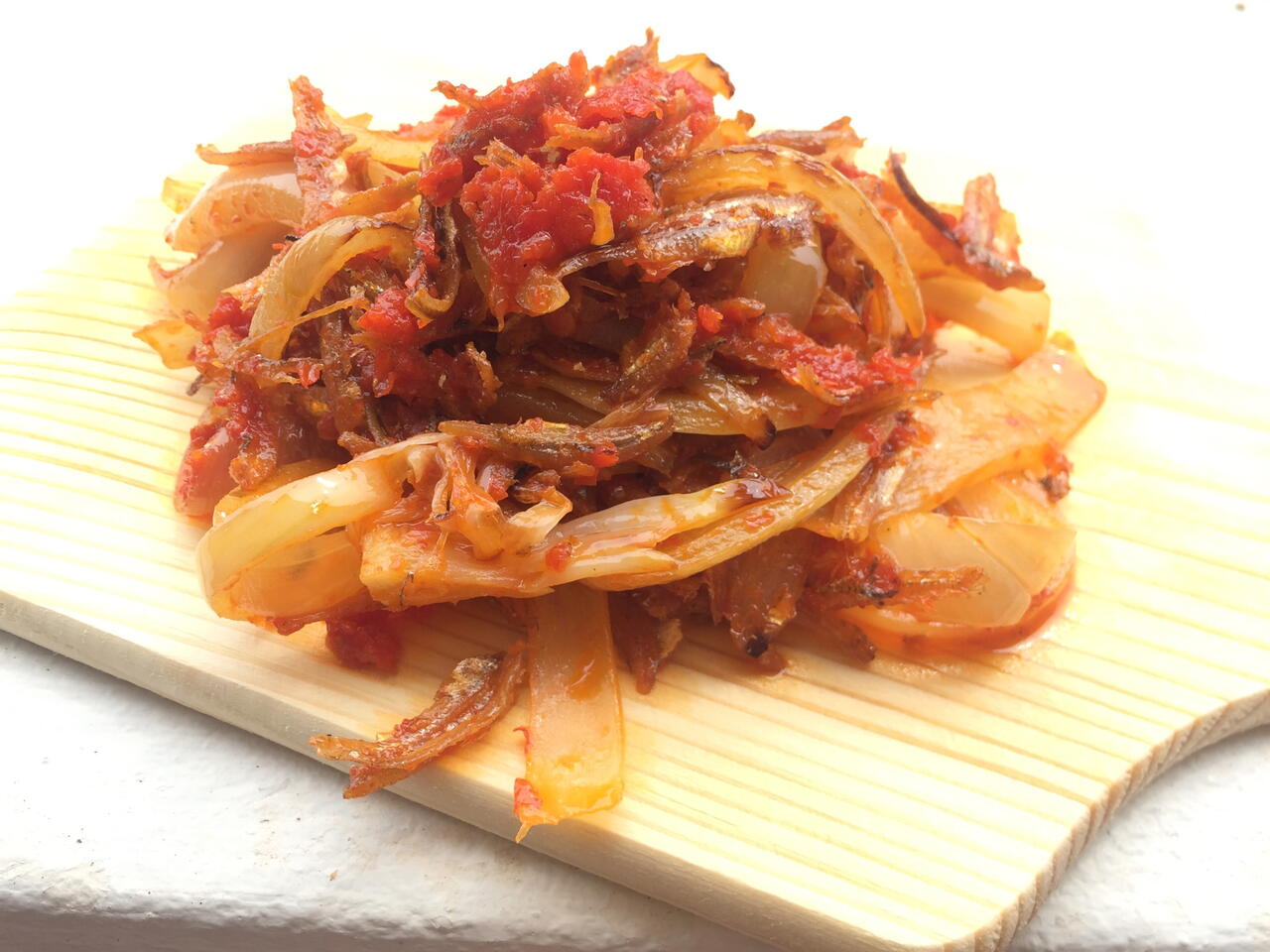 What you will need
CHILI GARAM
6 fresh red Chili peppers
1 tsp salt
1 tsp sugar
1/2 cup oil
IKAN BILIS AND ONION
2 rice bowl dried Anchovies
2 onion
FRIED RICE
4 cup rice
1 tbsp light soy sauce
(Nutritional facts 371 calories, 12.83 g fat, 58.96 g carbohydrates, 7.75 g protein, 0 mg cholesterol, 392 mg sodium)
How to cook
Cooked rice as usual then fluff up and set aside , wash dried Anchovies then drain dry , slice the onion.
CHILI GARAM
With 5 tbsp oil sauté the blended or pounded fresh red Chili till it's excess oil bubbling around it about 8 minutes in Low simmer ( add more oil if it's too dry ) then season with salt and sugar then cook for another 2 minutes, off heat set aside .
FRIED ANCHOVIES AND ONION
With oil fry the Anchovies till it's lightly brown but not overly cook then drain set aside , with 3 tbsp oil sauté the onion for 4 minutes then add the cook Anchovies and Chili garam and mix well .
FRIED RICE
Use only half of the cooked fried Anchovies and onion Chili garam with cooked rice , add 1 tbsp Of light soy sauce then stir fry for another 5 minutes then serve .