Fried Rice with Fried Chicken and Spinach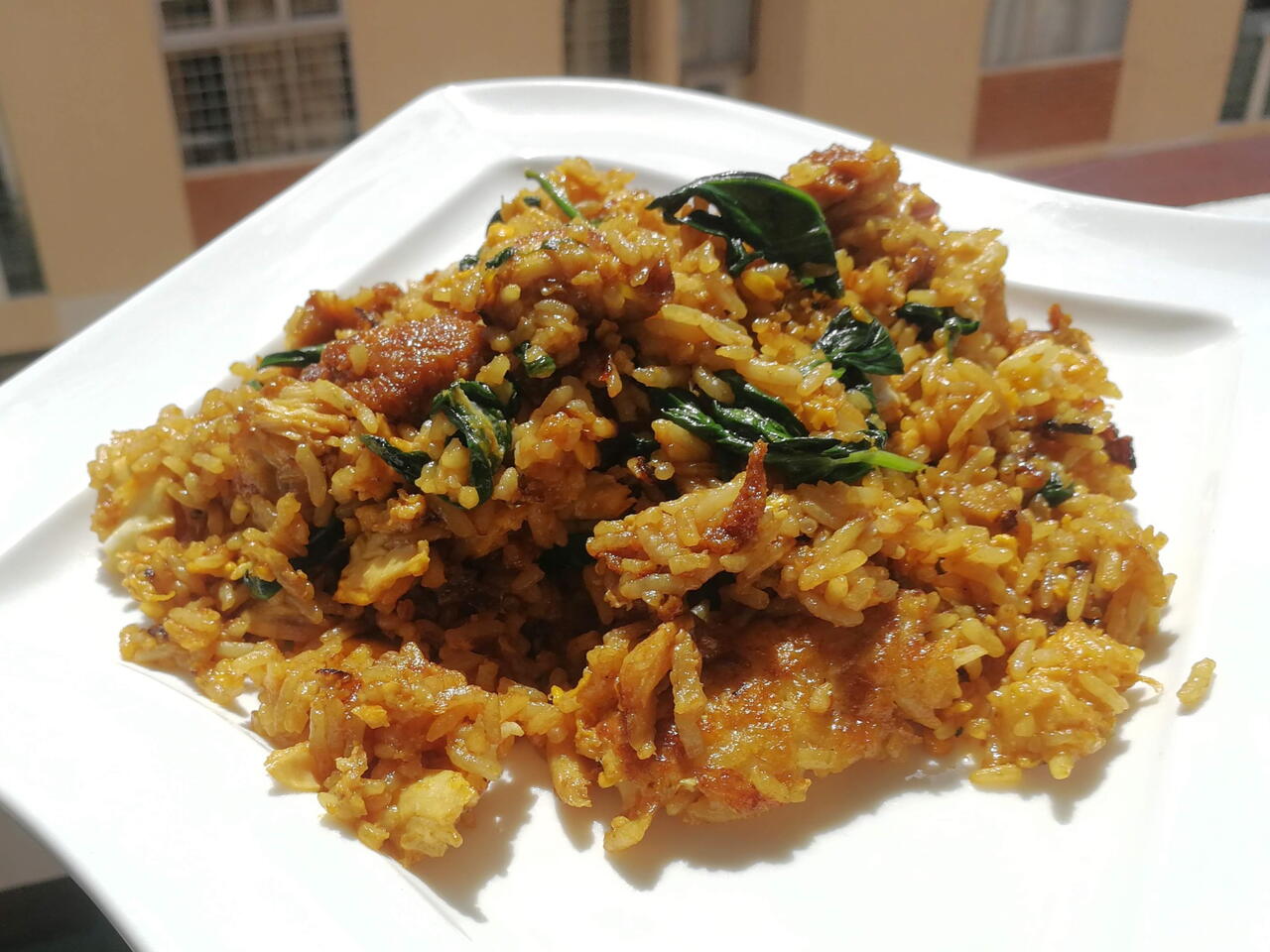 Cooking With Leftover Lamb Chop Dang Gui Sauce And Fried Chicken , My Complete Meal With Added Baked Salmon And Fruits In Balsamic Vinaigrette
What you will need
1 cup dang Gui soy sauce ( Leftover)
2 cup fried chicken shredded ( Leftover)
4 cup cooked rice
4 eggs 3 tbsp oil
2 cup spinach
BAKED SALMON OPTIONAL ADD ON
1 salmon
1 tbsp bbq Rub
(Nutritional facts 175 calories, 11.12 g fat, 12.96 g carbohydrates, 5.72 g protein, 72 mg cholesterol, 953 mg sodium)
How to cook
Heat up the oil then add the eggs and let it set then add the cooked rice then flip over.
Let the eggs set again then add spinach and shredded fried chicken mix well.
add leftover lamb chop dang GUI soy sauce, or you can add 3 light soy sauce or fish sauce. Stir fry till it's sauce are evaporated and rice are not wet then off heat.
Fried Rice With Spinach And Baked Salmon With Hot Basil Seasoning (Apple And Pear In Caramelised Balsamic Vinaigrette).