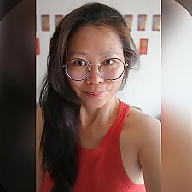 Recipe video made by LeeGoh
Published on 26/04/2020, viewed by 836
😷🙏, Quarantine Day 38
What you will need
SPICY MAYONNAISE
4 tbsp mayonnaise
2 tsp Chili Sauce
1 tbsp tomato sauce
dash Chili pepper
PIZZA FILLING OPTION
2 tbsp sun dried tomato pests
1 cup thinly slice ham
1/2 onion
1 tbsp oil
dash dried of thyme /dried oregano
1 tbsp pesto all's genovese
PIZZA DOUGH
1 1/2 cup flour
dash of salt
1 egg
1/2 cup milk
2 tbsp olive oil
(Nutritional facts 291 calories, 18.24 g fat, 21.69 g carbohydrates, 10.2 g protein, 157 mg cholesterol, 740 mg sodium)
How to cook
Mix the flour with salt set a side , beat the egg , oil and milk in another bowl then pour into the flour cavity and mix well and knead it then divide into 3 pizza .
With oil sauté the onion then add the slice ham with the sun dried tomato pesto and mix well then set aside to cool.
Flatten the pizza then add pesto alla genovese generously, then spread the ham pesto and drizzle with dash of dried thyme and dried oregano then bake 200 C for 15 minutes.
SPICY MAYONNAISE
Mix well the mayonnaise, Chili Sauce and tomato sauce together with the Chili pepper.
Once pizza is ready drizzle the spicy mayonnaise on the pizza and slice it up and enjoy.
Comments