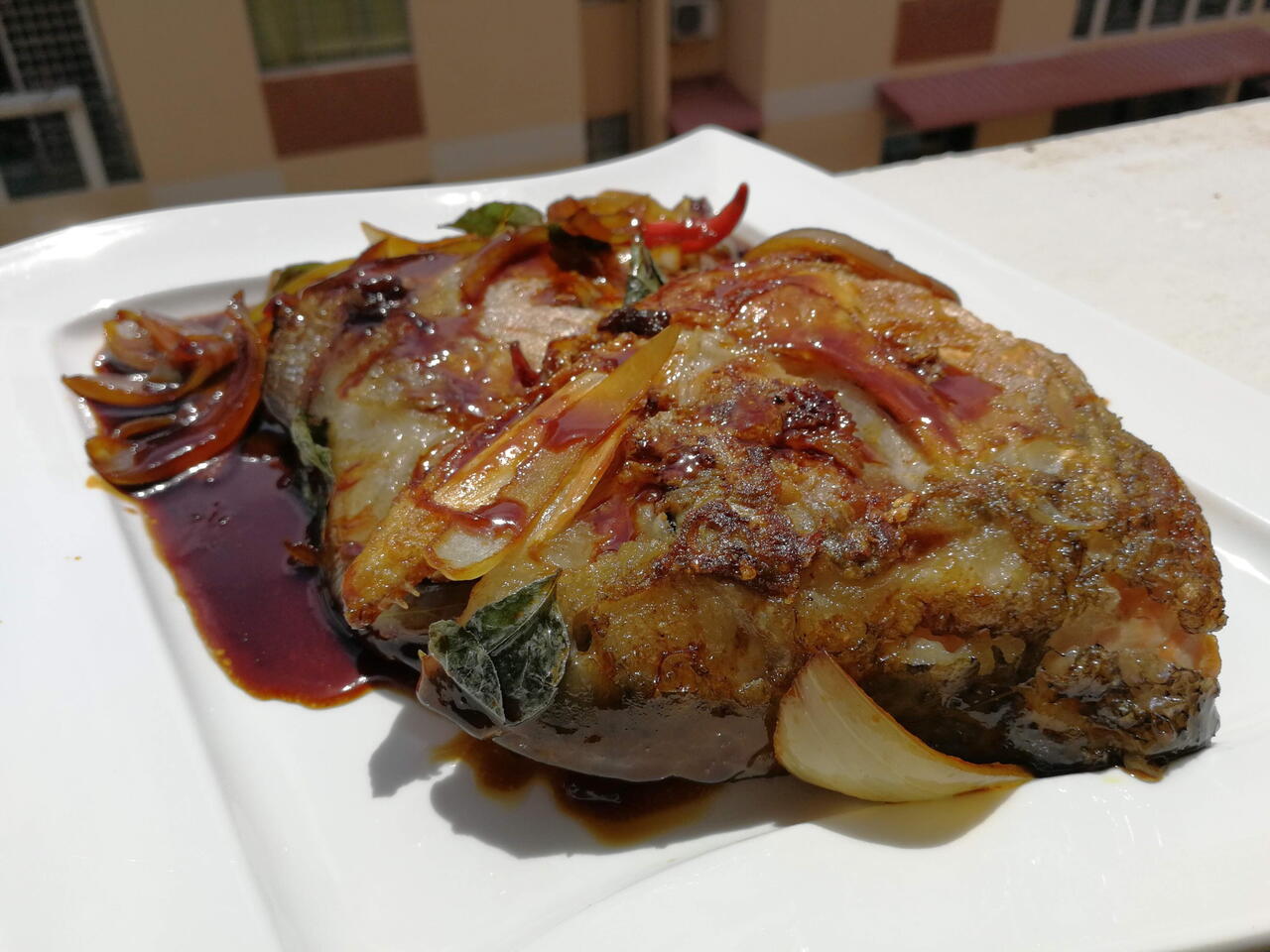 What you will need
Salmon
1 onion
25 curry leaves
3 small Chili pepper
HONEY SOY SAUCE MIXTURE
3 tbsp light soy sauce
1 tbsp dark soy sauce
1 tbsp oyster sauce
1 1/2 tbsp honey
CORNSTARCH MIXTURE
1 tsp cornstarch
3 tbsp water
(Nutritional facts 105 calories, 3.8 g fat, 17 g carbohydrates, 3.27 g protein, 13 mg cholesterol, 1047 mg sodium)
How to cook
Pan fry or broil the salmon then set aside.
Using 4 tbsp Of the salmon dripping then sauté the onion , curry leave and red chillies for 2 minutes, add the honey soy mixture and let it simmer for another minute.
Add the cook salmon and thicken sauce with some cornstarch mixture, off heat and enjoy.