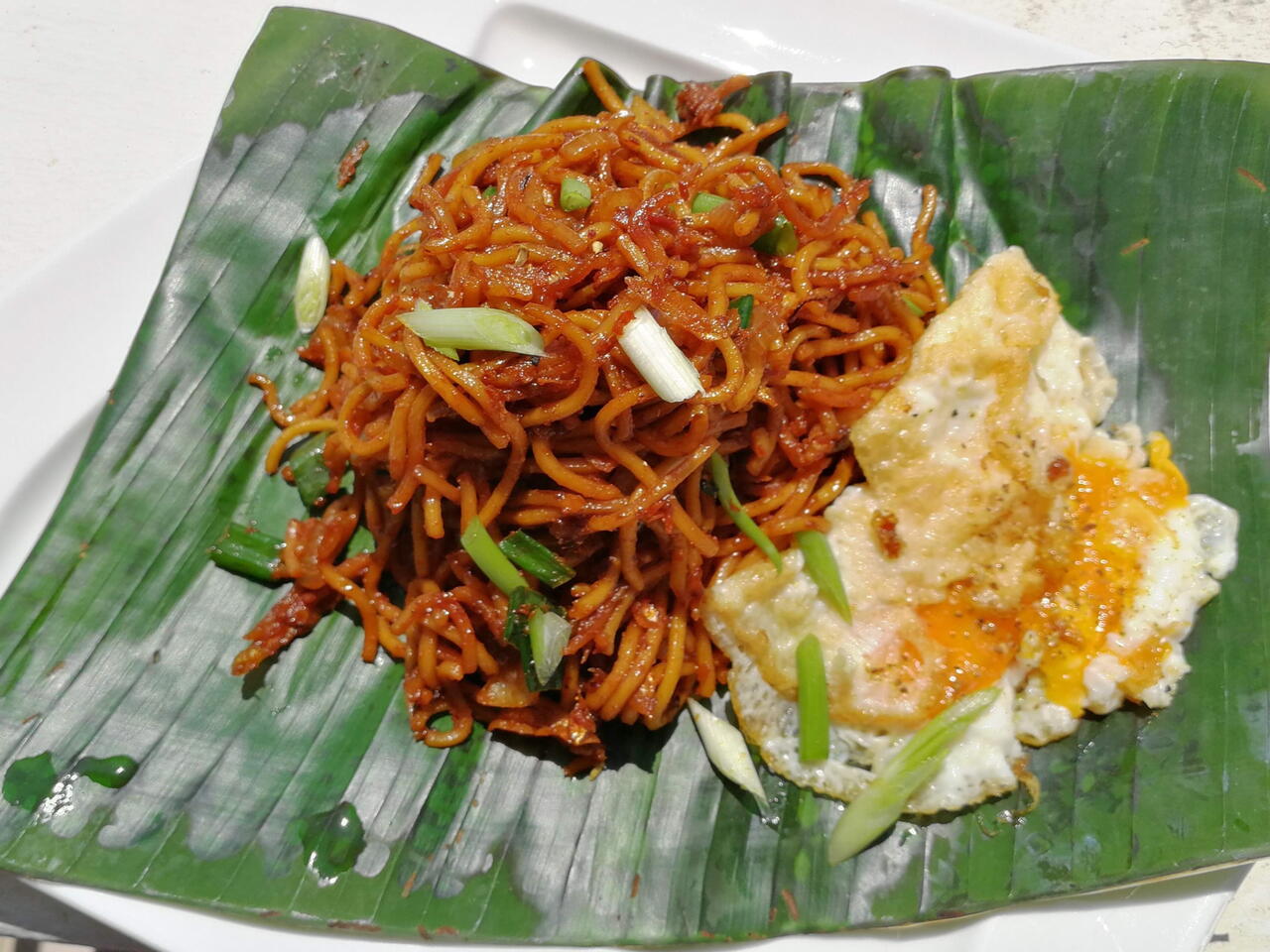 What you will need
3 bowl of yellow noodle
4 eggs
2 tbsp ready to eat sambal
1/2 cup ready to eat sambal Ikan bilis
1/4 cup of water
1 yellow onion
3 tbsp fish sauce or light soy sauce
1 tbsp dark soy sauce
2 tbsp sugar
1 tsp salt and Sichuan peppercorns ( optional )
1 shredded cucumber
4 kalamansi
spring onion
(Nutritional facts 282 calories, 21.59 g fat, 10.46 g carbohydrates, 11.81 g protein, 703 mg cholesterol, 1130 mg sodium)
How to cook
Wash and wipe dry then Dry pan in Low heat just to warm and soften the banana leaf .
With oil fry the eggs then set aside, I love sprinkle some salt and Sichuan peppercorns (optional add on).
With oil sauté the onion till it's soften then add ready to eat Sambal of your choice, and season it with fish sauce or (light soy sauce) and sugar and mix well.
Add the ready to eat Sambal Ikan bilis (store bought) and yellow noodle and stir fry, add water bit by bit (don't want the noodle to be wet).
Add dark soy sauce and stir fry till it's fragrance, piping hot and almost dry top with some spring onion and serve hot.
Serve this mee goreng mamak With fried Eggs and shredded cucumber and kalamansi juice (optional other add on if you want are fried Tau fu and potato).