Red Bean and Sago Sago with Coconut Milk Dessert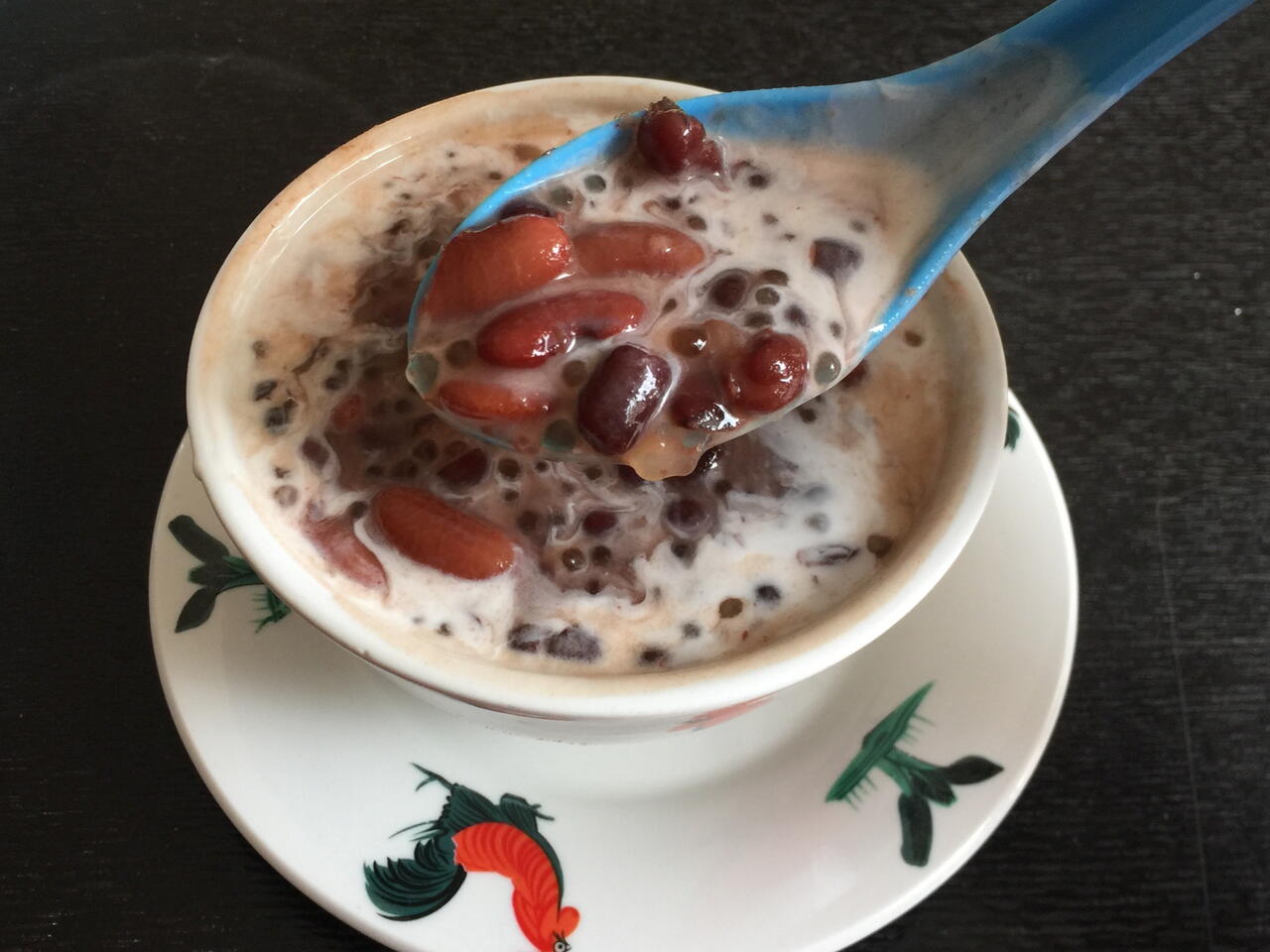 What you will need
1 cup mix red bean and kidney bean
200 ml coconut milk
2 knot Pandan leaves
11/2 litter of water
1/4 cup sago sago
4 tbsp rock sugar
(Nutritional facts 162 calories, 1.41 g fat, 28.8 g carbohydrates, 9.54 g protein, 0 mg cholesterol, 26 mg sodium)
How to cook
Wash the beans and add water and Pandan leaves with a drop of oil then put it into a rice cooker for 45 minutes or longer till it's soft.
Bring a pot of water to a boil then add sago sago and boil for 8 minutes then off heat and cover and let it rest for 6 minutes.
Once the beans are soft, drain the sago sago and add into it and add rock sugar and boil for another 10 minutes then off heat.
Serve the red bean TOP with 1 tbsp coconut milk.