Roasted Pork Belly and Sambal Pizza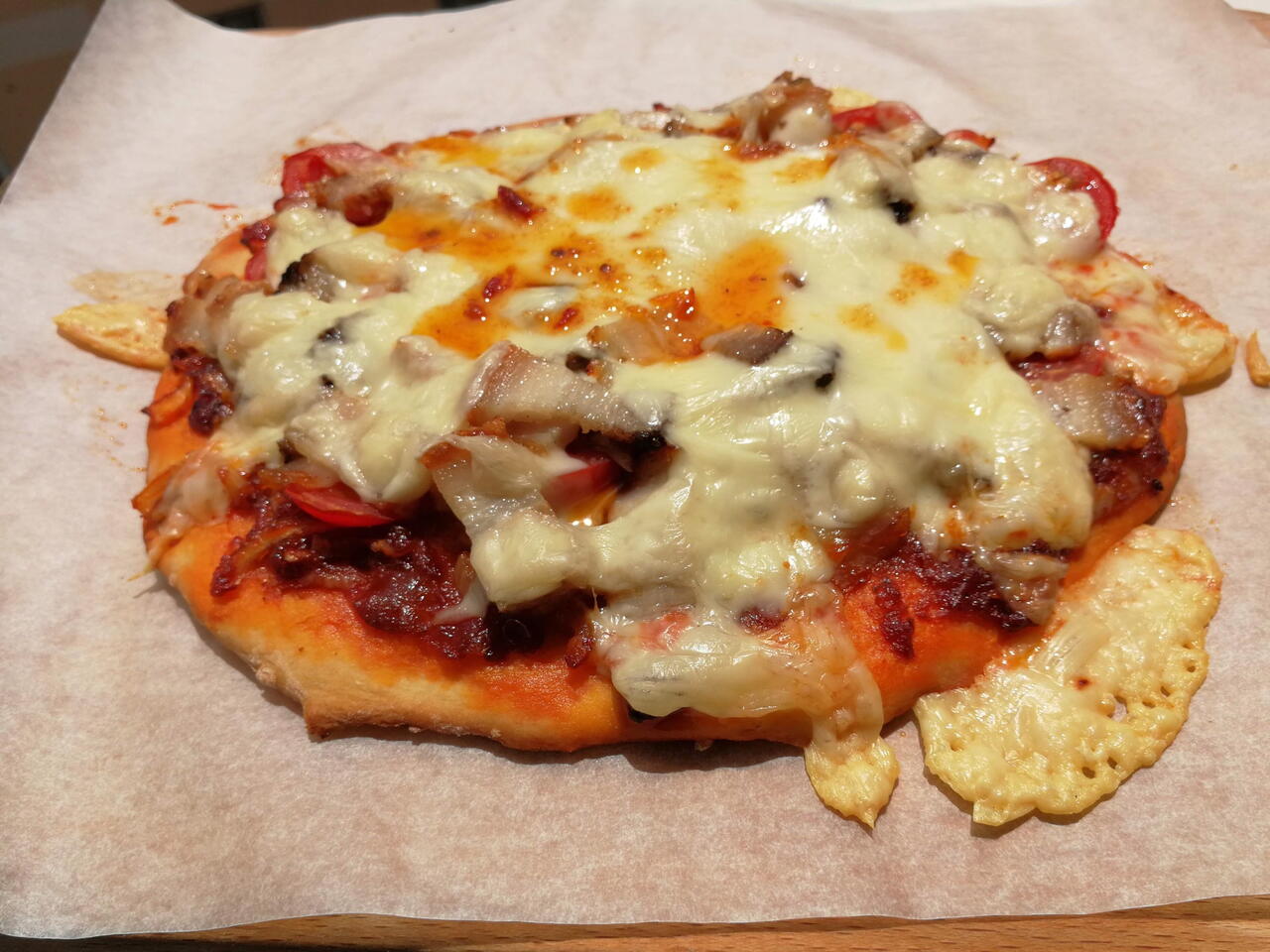 My Fusion Pizza 2020 ,Special Dedication To All During This Historical Lockdown , 😷🙏, Quarantine Day 31
What you will need
BASIC PIZZA DOUGH
1 1/2 cup flour
pinch of salt
1 egg
2 tbsp olive oil
1/2 cup milk
PIZZA TOPPING
5 slice Edam cheese / 4 small tomato
SAMBAL
3 tbsp ready to eat sambal
1 tbsp light soy sauce
1 tbsp sugar
1 onion
SAMBAL BUTTER
1 tbsp butter
1 tsp sambal
(Nutritional facts 178 calories, 8.59 g fat, 20.12 g carbohydrates, 5.2 g protein, 129 mg cholesterol, 585 mg sodium)
How to cook
Mix the flour with salt set a side , beat the egg , oil and milk in another bowl then pour into the flour cavity and mix well and knead it then divide into 3 pizza .
SAMBAL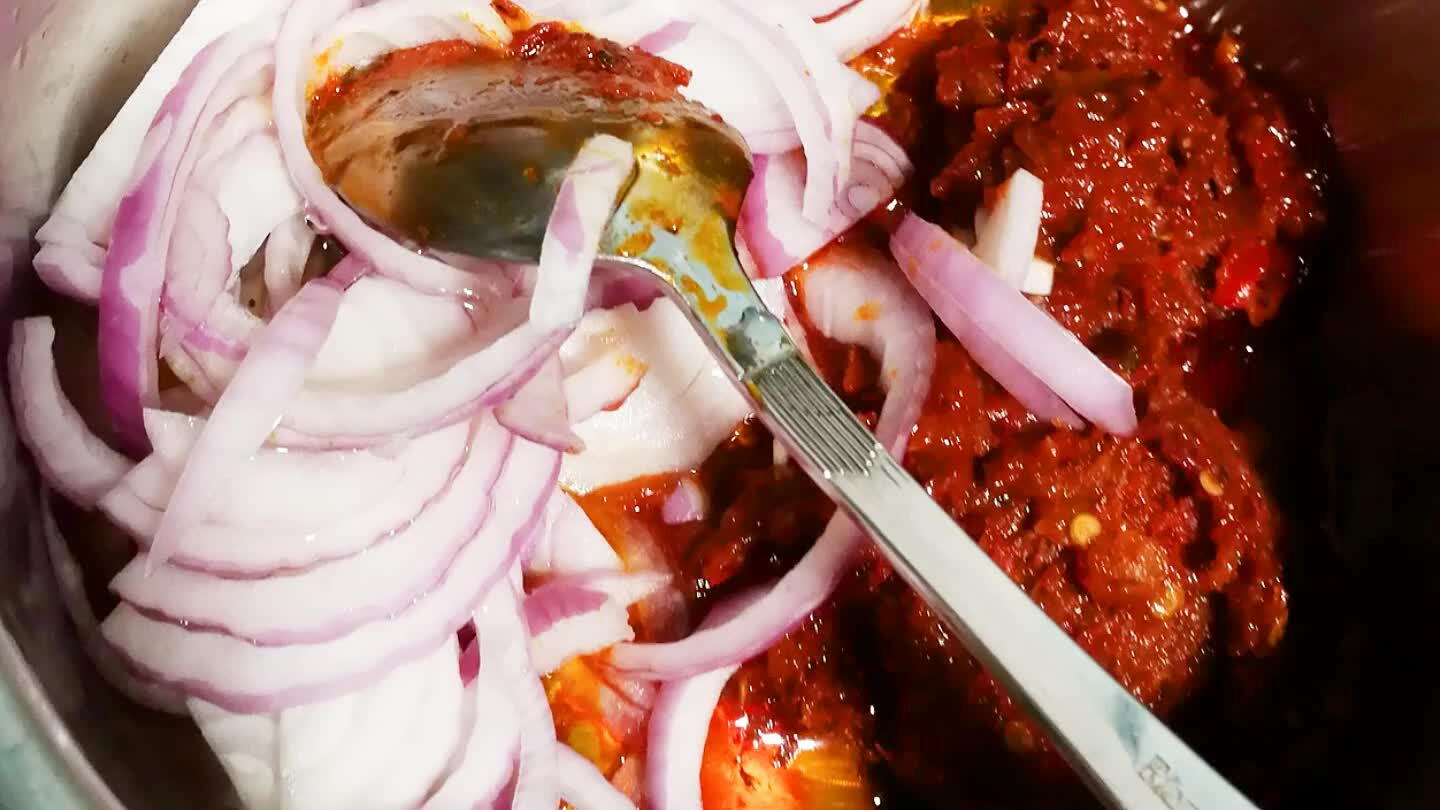 With some oil sauté the onion , sambal together with the light soy sauce and sugar for 1 minute then let it cool .,
ASSEMBLY THE PIZZA
On a flour board, Flatten the pizza dough then spread generously the sambal top with tomato slice
BAKED IT
Add cooked roasted pork and cheese generously cheese of your choice then baked it 200 c for 20 minutes till cheese are melted .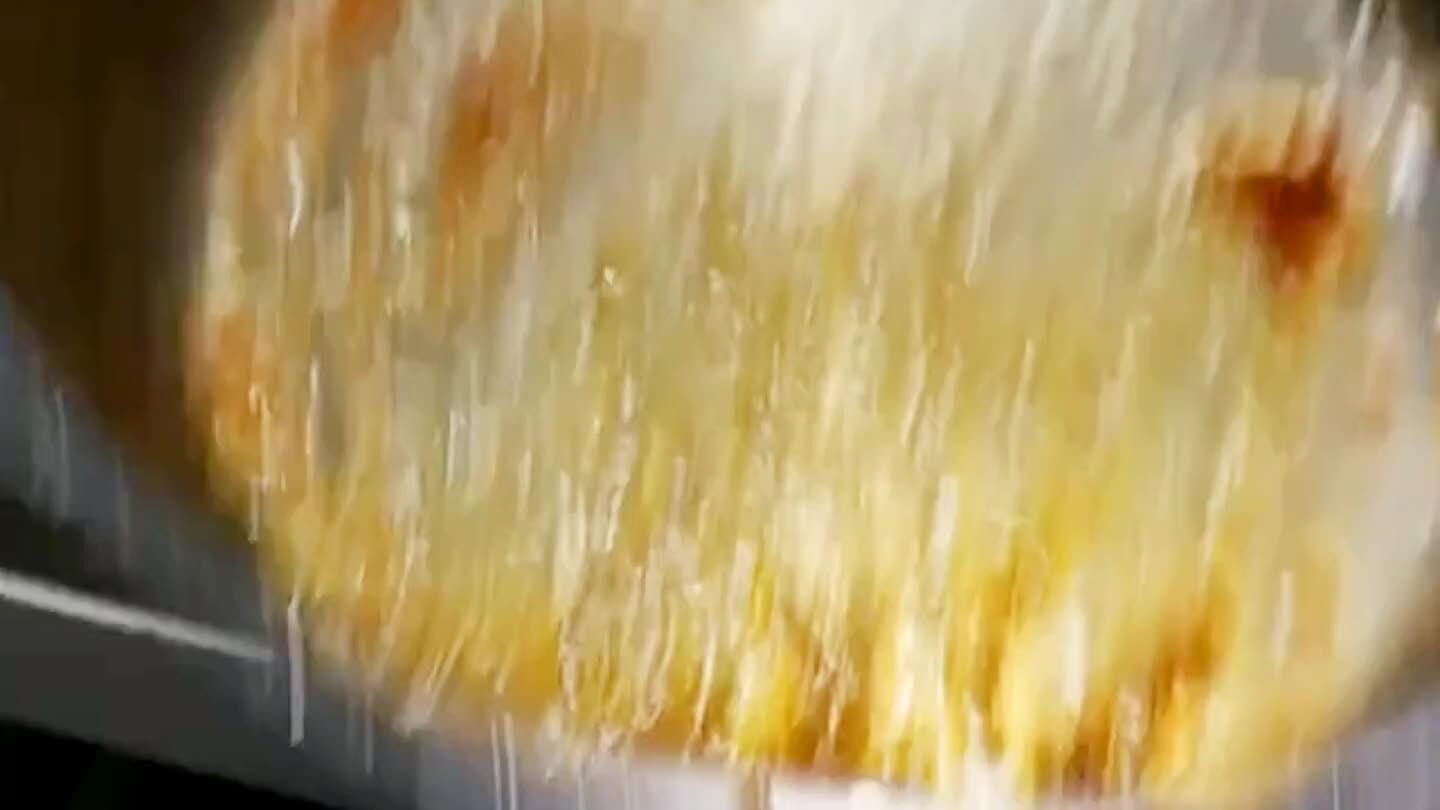 Melt the butter till sizzle add the sambal and mix vigorously and off heat .
Roasted Pork And Sambal Pizza Top Sambal Butter .