Steamed Salmon Fish Head with Spicy Tau Chew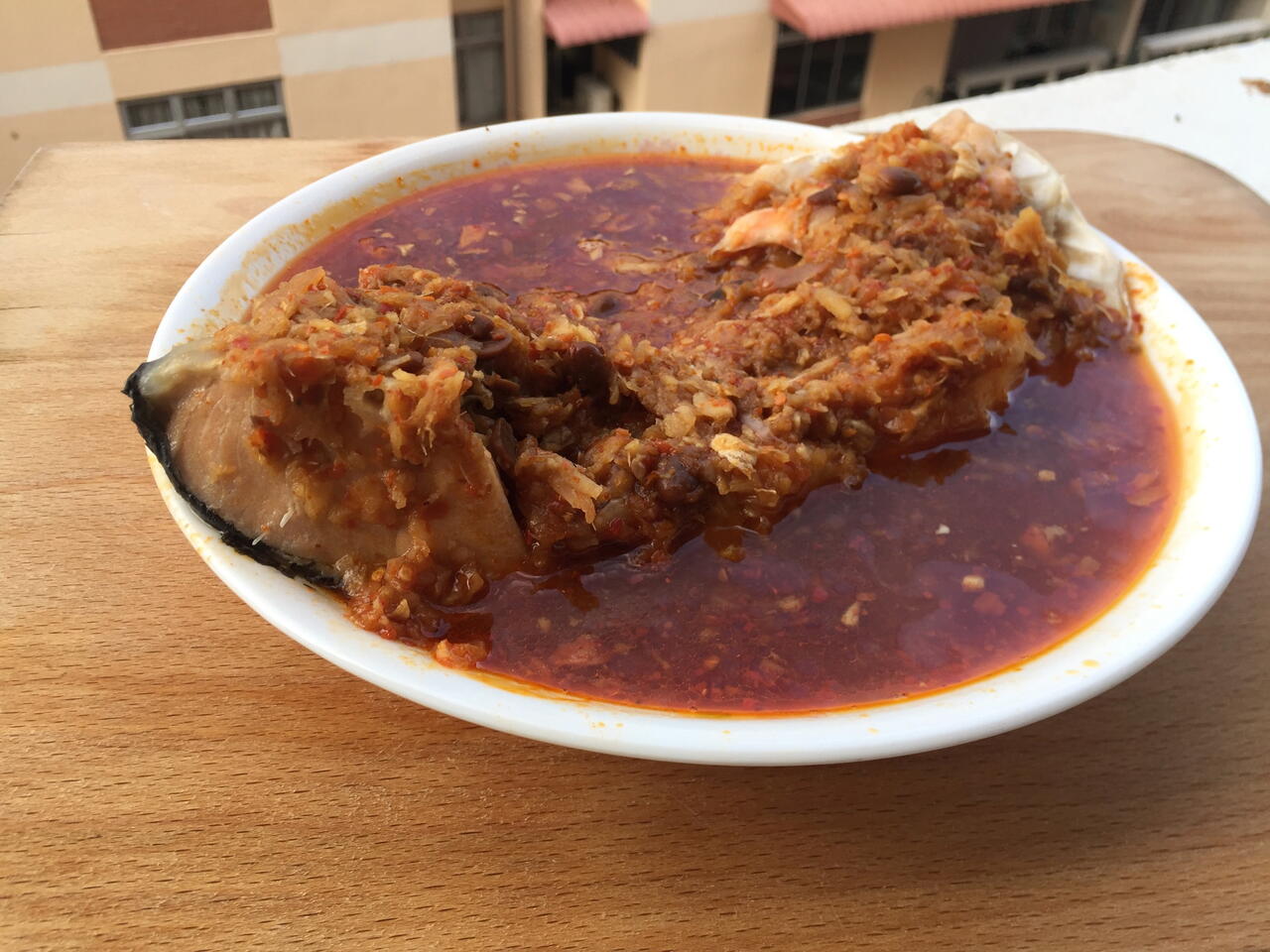 What you will need
POUNDED INGREDIENTS
5 shallot /5 garlic
3 inches of ginger
SAUCE MIXTURE
1 tbsp Tau chew
1 tbsp honey
1 tbsp dried shrimp flavour Chili flake
1/2 cup of water
ADD ON
2 tsp sesame oil
1 tbsp Shao Xin wine
(Nutritional facts 116 calories, 2.53 g fat, 22.3 g carbohydrates, 3.41 g protein, undefined mg cholesterol, 10 mg sodium)
How to cook
Glad To Share, My Version Of The Perfect Combo Flavour, This Tau Chew With This Dried Shrimp Flavour Chili Flakes, Pounded the ingredients then add the sauce with water and mix well.
Pour the sauce over the salmon fish head, Drizzle 2 tbsp of sesame oil, and 1 tbsp of Shao Xin wine then steam for 20 minutes or longer depending on the thickness of the salmon.
Enjoy Steamed Salmon Fish Head With Clove White Rice .