Vegetables Puff Top Spicy Butter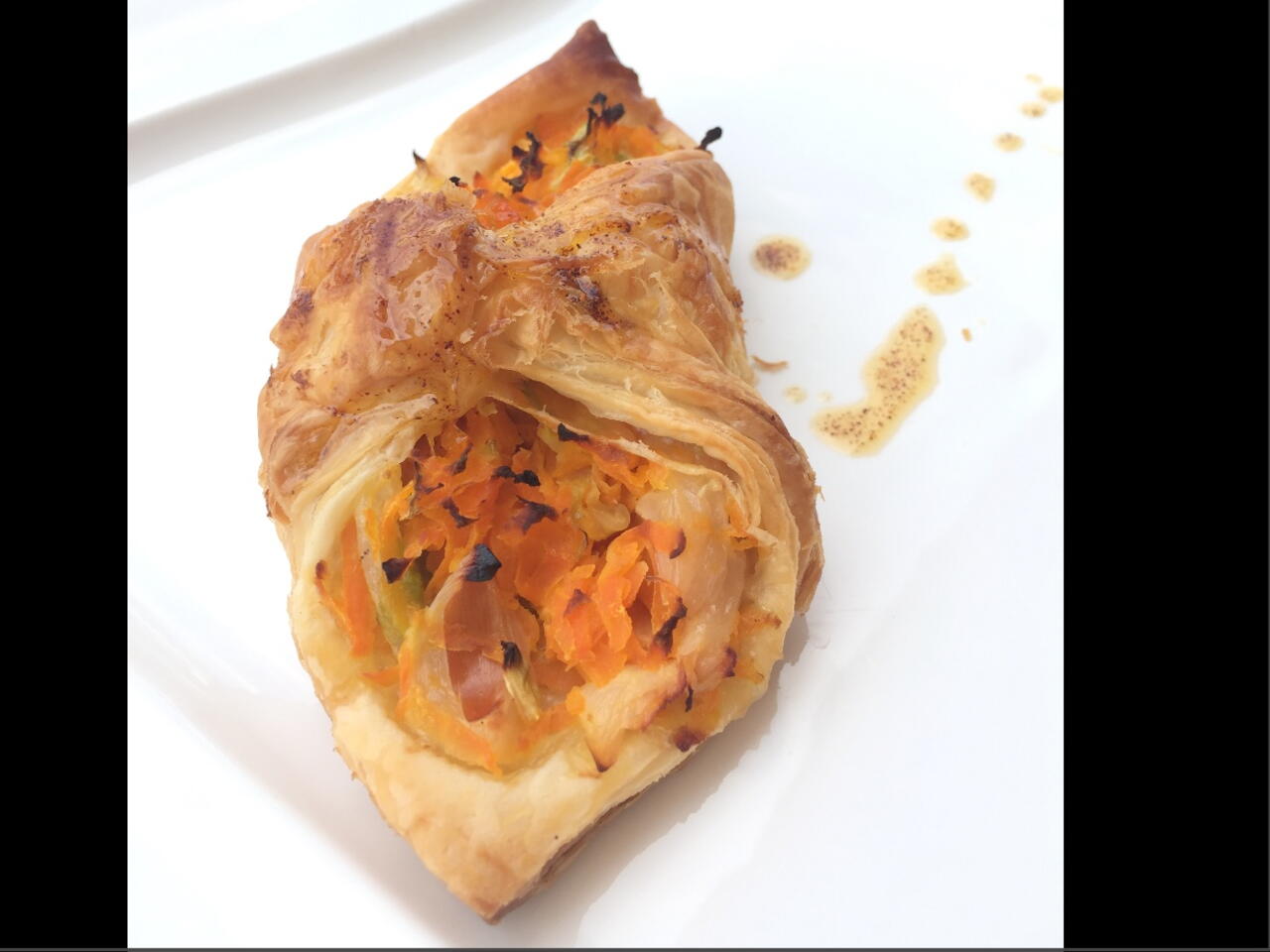 What you will need
6 pastry and 6 lychee
1 small carrot
1 cup shredded Chinese cabbage
2 tbsp coconut milk
1/2 tbsp Of oil
dash of salt
SPICY BUTTER
2 tbsp butter
dash of Chili powder
(Nutritional facts 76 calories, 2.83 g fat, 12.28 g carbohydrates, 1.26 g protein, 0 mg cholesterol, 224 mg sodium)
How to cook
With little oil sauté the carrot and cabbage then add in the coconut milk and season with dash of salt for 2 minutes then drain set aside .
Dice the lychee and mix with the vegetables .
Fill up onto the pastry and fold firmly the edge then brush with some butter and bake it at 200 c for 10 to 15 minutes .
SPICY BUTTER
Melt the butter on pan then add in the Chili powder and mix well then off heat .
A Quick And Easy Ways To Enjoy Teatime With This Simple Vegetables Puff Top Spicy Butter.