White Hokkien Mee with River Prawn Top Sichuanpepper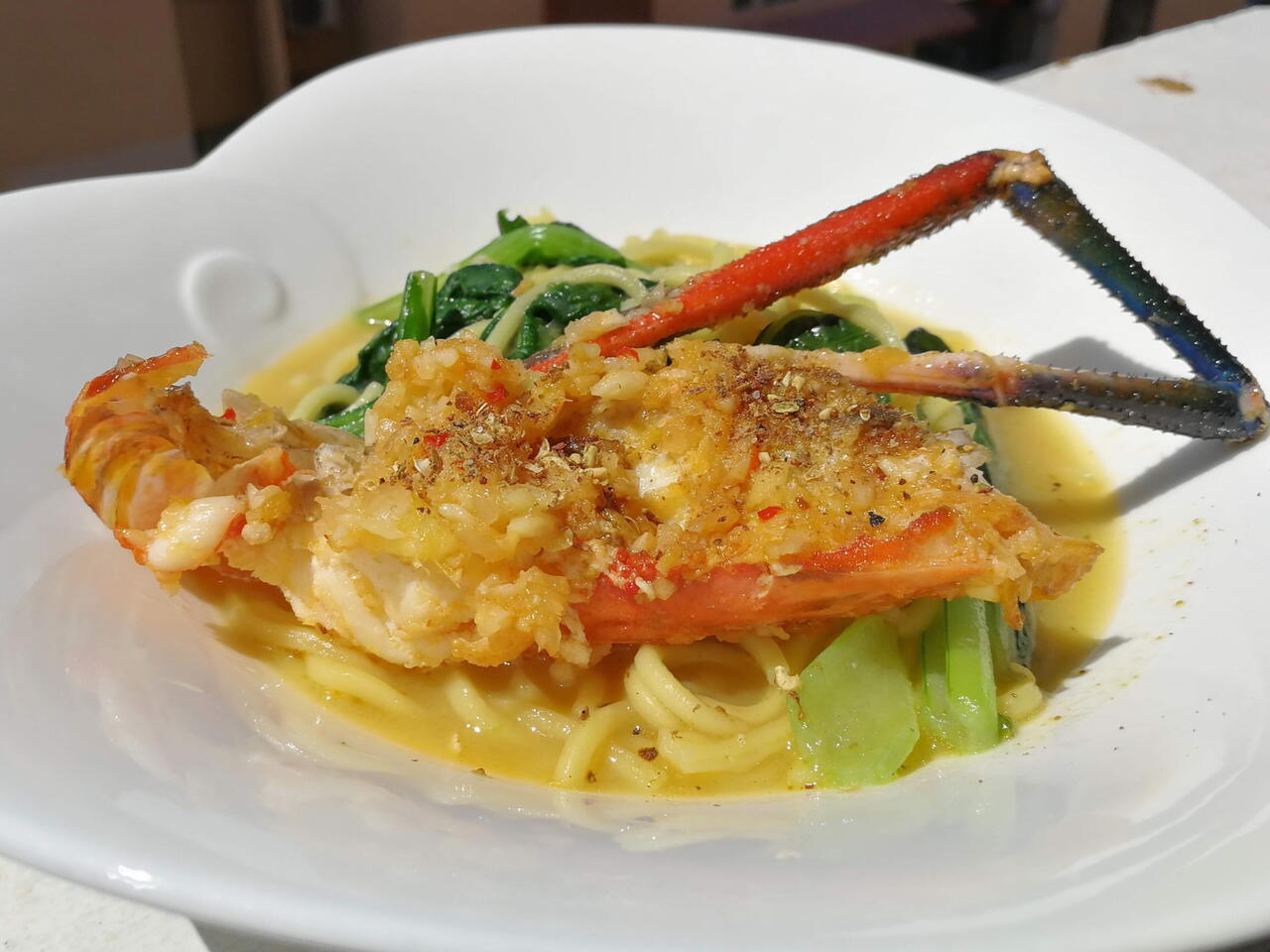 What you will need
1 River Prawn
2 tbsp fine dice garlic, shallot, 1small red Chili pepper
4 tbsp oil
2 bottle Essence of chicken = 1/2 cup)
1 cup of water and 1 tsp of Anchovies granules
3 bowl of yellow noodle
3 bowl of Choy sum vegetables
3 tbsp fish sauce
1 tsp white pepper powdered
SALT AND SICHUAN PEPPERCORNS
1 tbsp Sichuan peppercorns
dash of salt .
(Nutritional facts 156 calories, 17.28 g fat, 3.87 g carbohydrates, 16.62 g protein, 51 mg cholesterol, 749 mg sodium)
How to cook
Trim and clean then cut the river prawn , With oil sauté the River Prawn first then add dice garlic and shallot till it's fragrant but not burn then set aside the cooked river prawn and the garlic .
add in the essence of chicken and stock then bring it to a boil , Add in the yellow noodle and Choy sum and season with fish sauce and white pepper powder then boil for 2 minutes then off heat .
Dry fry the Sichuan peppercorn for half a minute till it's fragrant but not burn then grind it to powder and season with salt ( FOR GARNISH LATER) .
Serve the yellow noodle top with river prawn and sprinkle the finely grinded salt and Sichuan peppercorns .
White Hokkien Mee With Garlic River Prawn Top Salt And Sichuan Peppercorns ..