Pasta Trattoria
meat, bacon, broccoli and dried tomato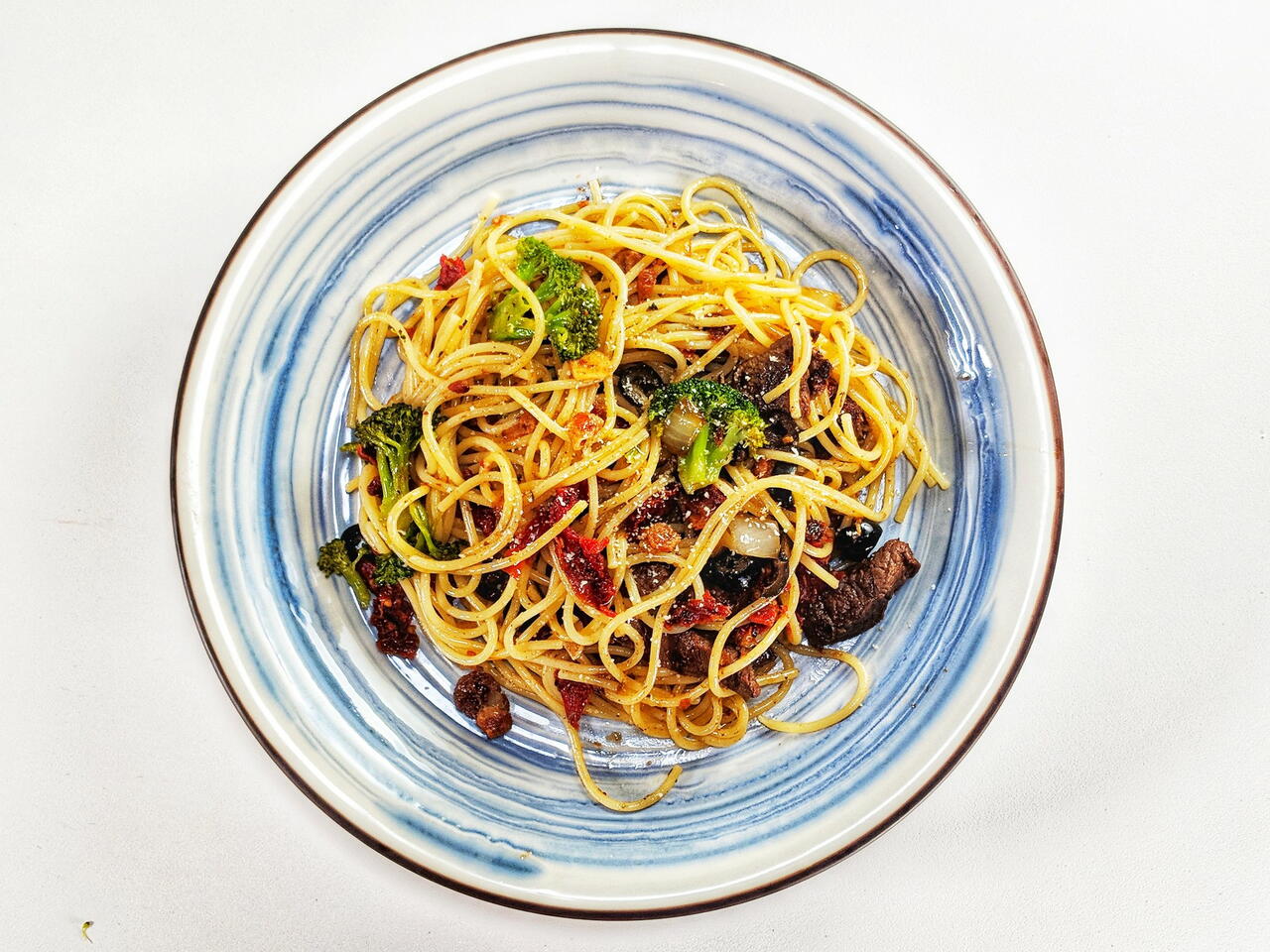 Ce dont tu auras besoin
400 g pasta (spaghetti or fettuccine)
20 g (1 tablespoon) salt (coarse)
450g tri-tip
200 g of bacon
100 g of broccoli, cooked
100 g of dried tomatoes
4 garlic cloves
1 onion
100 g black olives
10 ml of olive oil
100 g Parmesan cheese
(Valeur nutritive 164 calories, 0.41 g lipides, 30.37 g glucides, 8.97 g de protéines, 0 mg de cholestérol, 14 mg de sodium)
Comment cuisiner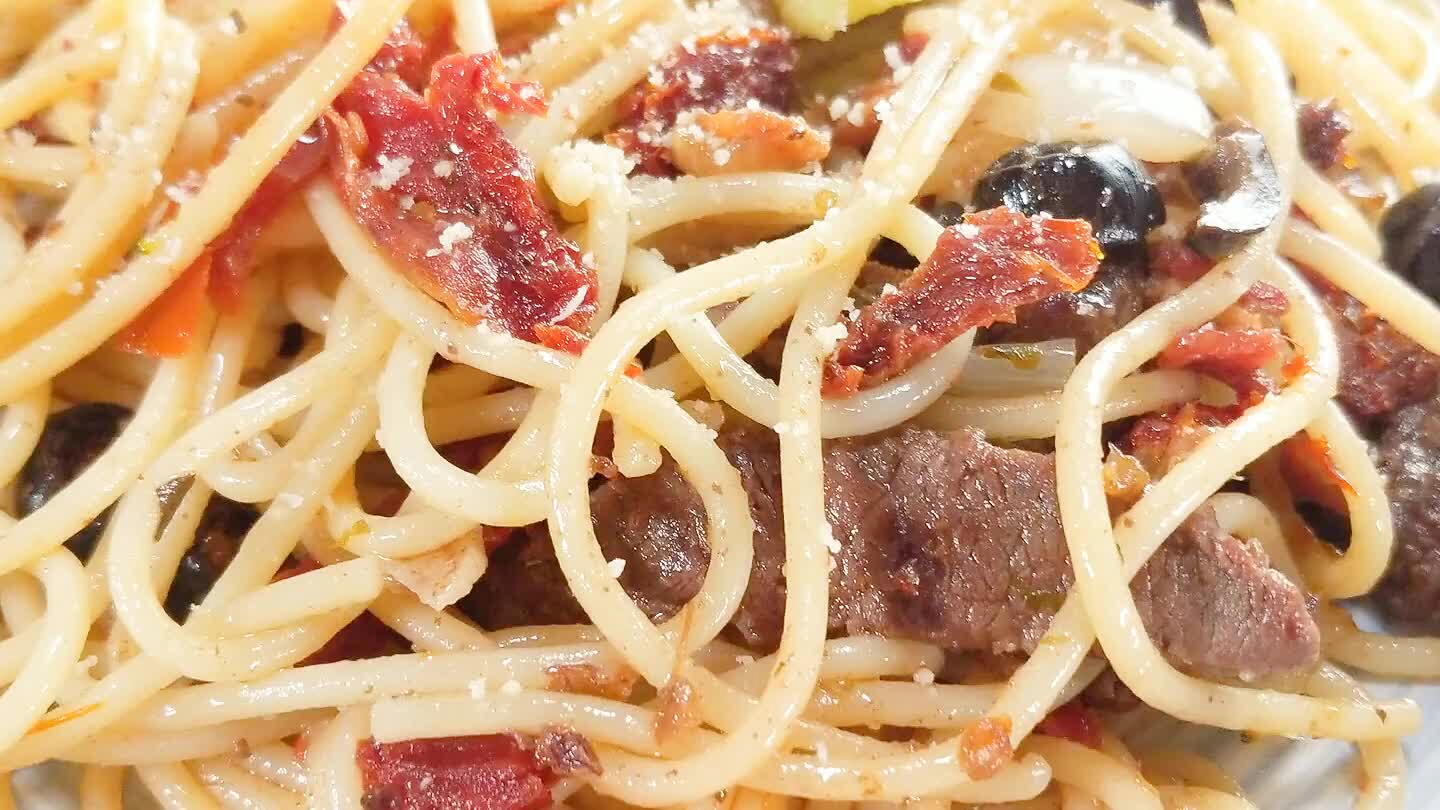 Put 1 tablespoon of butter in a skillet and fry the bacon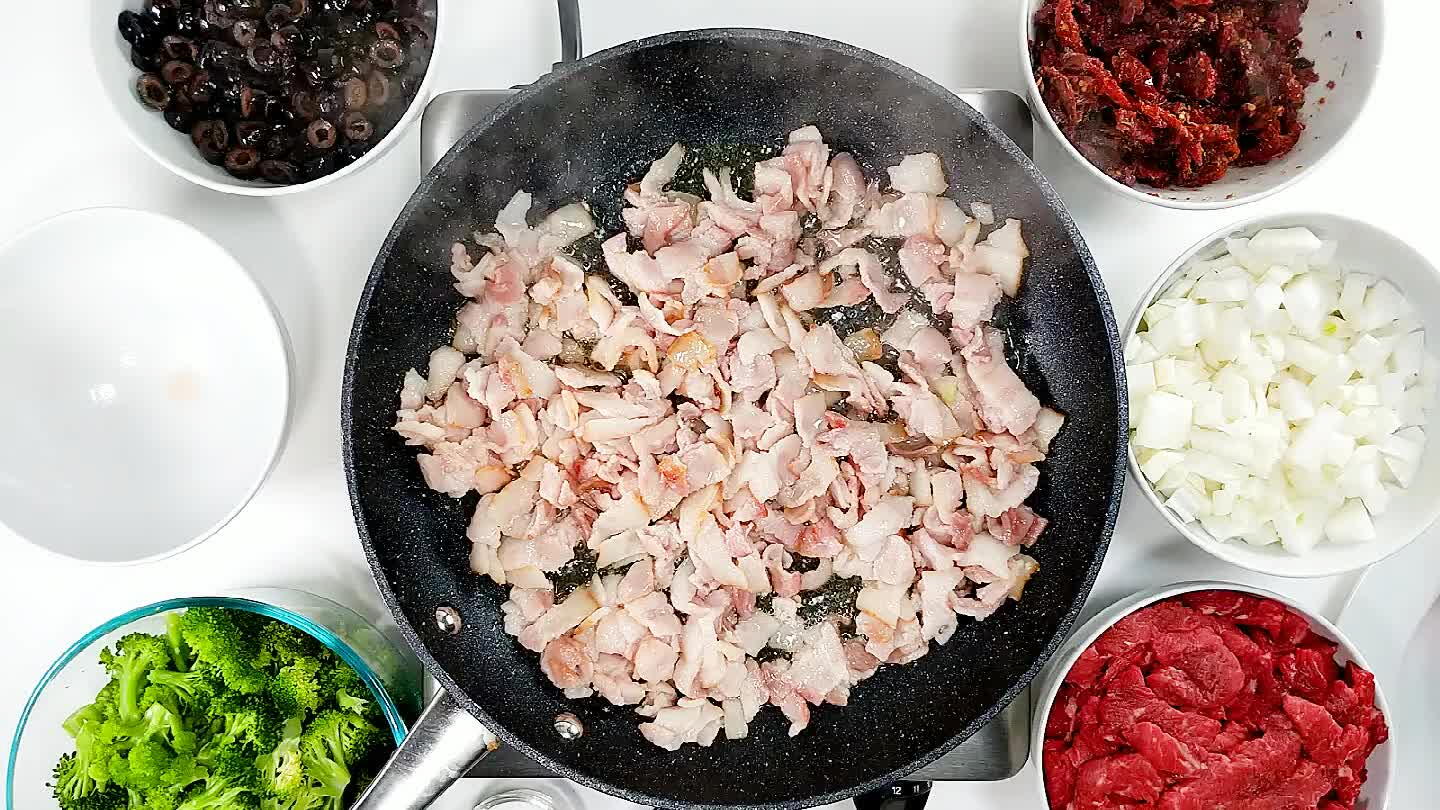 If a too much bacon fat is formed, pour out a little
Put aside
Fry the meat in the bacon fat.
Stiring at times.
Add salt and pepper.
Add the garlic (sliced) and let it simmer a while.
Add the onion (chopped) and let it cook a little until it's soft.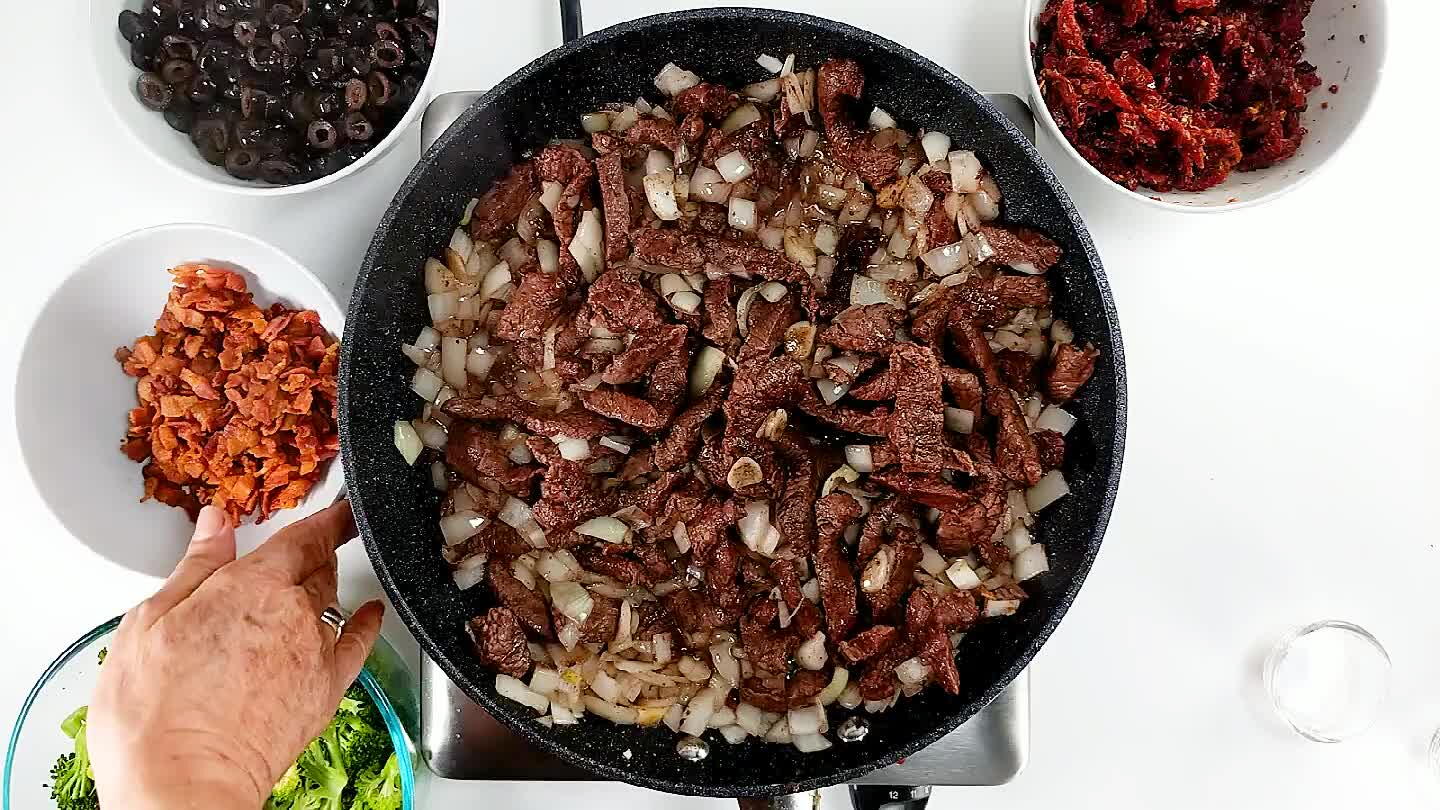 Return the bacon to the meat.
Remember to cook the broccoli before adding to the mix.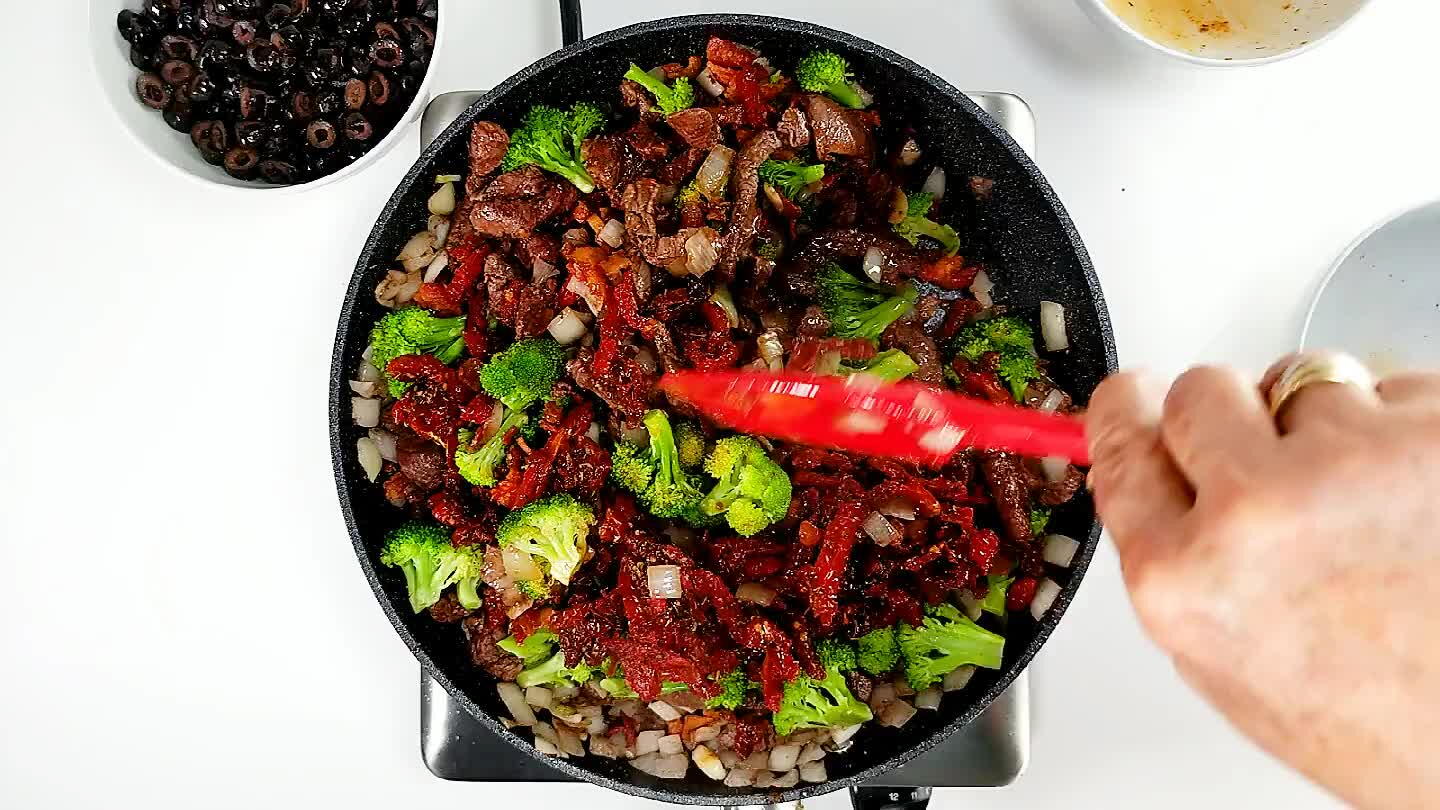 Give it a stir.
Add the chopped black olives, give it a good stir.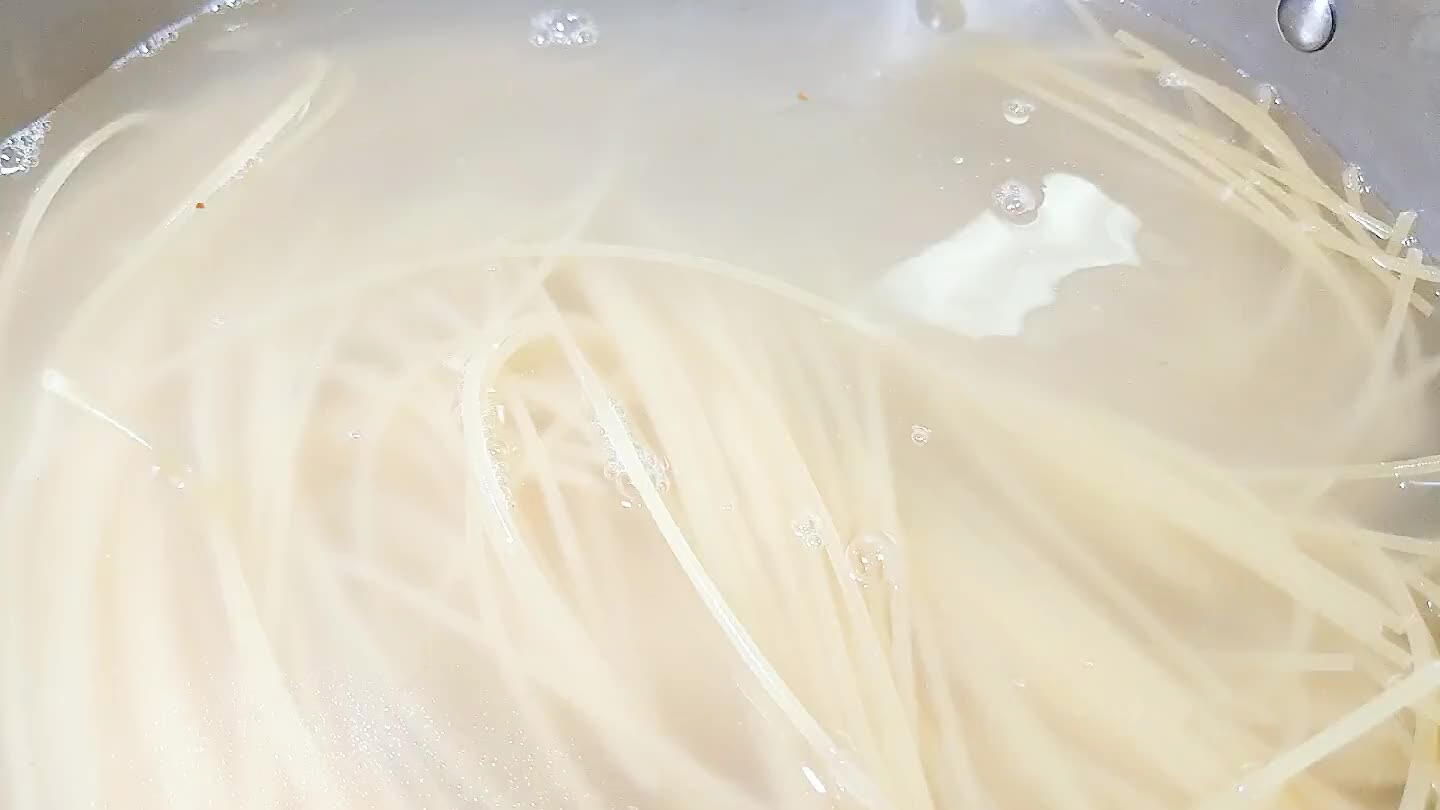 Cook the macaroni with plenty of water and put a tablespoon of coarse salt (barbecue salt) in the cooking water.
Drizzle some olive oil on the macaroni after rinsing under water.