An easy quick cookie recipe that is adaptable to suit your taste. Rather than the almonds you could use chocolate chunks, peanut butter for the staple children's favourites or add chilli or pistachio for a more adult version.
What you will need
225g Plain flour
80g Light brown muscovado sugar
80g Granulated sugar
2 tsp Vanilla extract
1 Large egg
½ tsp Bicarbonate of soda
¼ tsp Sea salt
150g Flaked Almonds
150g butter
How to cook
Heat the oven to 190ºC
Heat the oven to 190c/fan170c/gas 5.Line two baking sheets with non-stick baking paper.
Cream butter and sugar
Put the butter and sugars into a bowl and beat until creamy.
Add vanilla and egg
Beat in the vanilla and egg. (If you warmed the sugars & butter to cream, allow to cool before adding the beaten egg)
Sieve and add dry ingredients
Sieve the flour, bicarbonate of soda and sea salt into the bowl and mix it in with a wooden spoon. Add the flaked almonds and stir well.
Scoop dough onto a baking tray
Use a spoon (or a 5cm ice cream scoop) to make small scoops of the mixture, spacing them well apart on the baking trays. This mixture should make about 12 large cookies.
Bake 10-12 minutes
Bake for 10-12 mins until they are light brown on the edges and still slightly soft in the centre if you press them.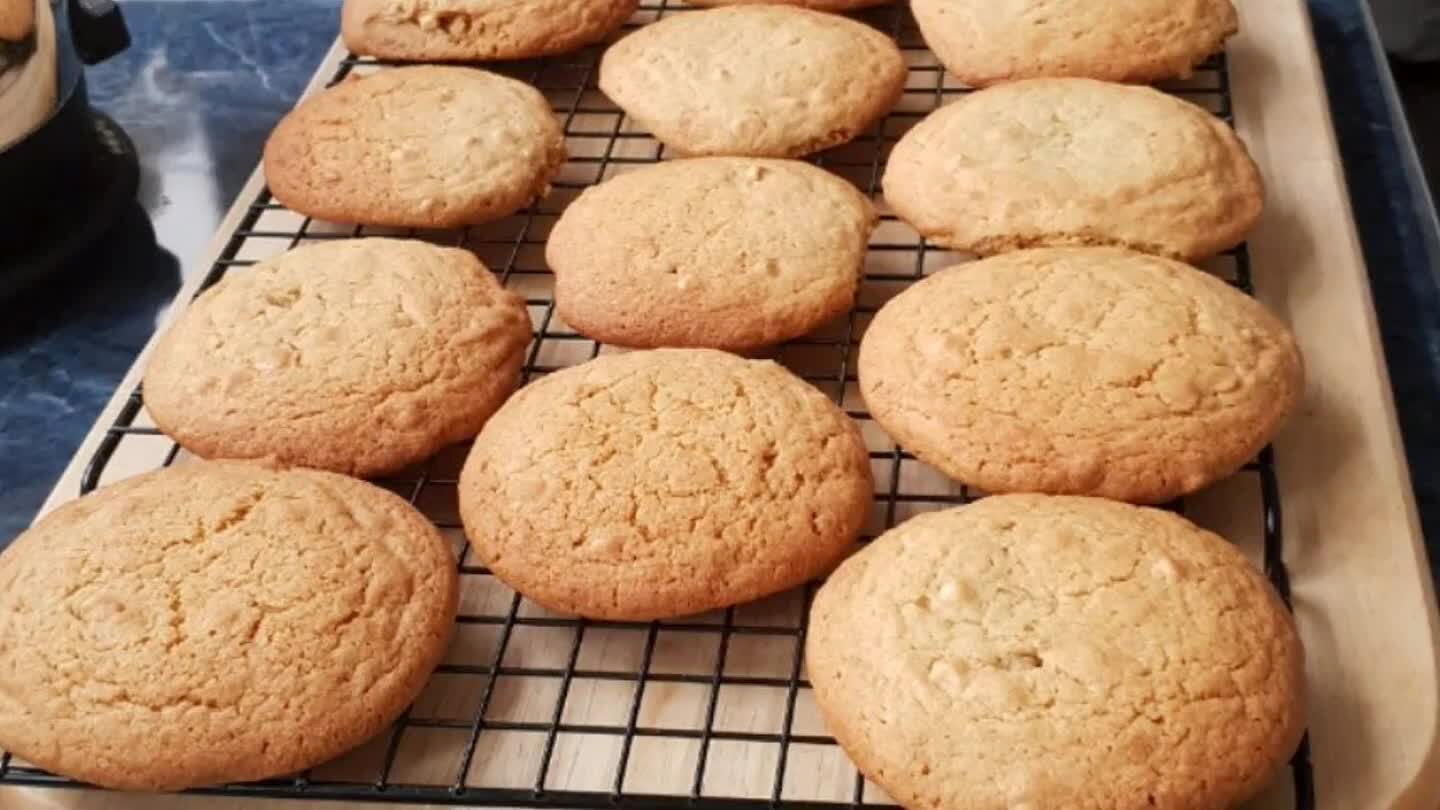 Leave on the tray for a couple of minutes to set and then lift onto a cooling rack.