Healthy Homemade Granola
No sugar, quick to make and customisable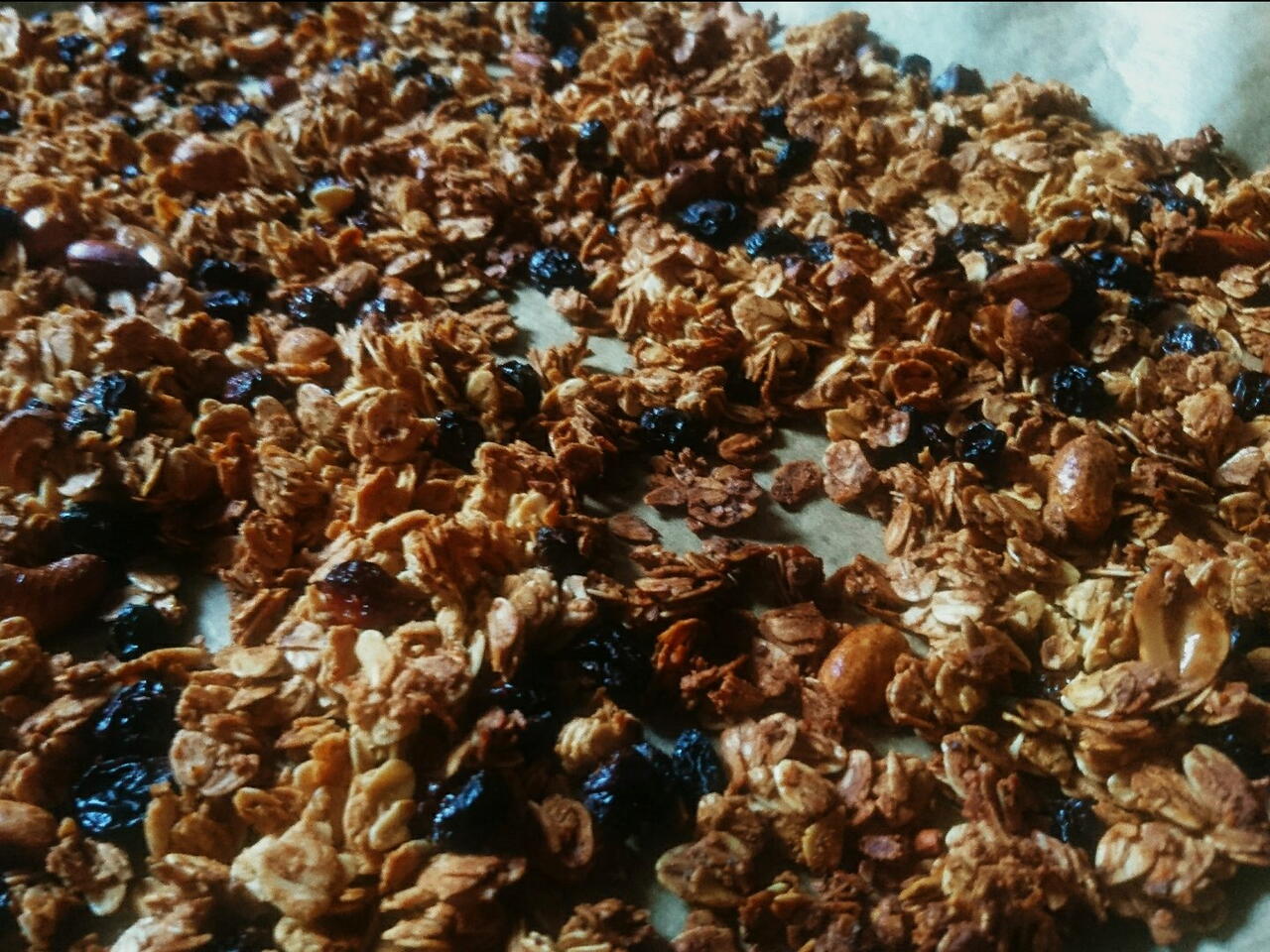 What you will need
250 grams large oat flakes
3 tablespoon coconut oil
3 tablespoon honey
Mixture of nuts and dried fruits
How to cook
Add the oats into a bowl and then add the coconut oil and honey. Mix together by hand, if the coconut oil is solid then continue to mixture until it is all properly melted.
Add the nuts and dried fruits as you like.
Pour the mixture onto a baking tray covered in baking paper. Spread the mixture around, avoiding larges clumps of oats. Bake in the oven for 15-20 minutes until brown, mixing around once or twice to avoid the edges burning.