Potato Capsicum Masala
Potato capsicum masala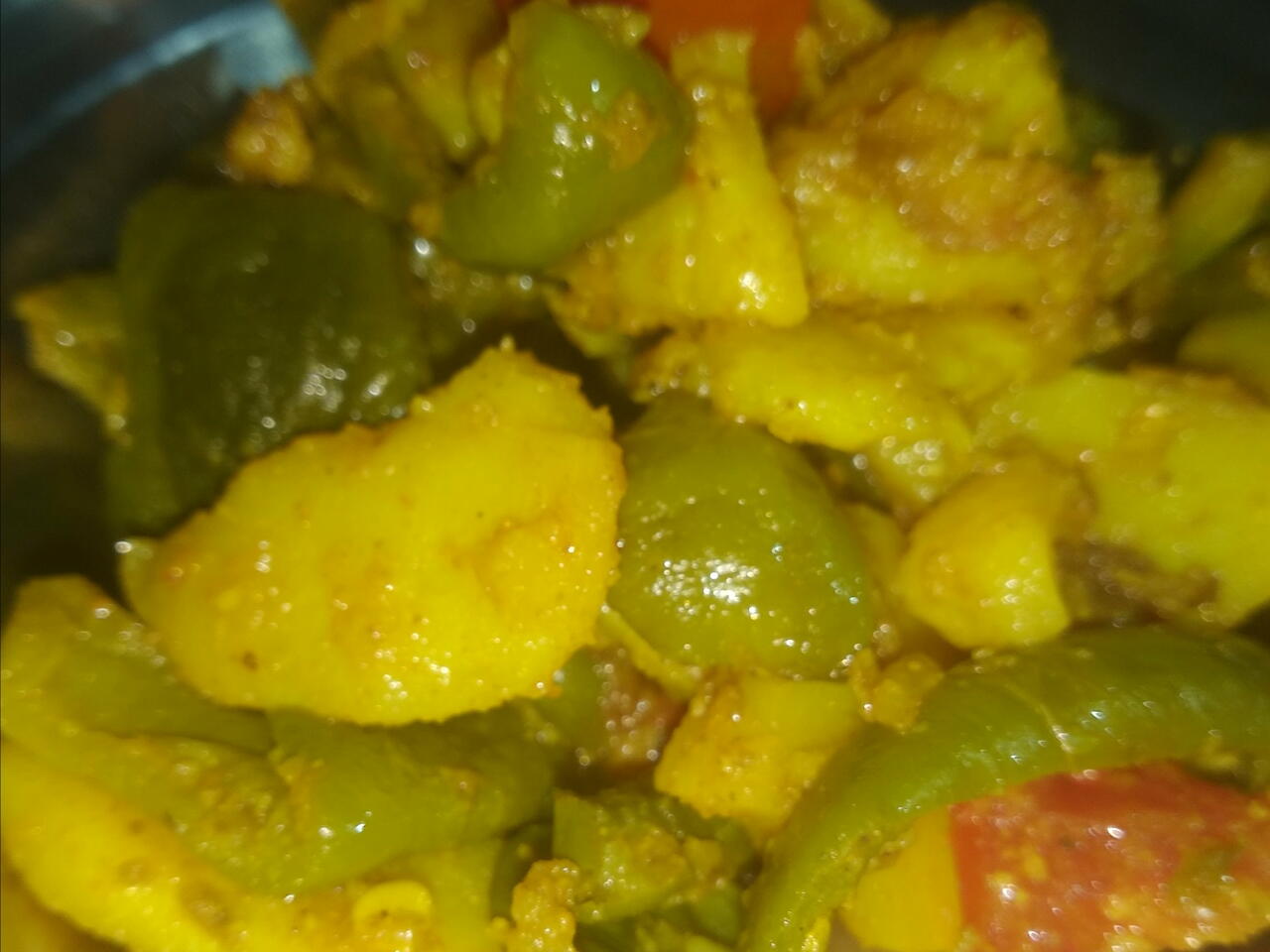 What you will need
4 potatoes
2 capsicum
2 tomatoes
1 green chillie
red chilli powder(acc.to taste)
salt acc. to taste
coriander powder 1 teaspoon
turmeric powder 1/2 teaspoon
vegetable oil 2 large spoon
(Nutritional facts 62 calories, 0.31 g fat, 14.13 g carbohydrates, 2.74 g protein, undefined mg cholesterol, 308 mg sodium)
How to cook
Cut 4 small sized potatoes and 2 capsicum.
Peel the potatoes and chop both of them.
Take a fry pan and vegetable oil to it.
Saute them for about 3-4 minutes.now add salt according to taste.
Saute again for 3-4 minutes.
After that add coriander powder, turmeric powderand red chilli powder.stir properly.
Add chopped tomatoes (2)and 1 green chillie.
Stir it for 4 -5 minutes and serve with hot chappatis and lassi.