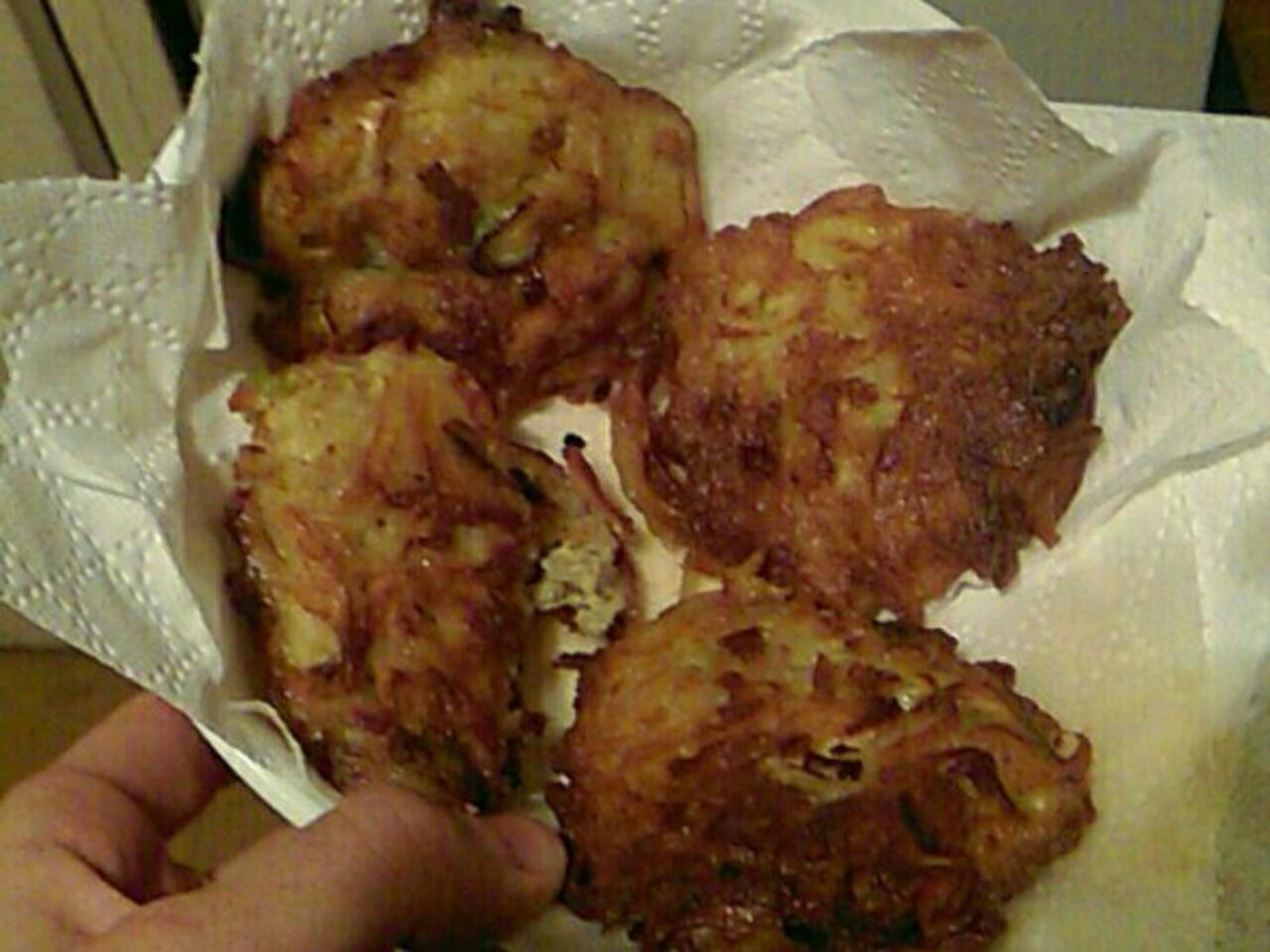 Shaun Sinclair
Published on 24/03/2018, viewed by 4516 , 1 Comments
It's quick easy and delicious, great as a side dish
What you will need
1 potato
salt and pepper
1 shallot
1 egg
oil
How to cook
Grab and wash one potato's and then skin and grate
Place the grated potato into a tea towel and rice until all liquid is out.
Next grab a shallot and finely dice
Add shallots too bowl with potatoes and agg salt and pepper for seasoning
Next crack one egg into the bowl and stir, the egg acts as a binder.
Once done heat oil in a frying pan and wait until hot
Use a table spoon and add a spoon full of the mixture into frying pan and form squash down, repeat this step until desired amount.
Keep eye on them and flip them once one side is brown and crispy, flip and repeat.
Once both sides are brown and crispy add to a plate with kitchen town so they can soak up the oil, serve and enjoy.
Comments