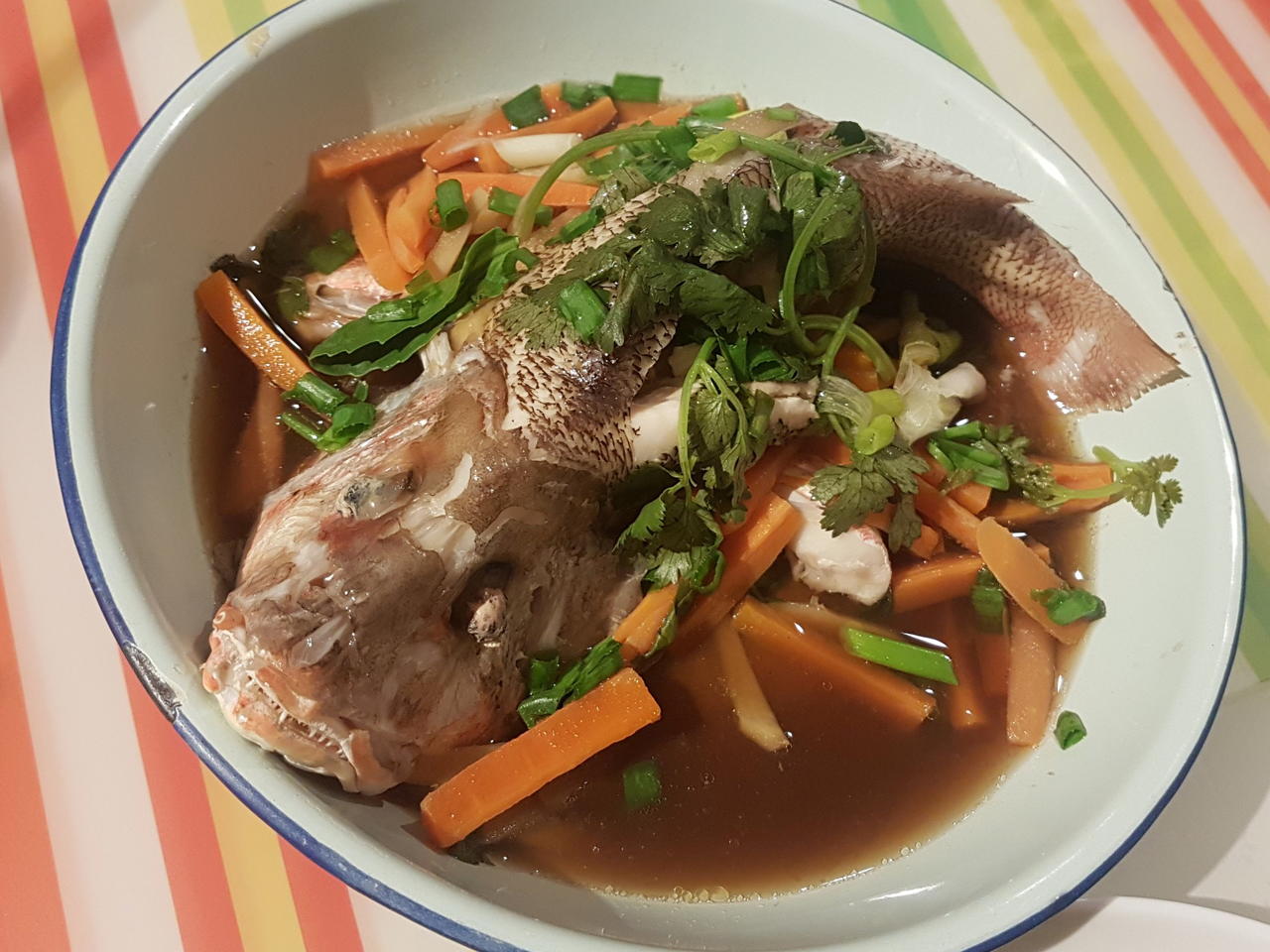 What you will need
red snapper
3 table spoon of light soya sauce
1/2 table spoon of sesame oil
3 dashes white pepper powder
1 teaspoon of rock sugar
2 tablespoons water
1 teaspoon of olive oil
Carrot strips
How to cook
Clean the fish properly (remove scales, guts, gills, etc.) and pat dry.
Blend the soy sauce mixture in a small bowl and set aside.
Top the fish with 1/2 of the cut ginger and carrot strips.
Heat up a wok with enough water for steaming. Wait for the water to boil. As soon as it boils, place your fish inside the wok. Cover your wok tightly and set your kitchen alarm for 8 minutes.
Add the soy sauce mixture and stir well. As soon as the sauce bubbles up and boils, pour the soy sauce over the fish. Topped with scallions and cilantro leaves and serve the steamed fish immediately with white rice.