Vietnamese Spring Rolls
Spring rolls is a vietnamese traditional dish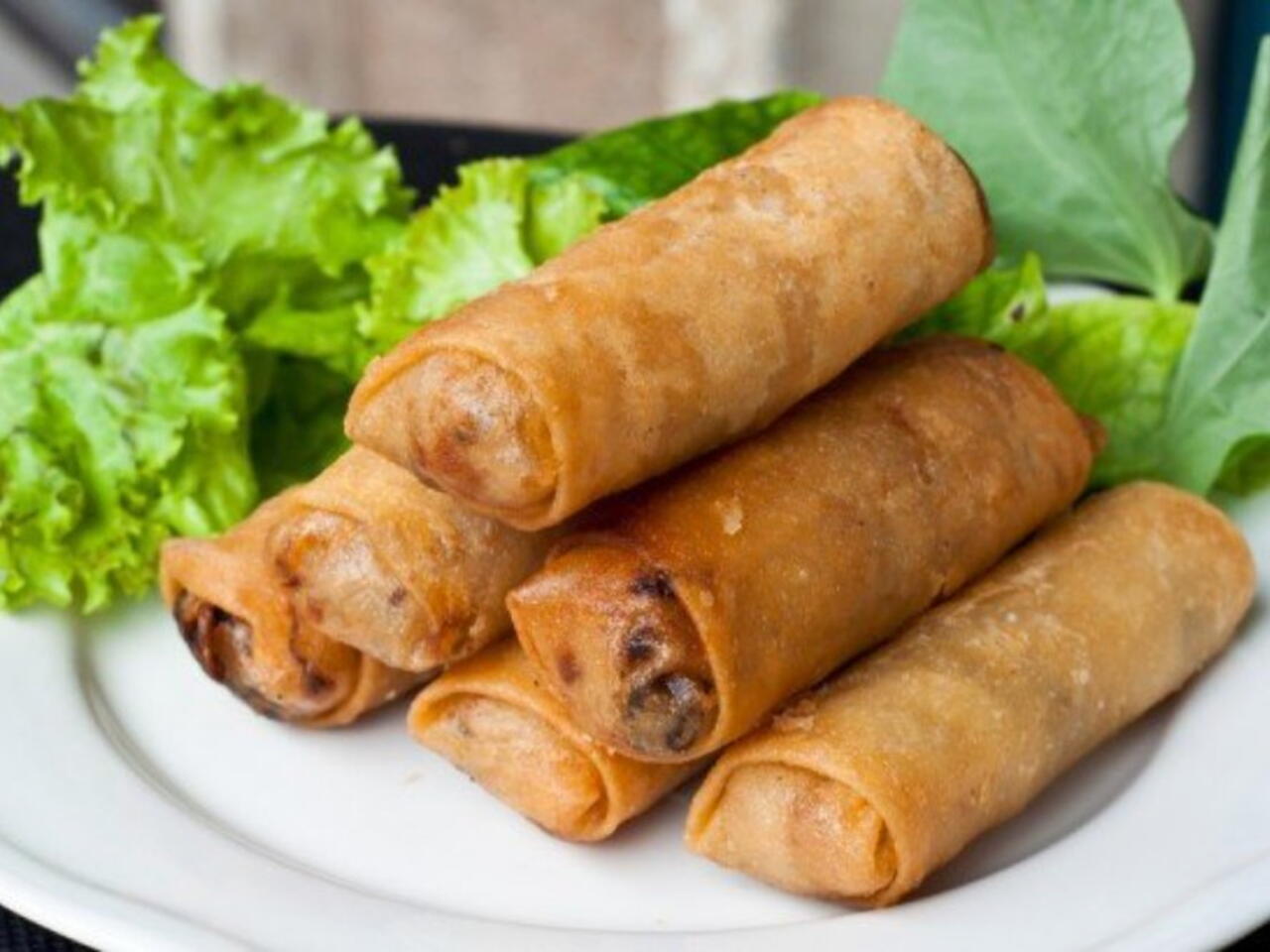 What you will need
1 pack spring rolls wrappers
400gr ground chicken (you can use pork indstead of chicken)
200gr shrimp
1 big shallot
3 medium garlic cloves
2 cups grated carrots
50gr grated taro roots
2gr Lungkow green bean thread
1 bottle of fry oil
1 egg
2 tbsp oil
1/2 tbsp salt
1,5 tsp sugar
1 tsp ground pepper
1 cup water
1 bottle spring roll sauce or sweet chili sauce
How to cook
Chopped shallot and garlic. Clean the shrimp and let dry then chopped it. Put 2gr green bean thread in the warm water for 5 minutes. After 5 minutes put the green bean thread on a tissue paper to make the green bean thread dry.
Mix well the ground chicken, chopped shrimp, chopped shallot, chopped garlic, grated carrot, grated taro roots, the green bean thread, egg, oil, salt, ground pepper and sugar in a bowl.
Put 1 bottle of fry oil in a pot and heat it over medium heat while you fold the rolls.
Spread out the spring roll wrappers and add the filling. Fold together and seal the edges with the water.
Fry the rolls in the oil about 9-10 minutes.
Serve with the spring roll sauce or sweet chili sauce.
Comments