Mud Kitchen
Recliamed pallets!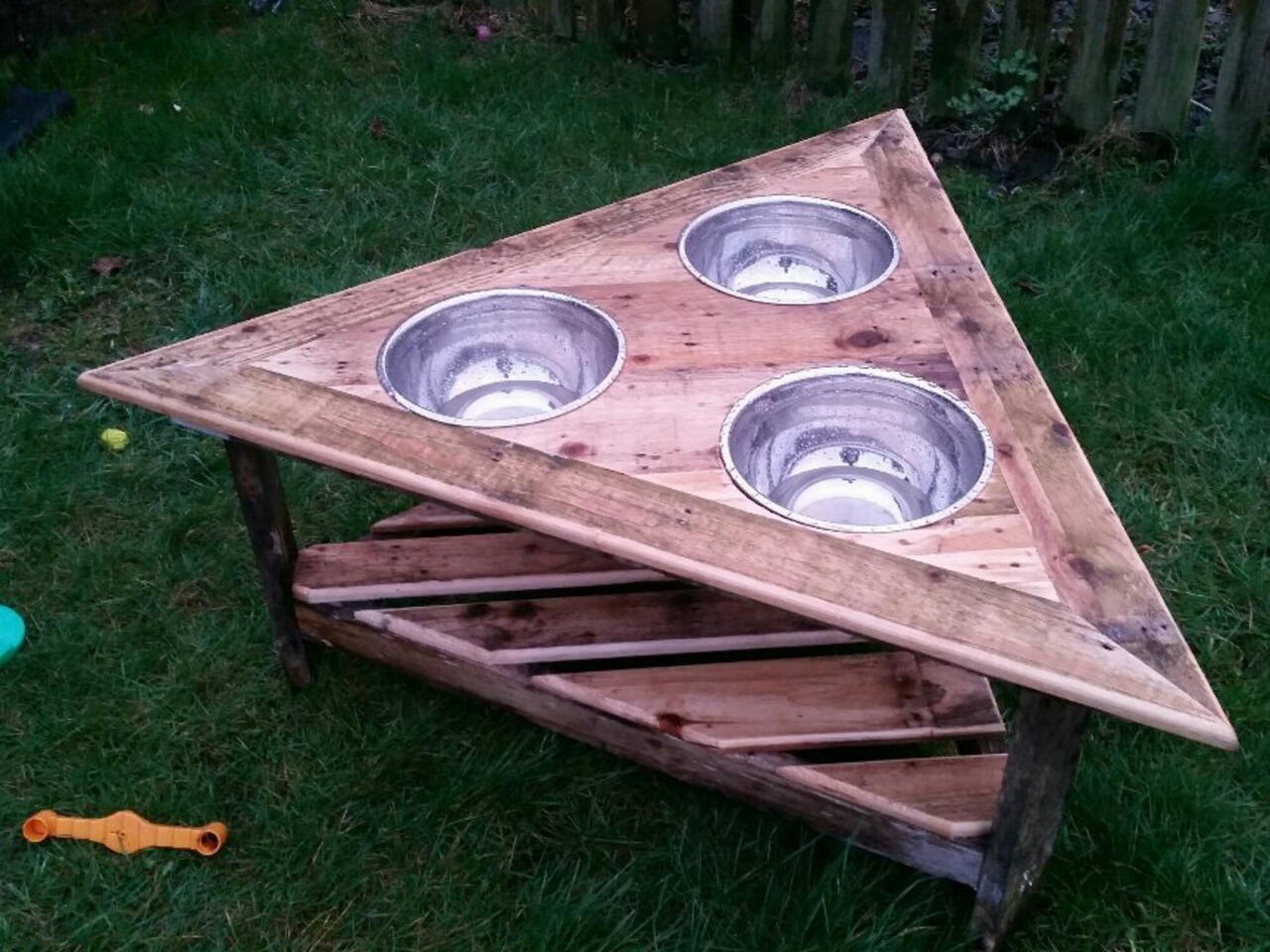 What you will need
Approx 3 pallets (depending on size)
Glue
Screws
How to do this project
Pull the pallets apart and de-nail
Make the triangle with 3 slightly wider boards.
Create lip on the under side of the triangle by fixing a second board on each side of the underneath of the triangle.
Fill in the centre with the slightly narrower boards.
Create the frame/legs from the 3"×2" peices of the pallets.
Take the edge off the table top. I used a pencil round.
Sand the top to your desired finish
Mark and cut out the holes for the bowls
Take the edge off the holes
Brace the top on the underside with small off cuts. This will help the boards from moveing.