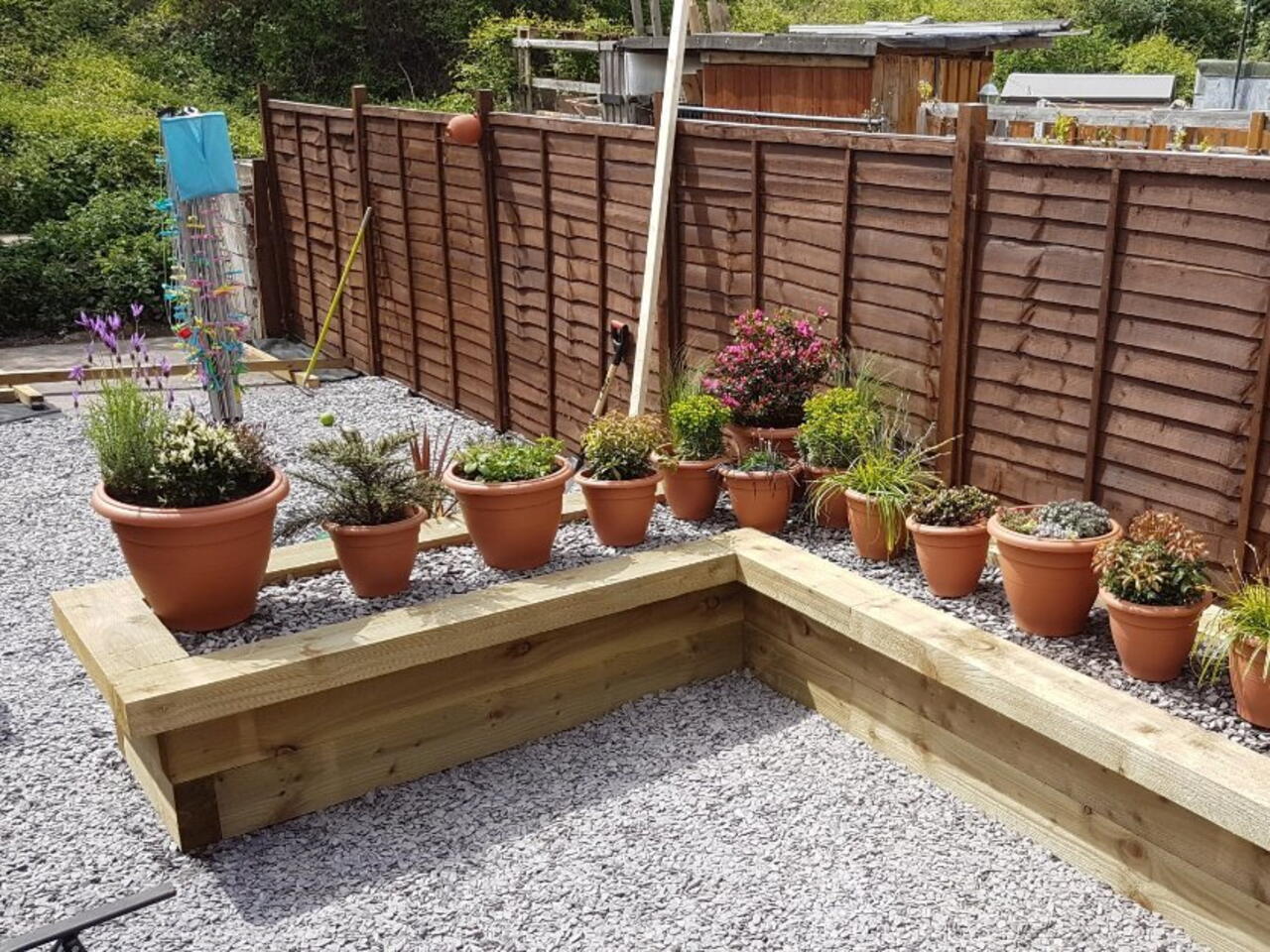 What you will need
Railway Sleepers
Galvanised Heavy Duty Brackets
Screws
How to do this project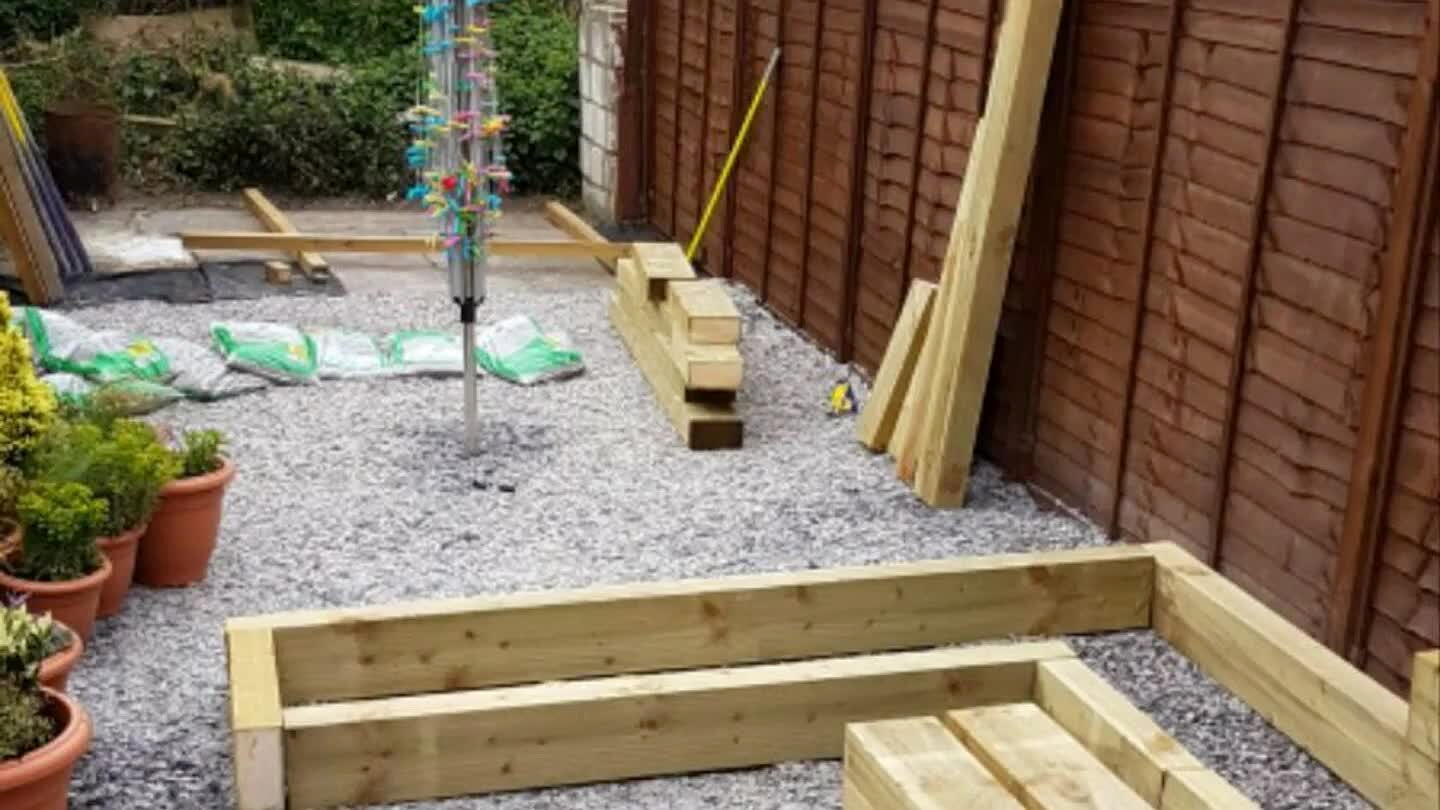 Cut sleepers to length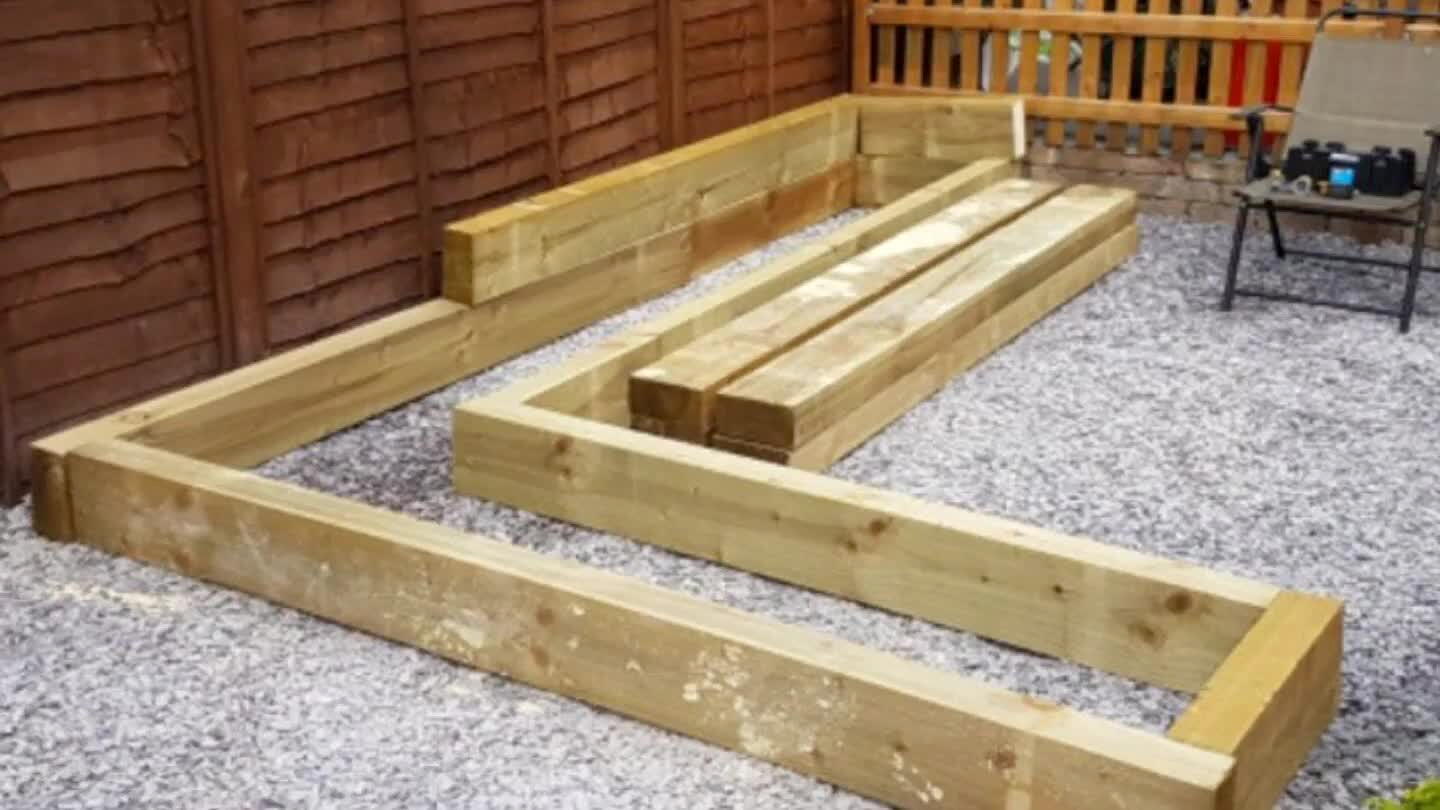 Screw bottom level together using brackets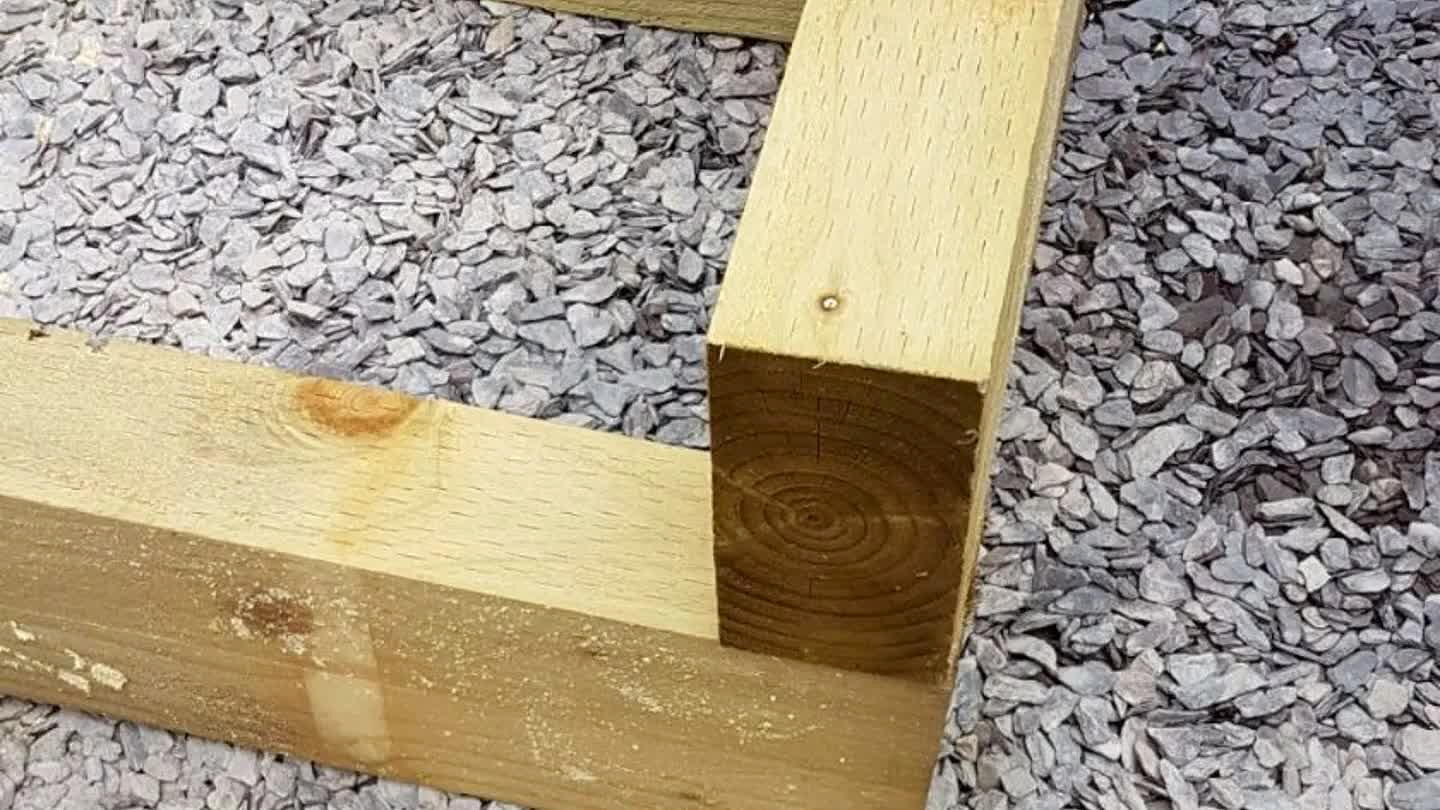 Add second layer, offsetting joints, and screw together using brackets. Attach to bottom level.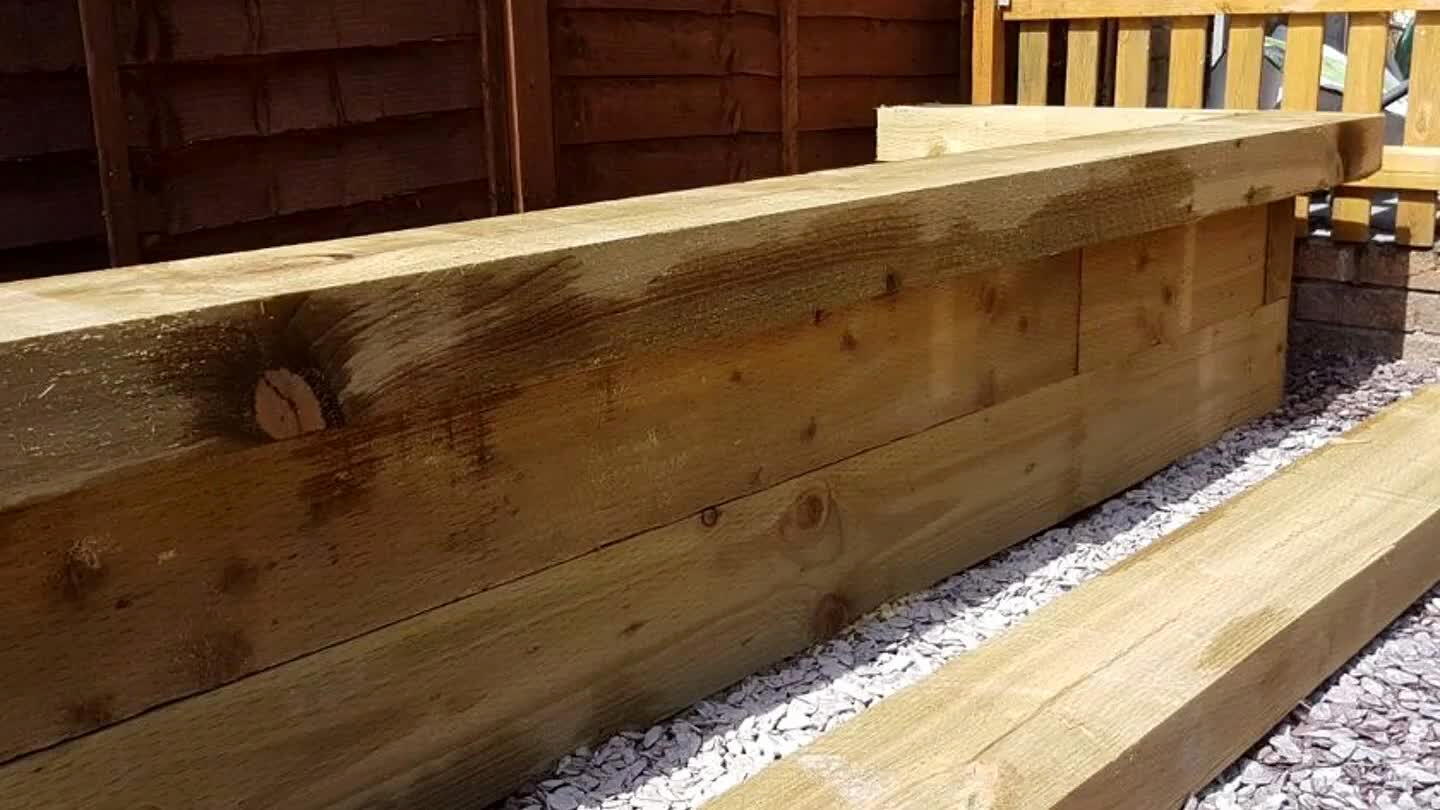 Add top layer, again offsetting joints and using brackets to secure in place.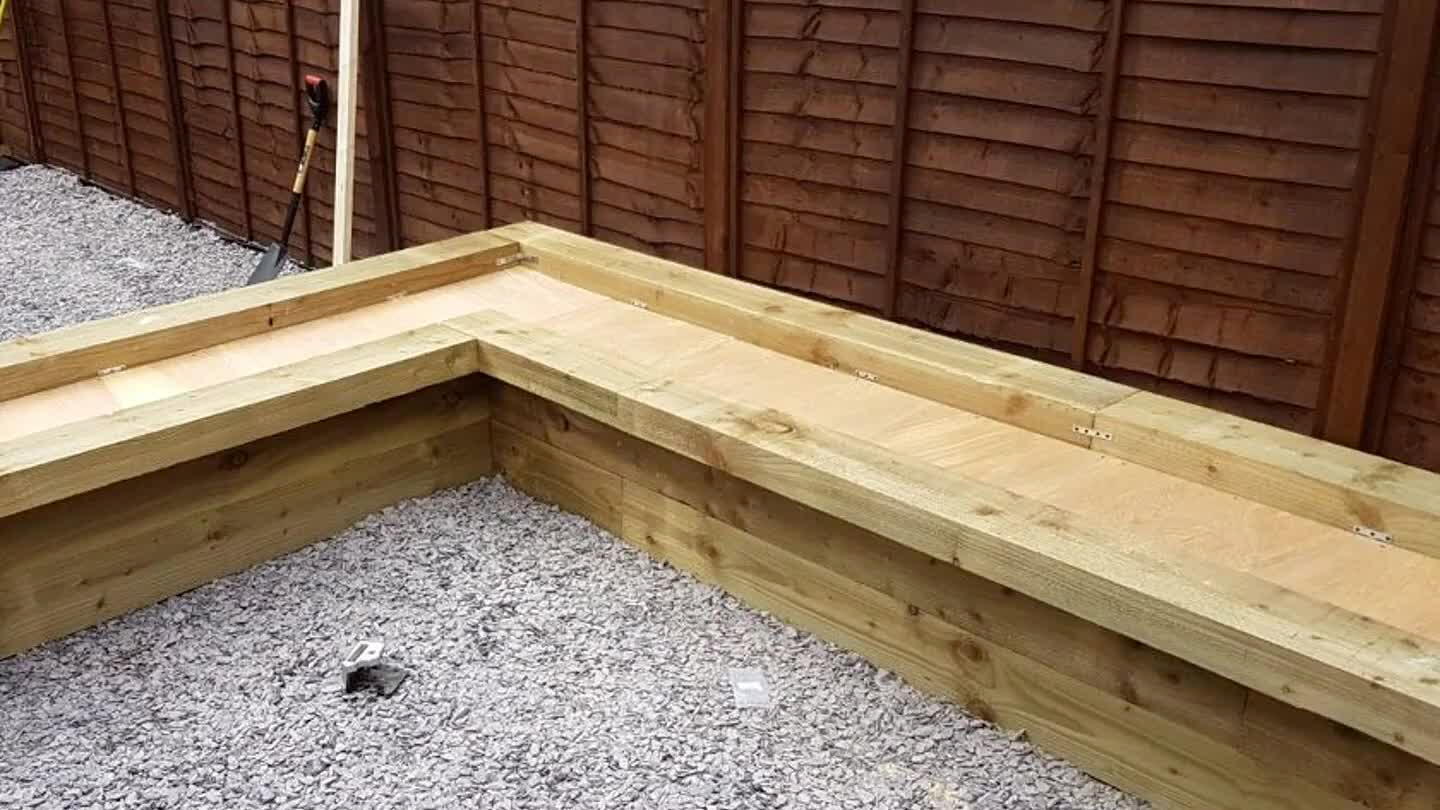 Either infill with gravel or soil, or as I did, install a false bottom using exterior grade ply. I framed the inside out with 35 x 60 battening then screwed the ply down.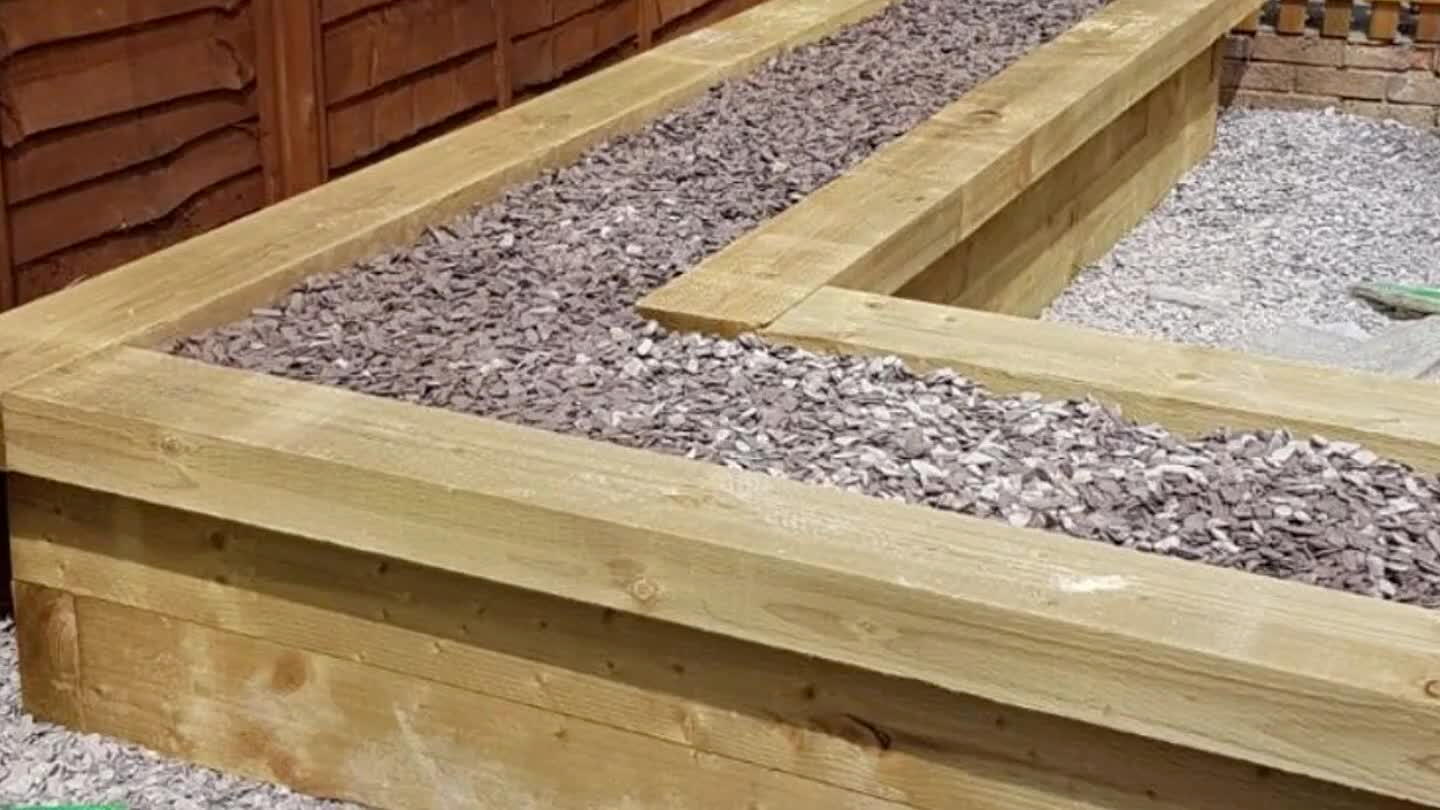 Plant as required or as I have done, place plant pots on top.
The top sleeper is wide enough and is securely attached, enabling it to be sat on with complete confidence.