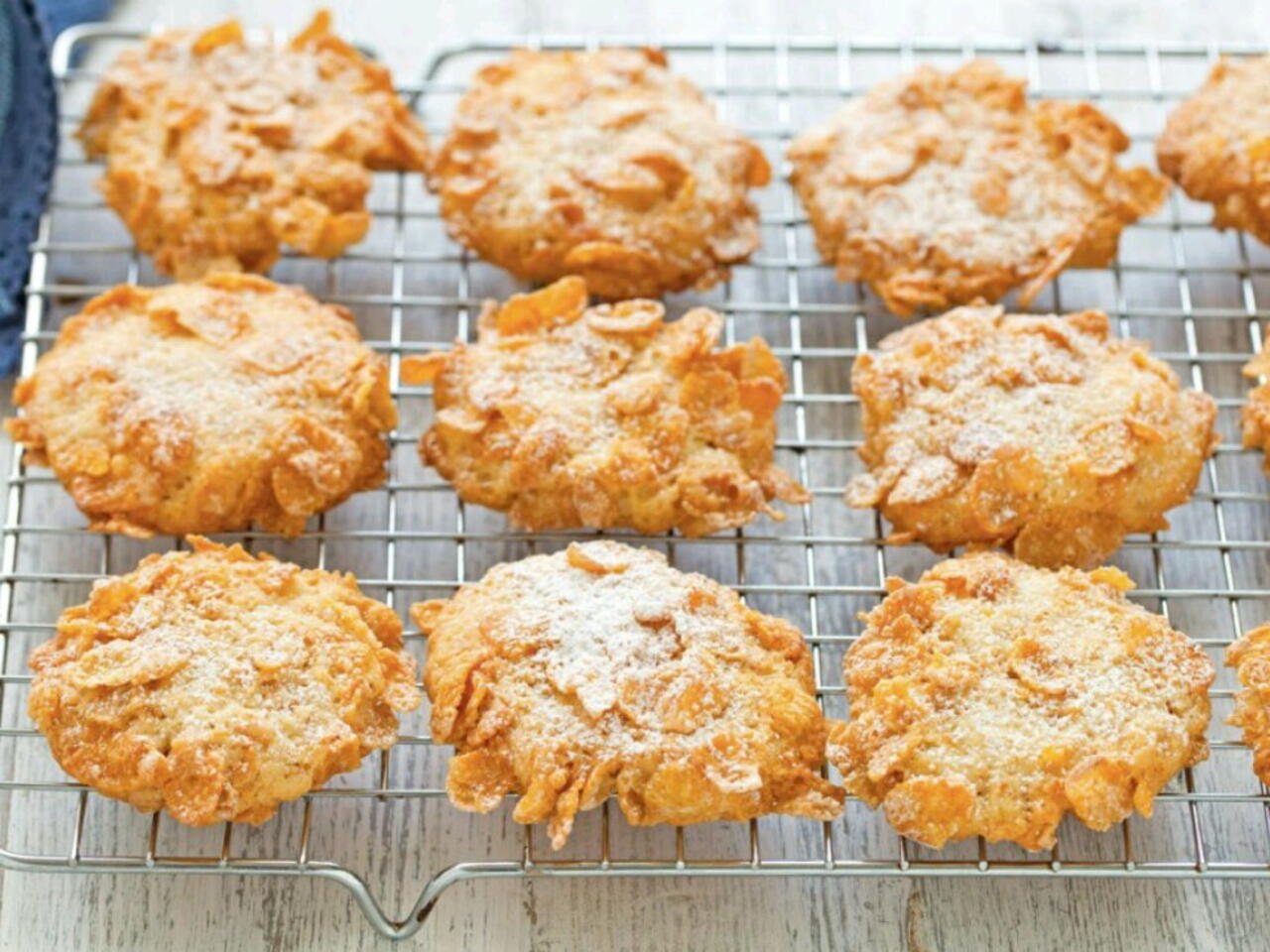 I love these biscuits especially with a nice hot cup of tea. 😍 Delicious! 😋 ... Try them and let me know if you like them too. 😊
What you will need
300 grams of flour 00
300 grams of cornflakes
150 grams of sugar
180 grams of butter at ambient temperature
2 eggs
an envelope of yeast
an envelope of vanilla flavouring
a pinch of salt
powdered sugar
How to cook
In a big bowl put the butter cut in cubes with the sugar, the salt and the envelope of vanilla flavouring.
Mix with a wooden spoon (ladle) and add an egg at a time and mix untill the mixture is light and homogeneous.
Add the flour and the envelope of yeast previously sifted and mix gently.
Add 100 grams of cornflakes previously crumbled and mix again.
Prepare a dish a put the remaining part of cornflakes inside.
Take a spoon and create lil balls of mixture and put them in the dish of cornflakes to cover the ball and squash it gently to make it flat.
Put them on a tray covered with oven paper.
Bake the biscuits at 170° for 10-15 minutes in a static oven or at 150° for 8-10 minutes in a aired oven till the biscuits are amber.
Let them cool on a grill and cover the biscuits with powdered sugar if you want. 😊