Pallet Bench
cheap home bench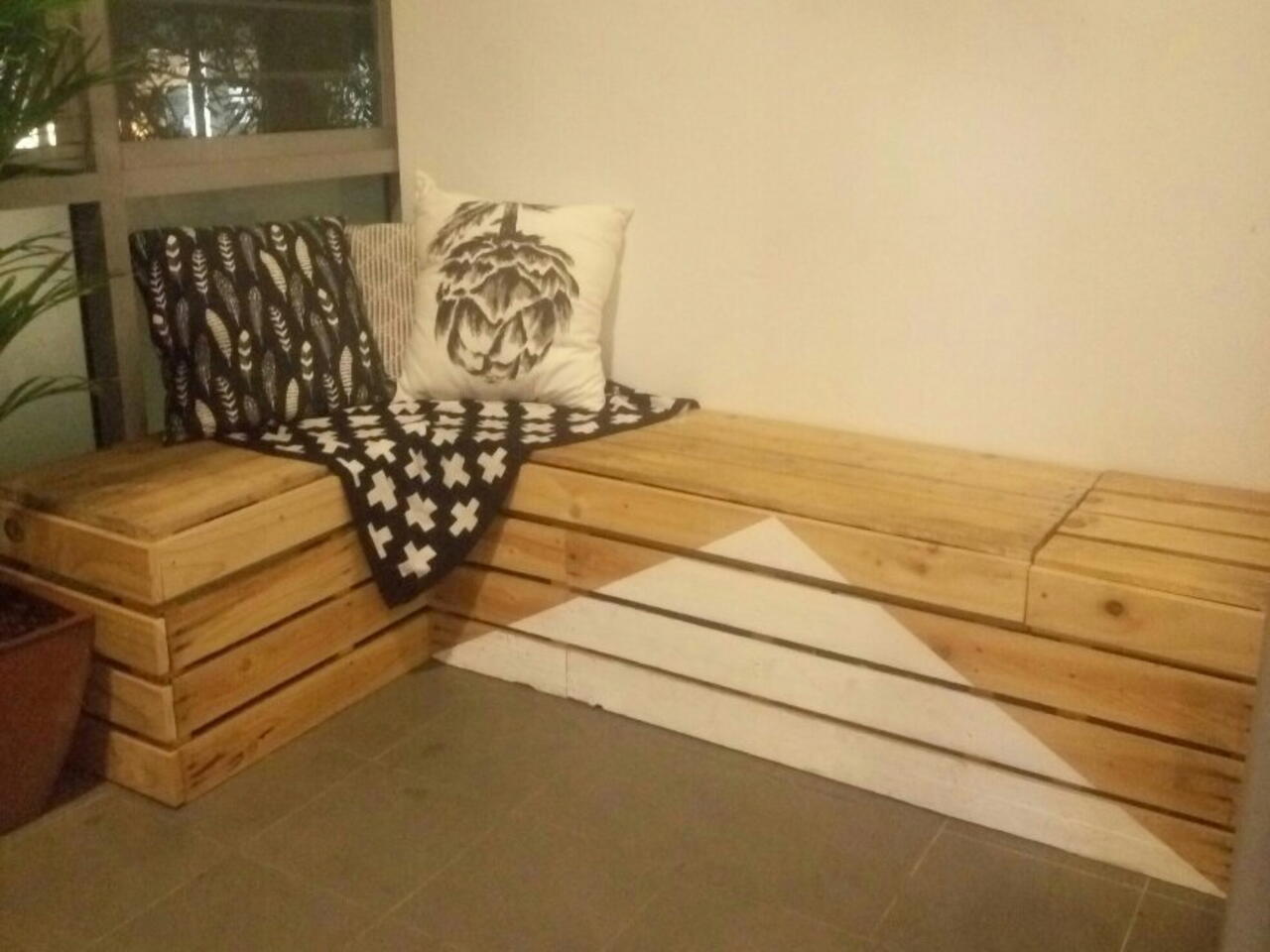 Picked up 2 pallets and plan on making an L shaped bench. I measured the pallets out so that each end meat flush on the front face and bench top.
What you will need
2 Pallets
1 Saw
1 Hand drill
How to do this project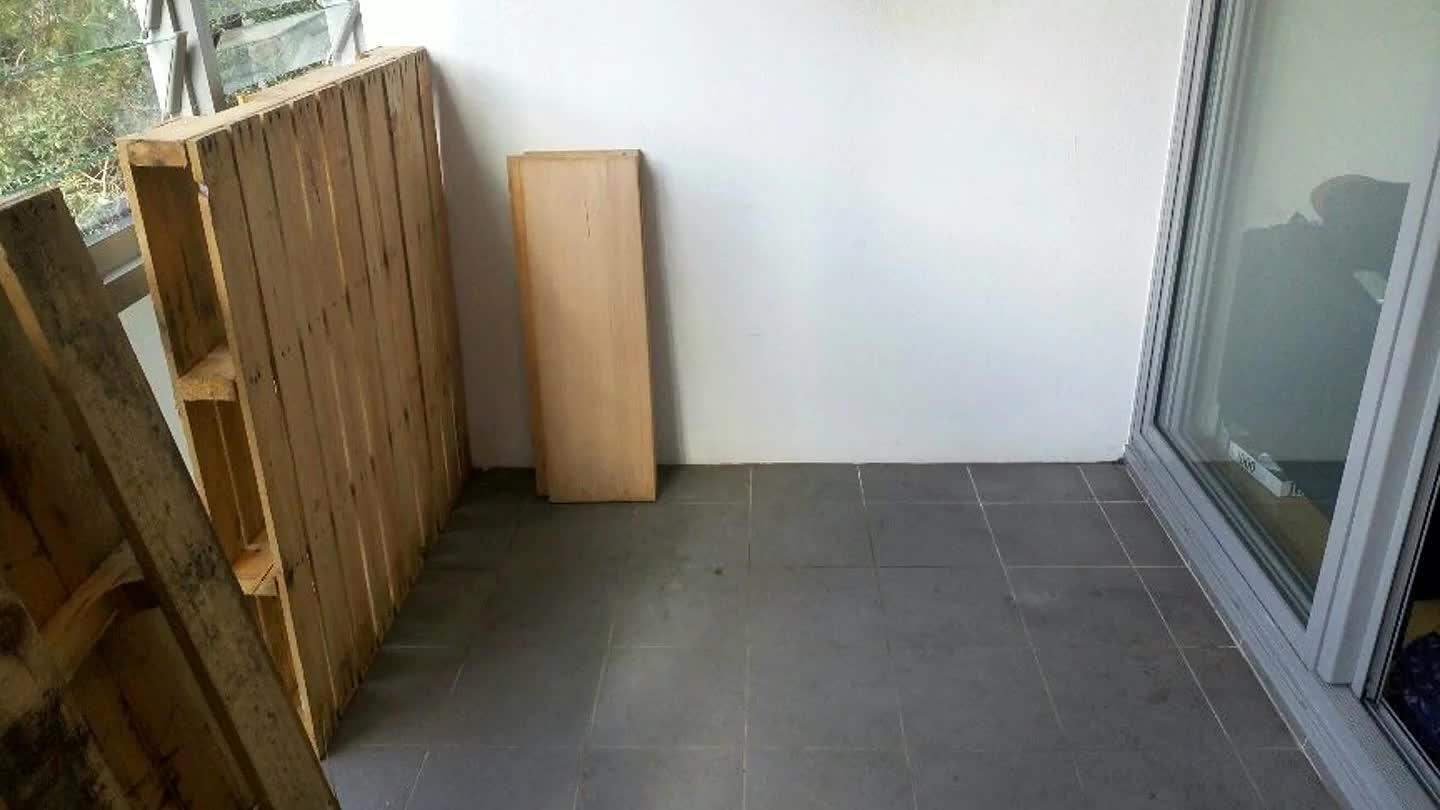 Started of with 2 pallets i got for free, I picked up unpainted pallets so there would be no issue with staining my cloths
The pallets were cut at 22mm wides, this took into account the thickness of the pallet thickness sitting on top. The template was set out to check the measurements.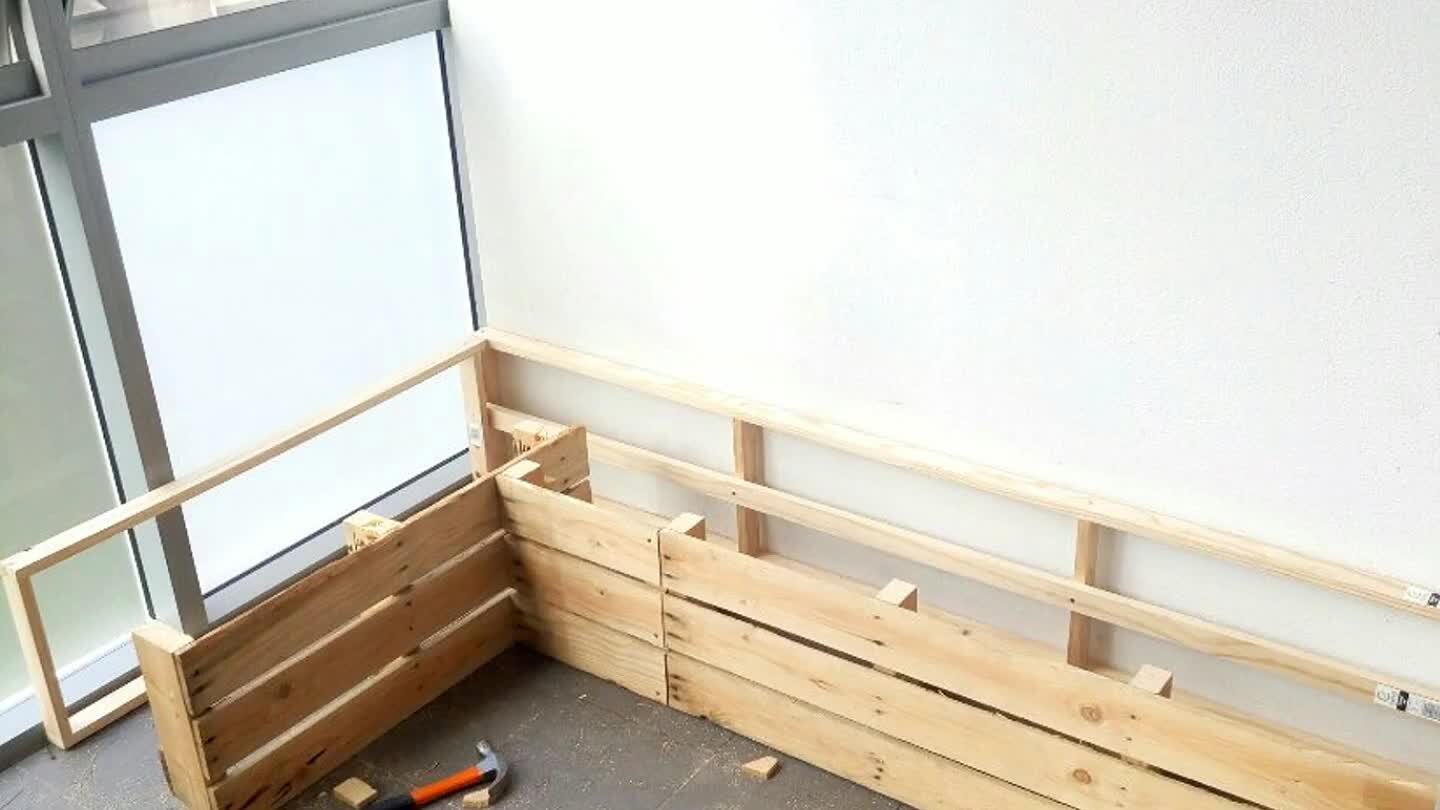 I used a few additional peices of cheap wood to buld a frame at the back of the bench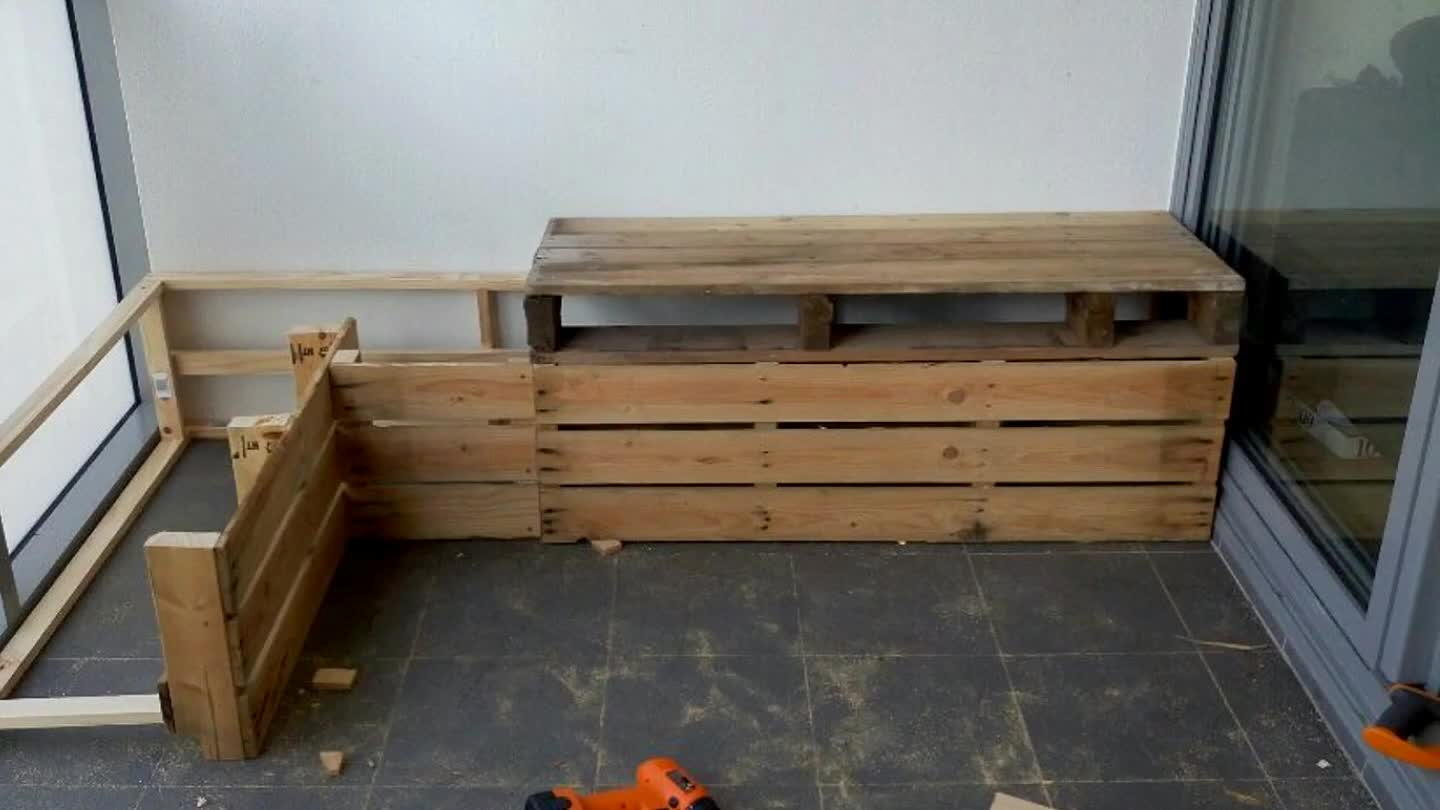 I checked the depth of the bench to ensure it was comfortable to sit on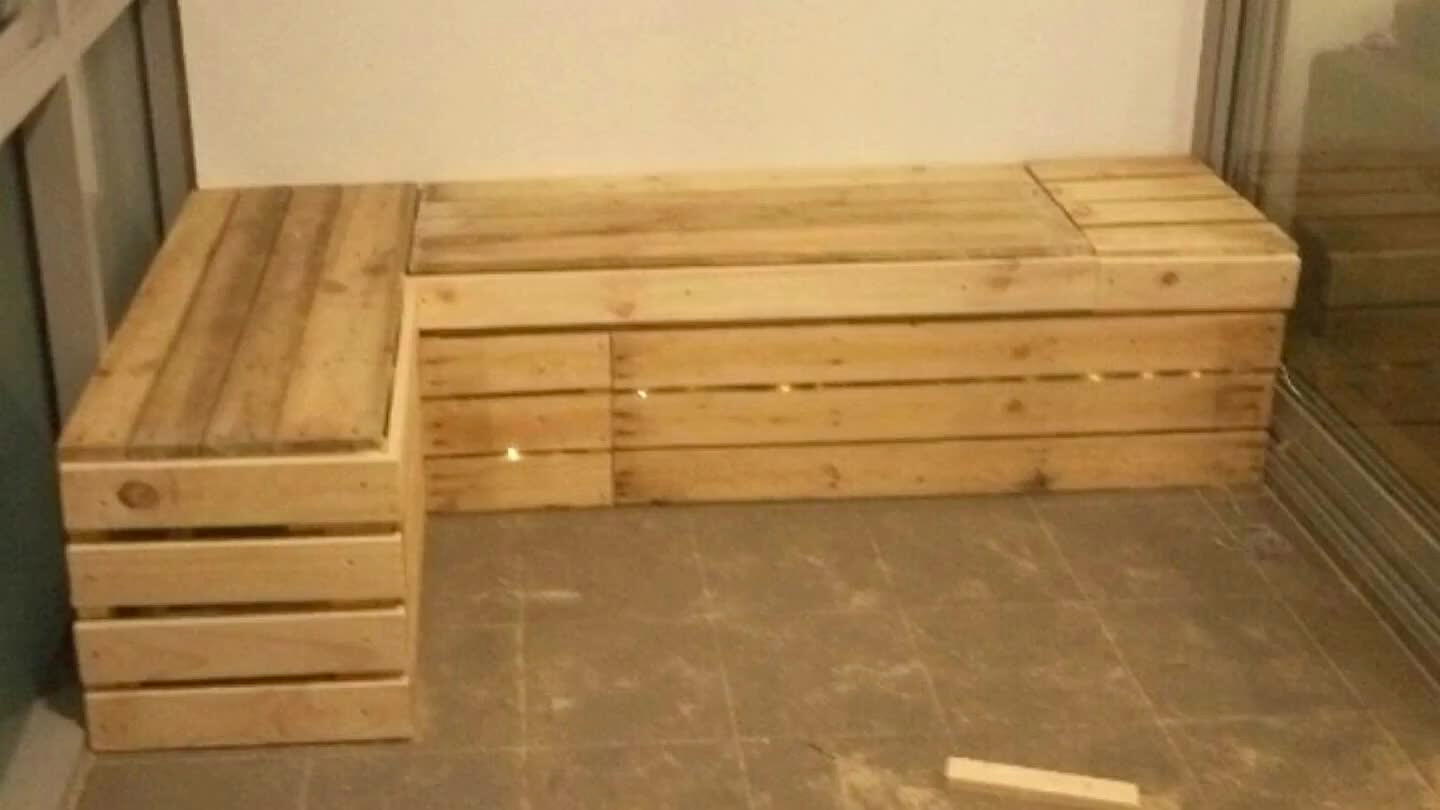 The finished product, it seem'd to fit well