Chilli Garlic Paste
Spicy ingredient in many dishes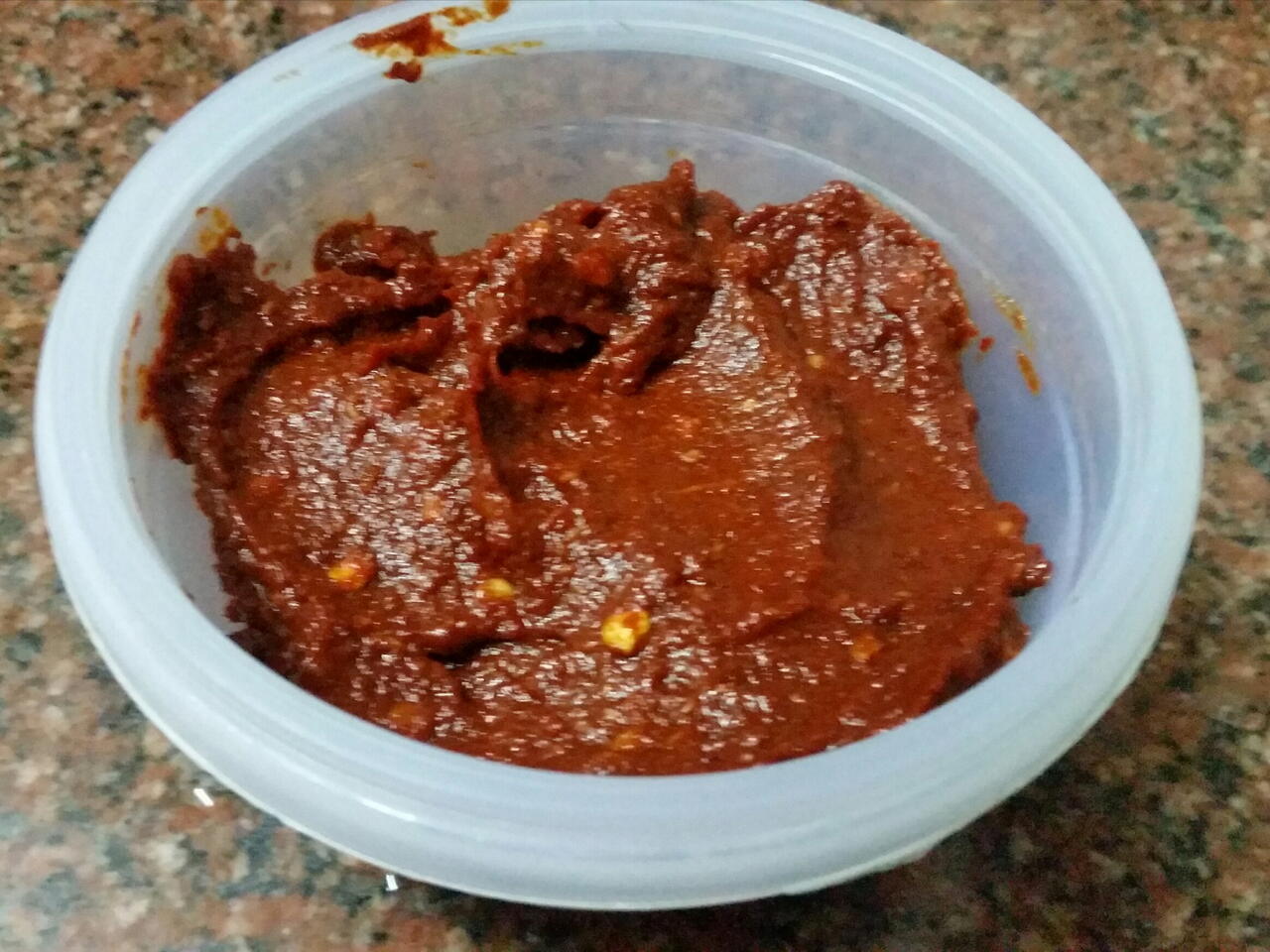 Chilli garlic paste is added in many dishes to enhance the spiciness. Especially in pav bhaji! The ratio of chilli to garlic is 6 : 10. If you need more spice, go 10 : 10. You can refrigerate and use upto 15 days.
What you will need
Dry red chilli - 24 (or multiples of 6)
Garlic cloves - 30,peeled.
Water - About 1/4 cup.
How to cook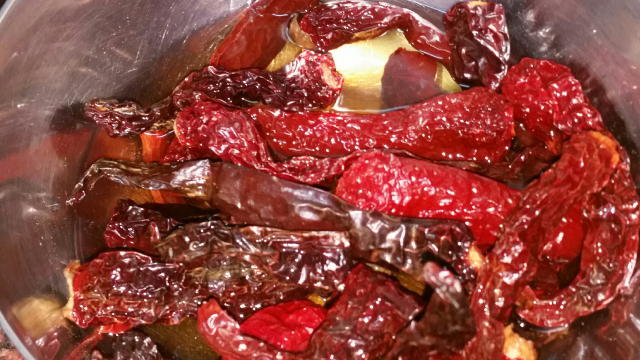 You can deseed the chilli. But i did not. (If u r deseeding wear gloves) Soak it in hot water for 1 hour.
Once soaked, drain the water. Grind for 2 to 3 minutes using 3 to 4 tsp of water.
Add garlic to the ground chilli. Grind until smooth. Add water (only 2 teaspoons at a time) if needed. (Use as little water as possible.)
It took me only 8 tsp of water to get the right consistency.