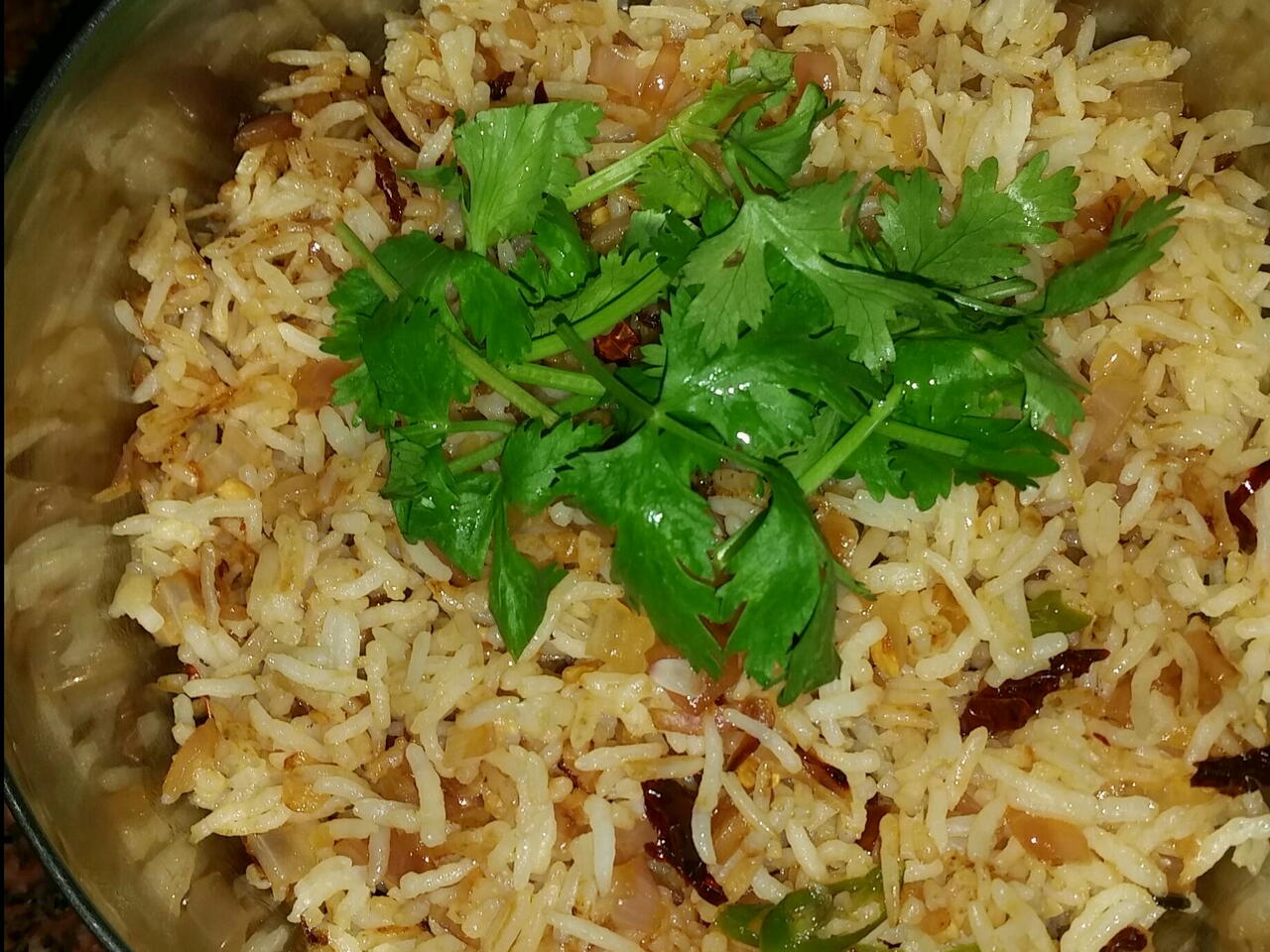 What you will need
1.5 cups cooked basmati rice
8 cloves garlic, finely chopped
1 small onion finely chopped
Red dry chilli - 2 chopped
Green chilli - 2 chopped
2 tbsp oil
Salt - to taste
How to cook
In a pan, pour oil. Whent it starts to warm up, add salt. Stir for a second. Add chopped garlic and saute until the garlic turns mild brown.
Keep aside half of the fried garlic. In rest of the garlic, add onion, chillies and saute until the onions are done.
Simmer the flame. Add the cooked rice. Mix well (try not to break the rice).
Add rest of the garlic. Check for salt. Switch off. Mix well. Garnish with few strands of corriander. Serve with (any) raita.