Herbed Potato Curry
microwaved potatoes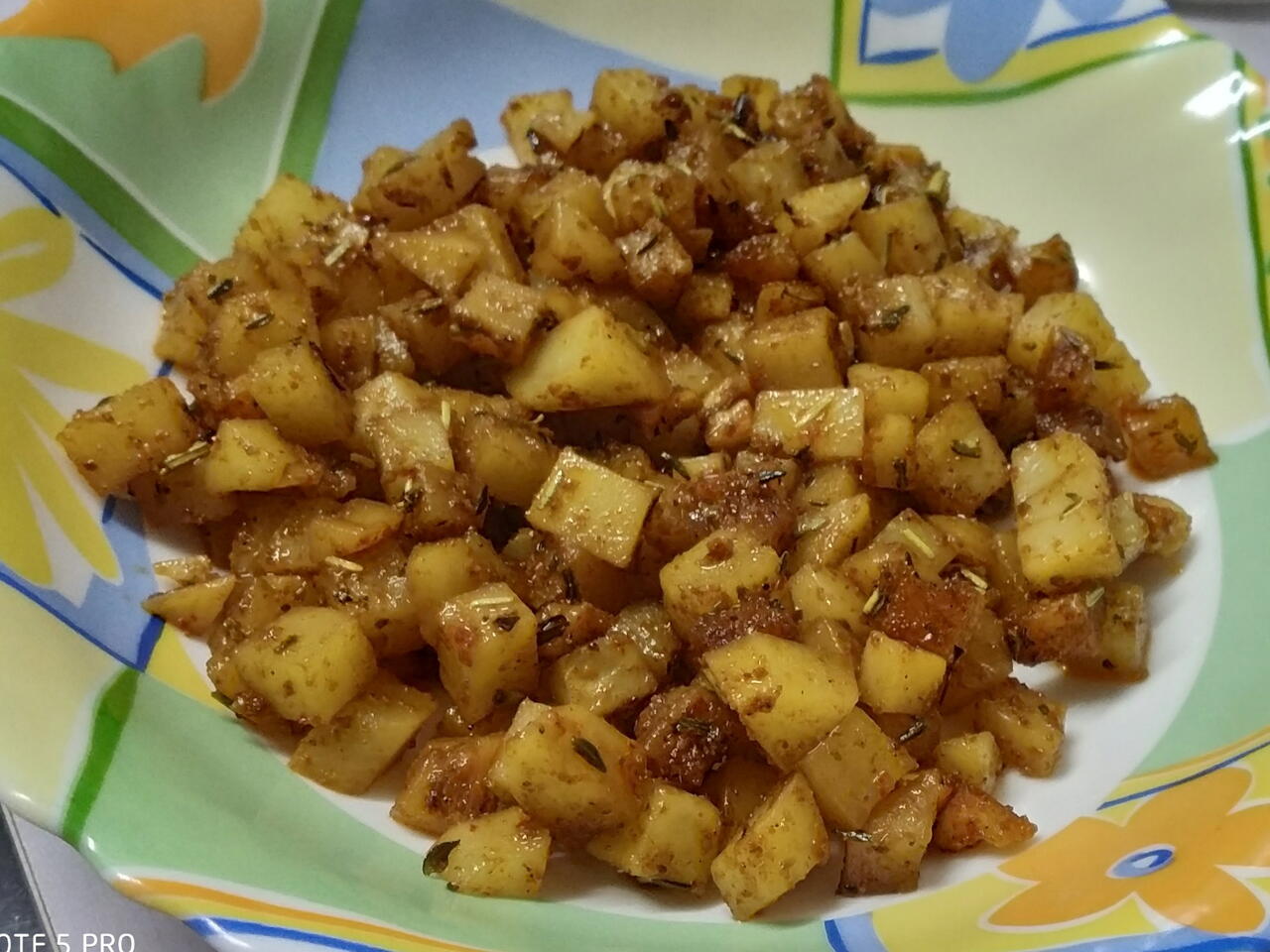 20m
Who doesnt love potatoes, right😋! And i love rosemary & thyme! So it was time to experiment💃. Ergo, "herbed potato curry". As for the masala, feel free to add more or even completely avoid as per your taste buds. Another version is, u can shred 5 cloves of garlic & add it along with the herbs & chilli powder if u dont feel the buds for masala. Try it & let me know! NOTE : Every oven is different. So, break up the timing into 2 or 3 parts. Mine had a potato pre-setting which i used.
What you will need
4 Medium Sized Potatoes, cubed
Thyme - 1 tsp
Rosemary - 1 tsp
Garam Masala - To Taste
Kitchen King Masala - To Taste
Red Chilli Powder - To Taste
Salt - To Taste
Olive Oil - 3 to 4 Tbsp
(Nutritional facts 218 calories, 13.87 g fat, 23.57 g carbohydrates, 1.89 g protein, undefined mg cholesterol, 863 mg sodium)
How to cook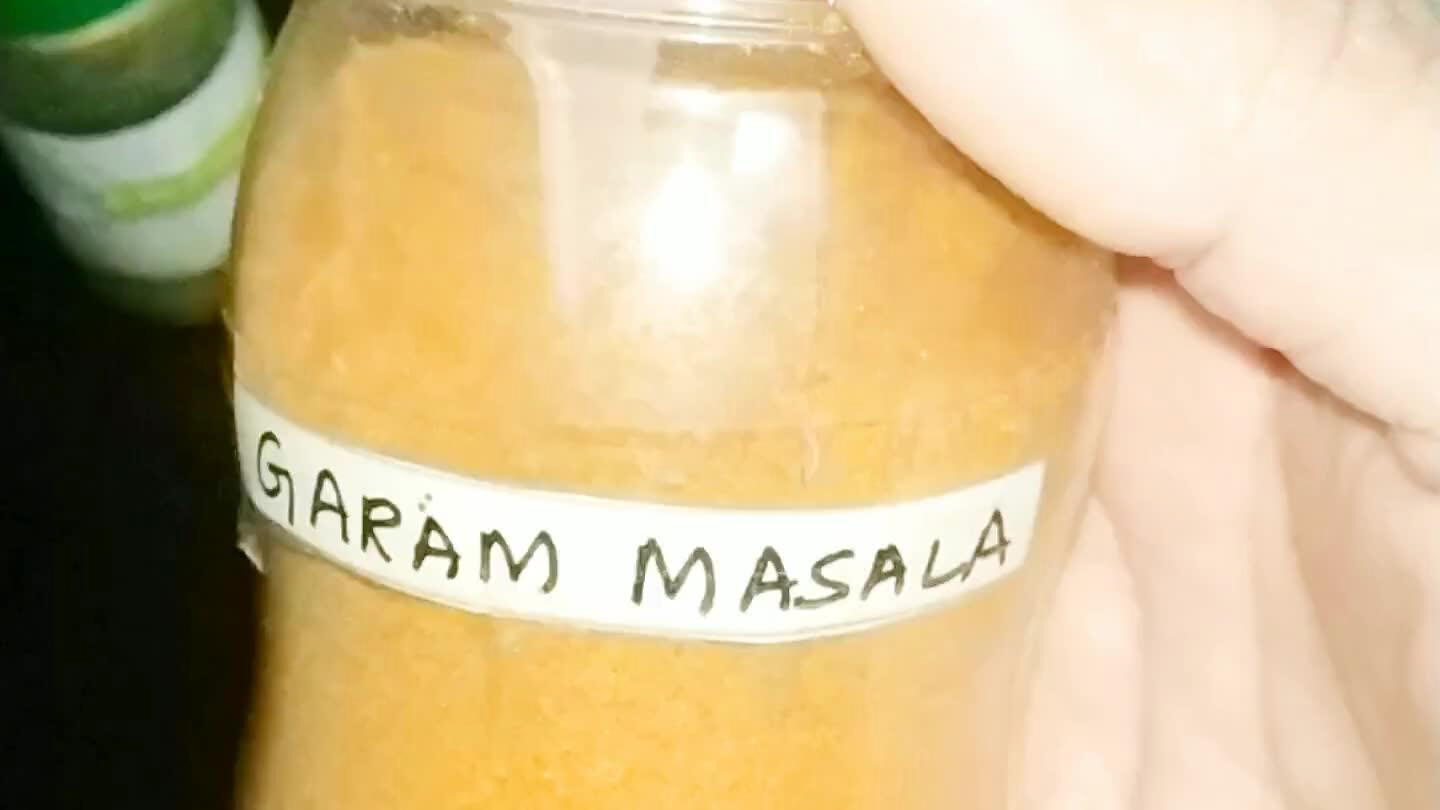 In a microwave safe dish, pour oil, salt, the masalas, thyme & rosemary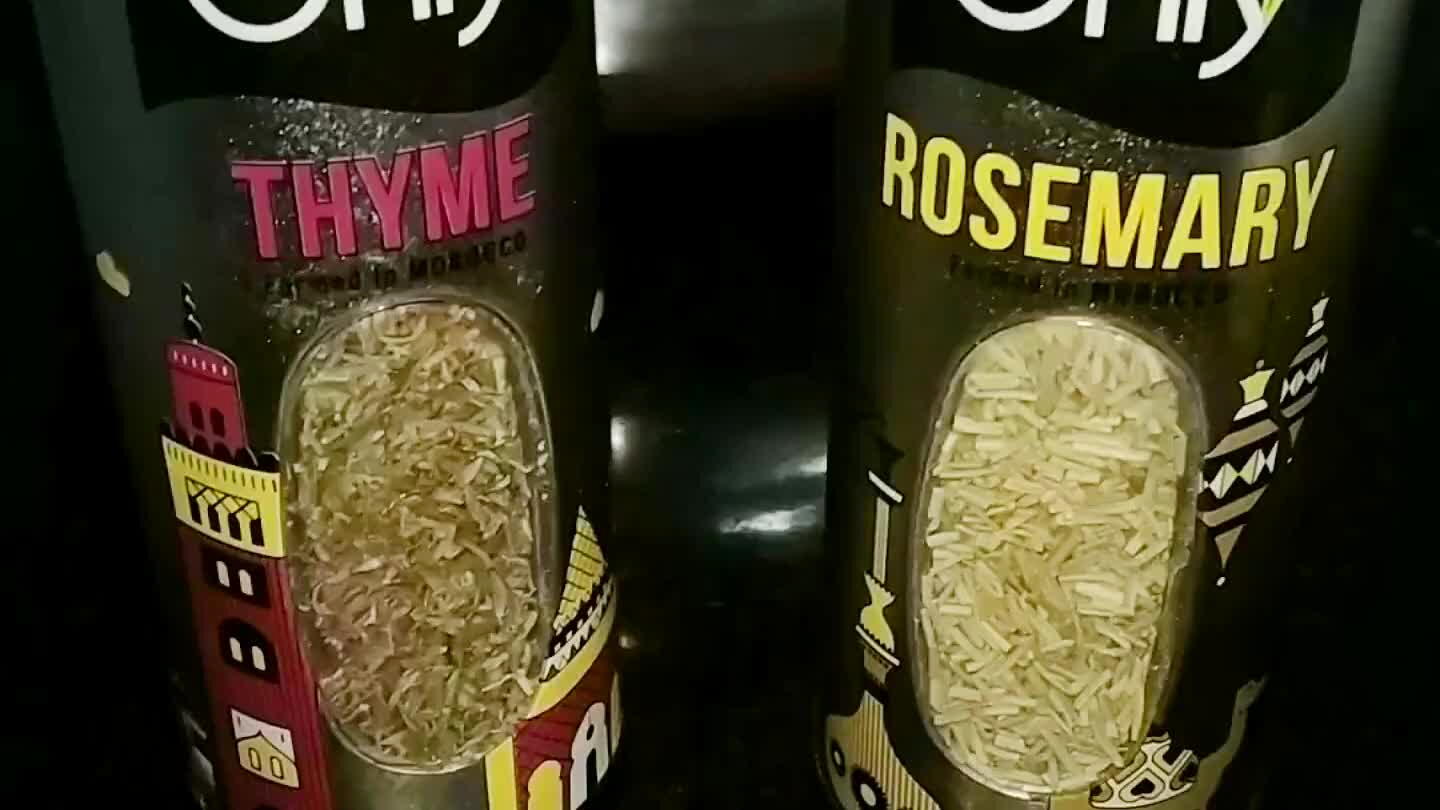 Mix well. Microwave it for 25 seconds.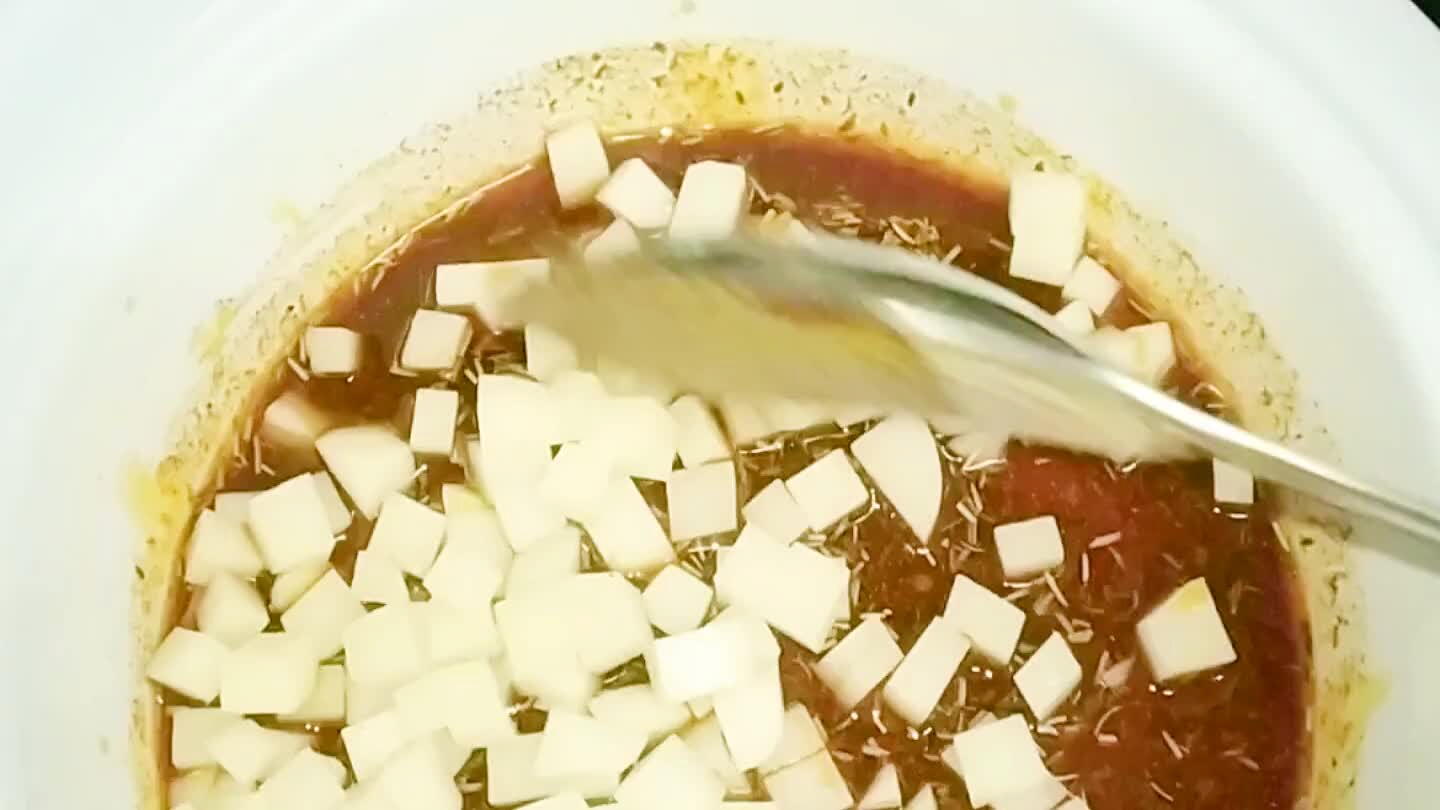 Take the masala out. Add in the chopped potatoes little by little and mix. Make sure every piece is well coated.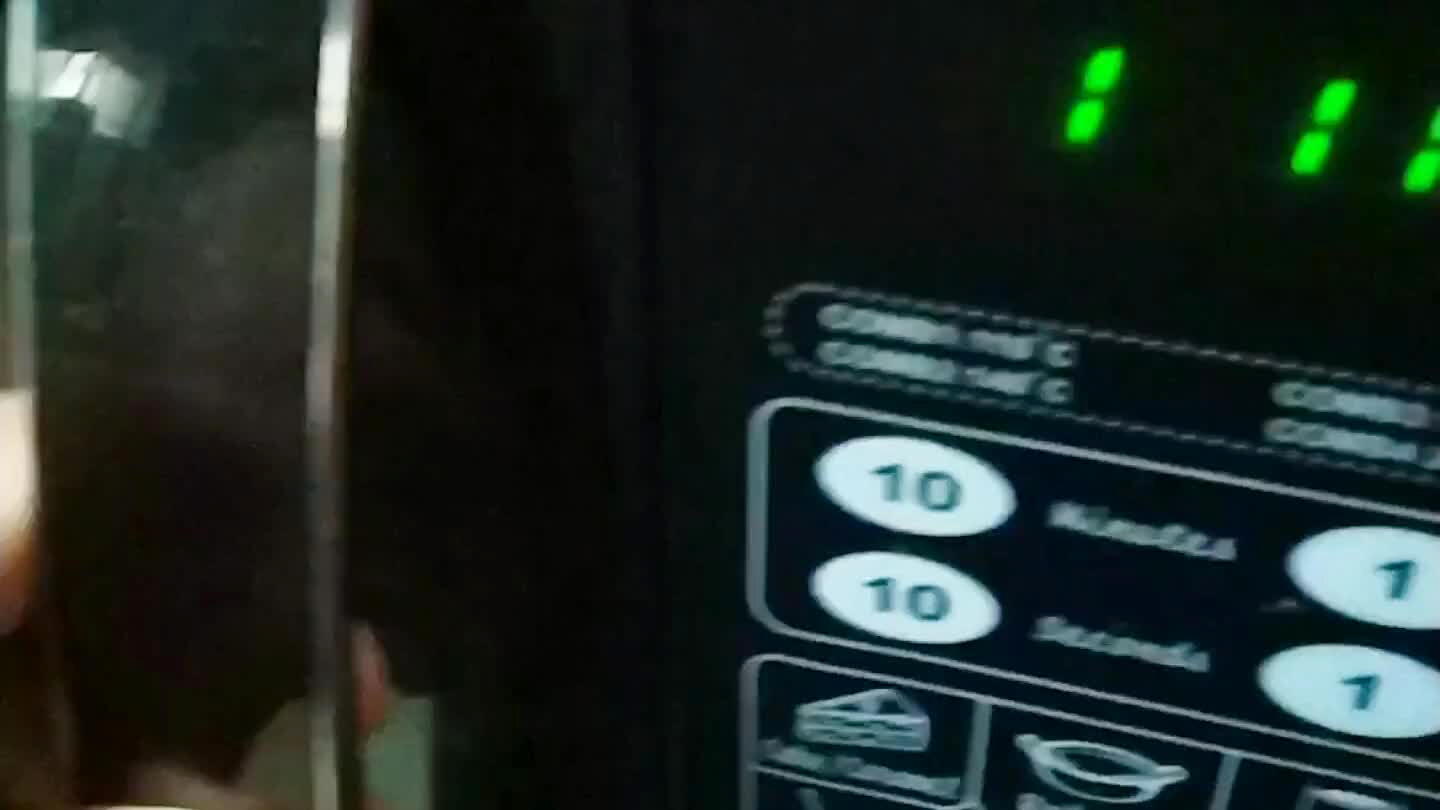 Once mixed, pop it in the oven at hi- power for 12 to 15 mins. Give it a stir mid way for even cooking.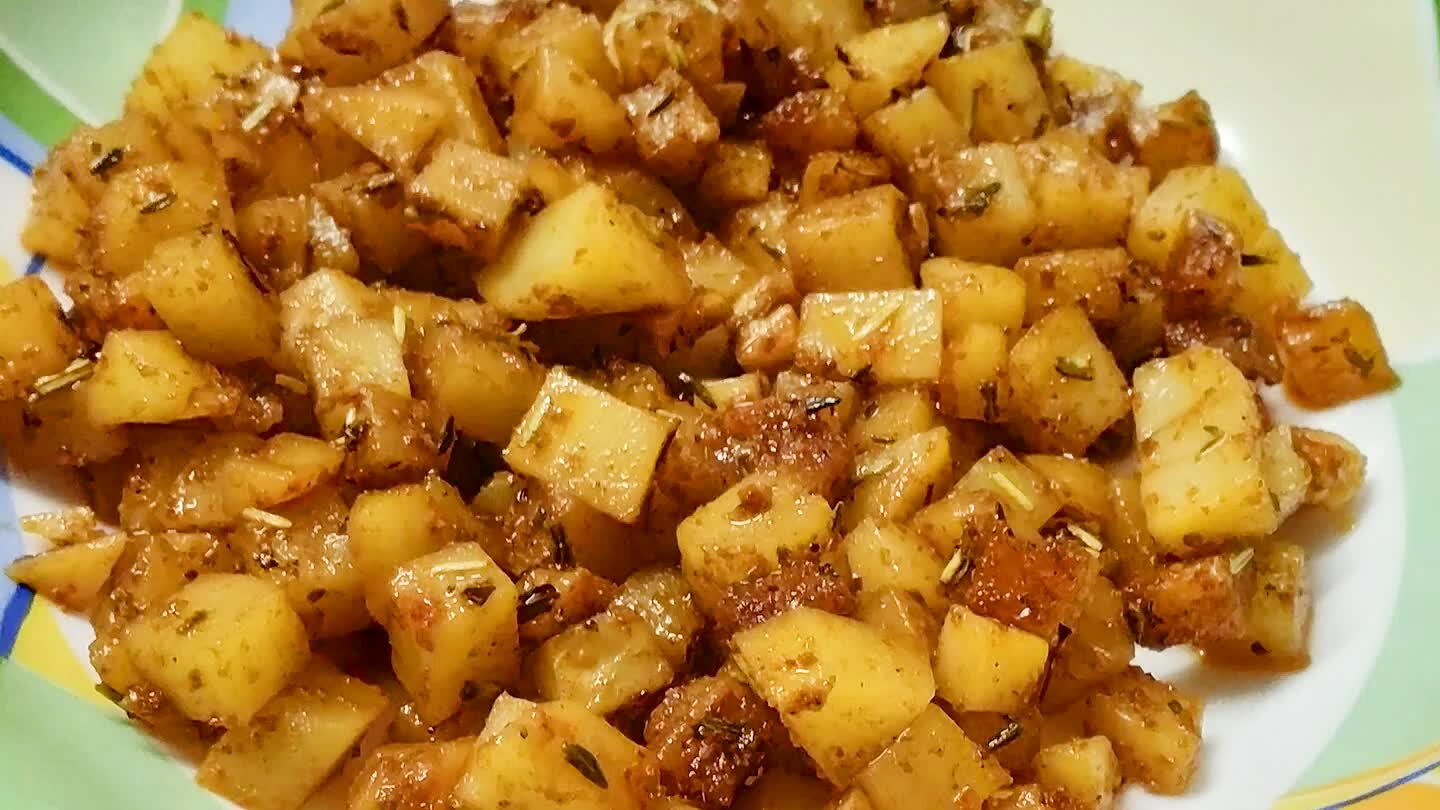 Serve hot with rice, roti, bread or just gobble it down as is (like i did😋😜)