Red Pasta
Spicy Pasta Indian Style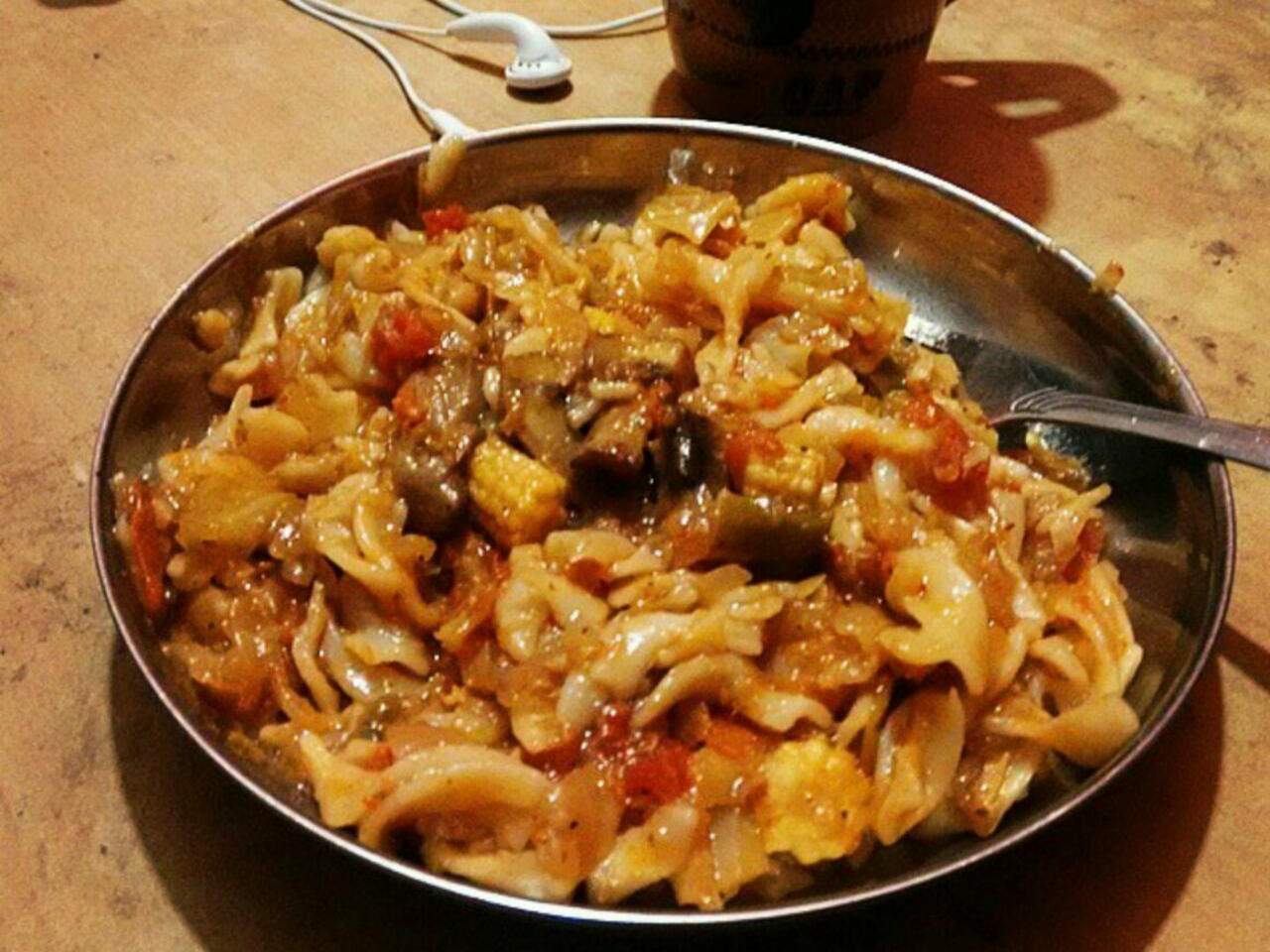 Suyash Gupta
Published on 25/04/2017, viewed by 3012 , 2 Comments
Red Pasta with spicy sauce and vegetables
What you will need
PASTA
Pasta
RED SAUCE
Green chili
Tomato
Garlic
Black pepper
Salt
Vinegar
Green chili sauce
Red chili sauce
Soya sauce
VEGETABLE
Cabbages​
Onion
Capsicum
Garlic
Green chili
🍄 mushroom (optional)
🌽 Baby Corn (optional)
Oil
How to cook
BOIL PASTA
Add a tea spoon of oil & salt in water
Add Raw pasta and let it boil
BOIL MUSHROOMS & BABY CORN
Boil mushroom and baby corn.
SAUCE
Add 2-3 cloves of garlic.
Add 1 tea spoon of each Green chili sauce, Red chili sauce, Vinegar & Soya sauce.
Add 3 table spoon of tomato sauce.
Add a pinch of salt & black pepper
Mix it thoroughly in Mixer till it becomes paste
Add a half cup water to paste to make it more fluid
THE PREPARATION
Chop 2 onions & a cabbage into small pieces
Chop 2-3 cloves of garlic & 1 green chili into small pieces
Chop capsicum into large pieces
Place 5 tea spoon of oil in frying pan and heat it.
Once oil is heated put chopped garlic & green chili in pan and stir.
After few stirs drop capsicum in pan and stir few more times.
Add salt to taste and mix it.
Then drop a bowl of cabbage and onions in pan.
Thoroughly stir all the ingredients and close the lid of frying pan and let it fry for about 5 min on low flame.
Then add the red sauce and mix it up.
Close the lid of pan again and let it cook for 5 minutes on low flame.
Add boiled pasta and mix it and let it cook in pan with closed lit for mins.
Comments