Simple Veg Gravy
Side dish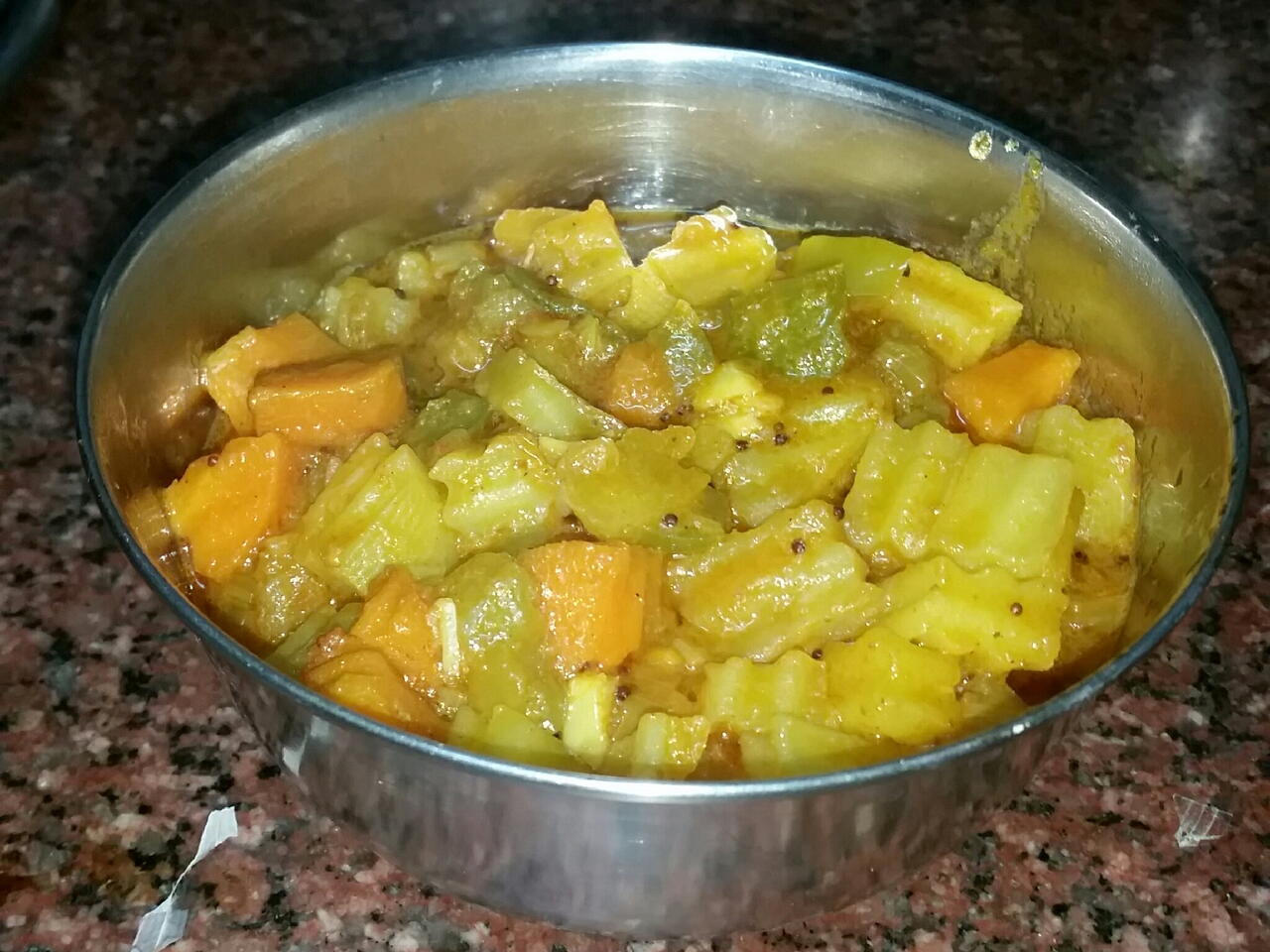 I always have had trouble with making side dishes for dosa and roti. Most of the time i end up making potato. So for a change, i decided to put in all the vegetables from my fridge to make a gravy. (When I made this for 1st time, included brinjal, baby corn, chow chow.) The recipe i have given here has only few veggies (havent gone shopping yet😜). So feel free to use as many as you please. And do post your comments & pics if u make!
What you will need
2 medium sized tomatoes, ground
1 big Potato cubed
1 medium sized onion finely chopped
1 capsicum cubed
1 big carrot cubed
1 tbsp ginger & garlic (or to taste)
2 medium sized green chilli finely chopped
2 tbsp Sunflower oil (or any oil of ur choice)
2 tbsp butter
Salt to taste
1/2 tsp chilli powder (optional)
1 tsp masala powder of ur choice
How to cook
Heat oil and butter together. Add onions and cook until they turn pink/transparent. Add green chilli, ginger & garlic and saute until garlic's raw smell goes. Add tomato paste/puree. Cook until oil leaves sides.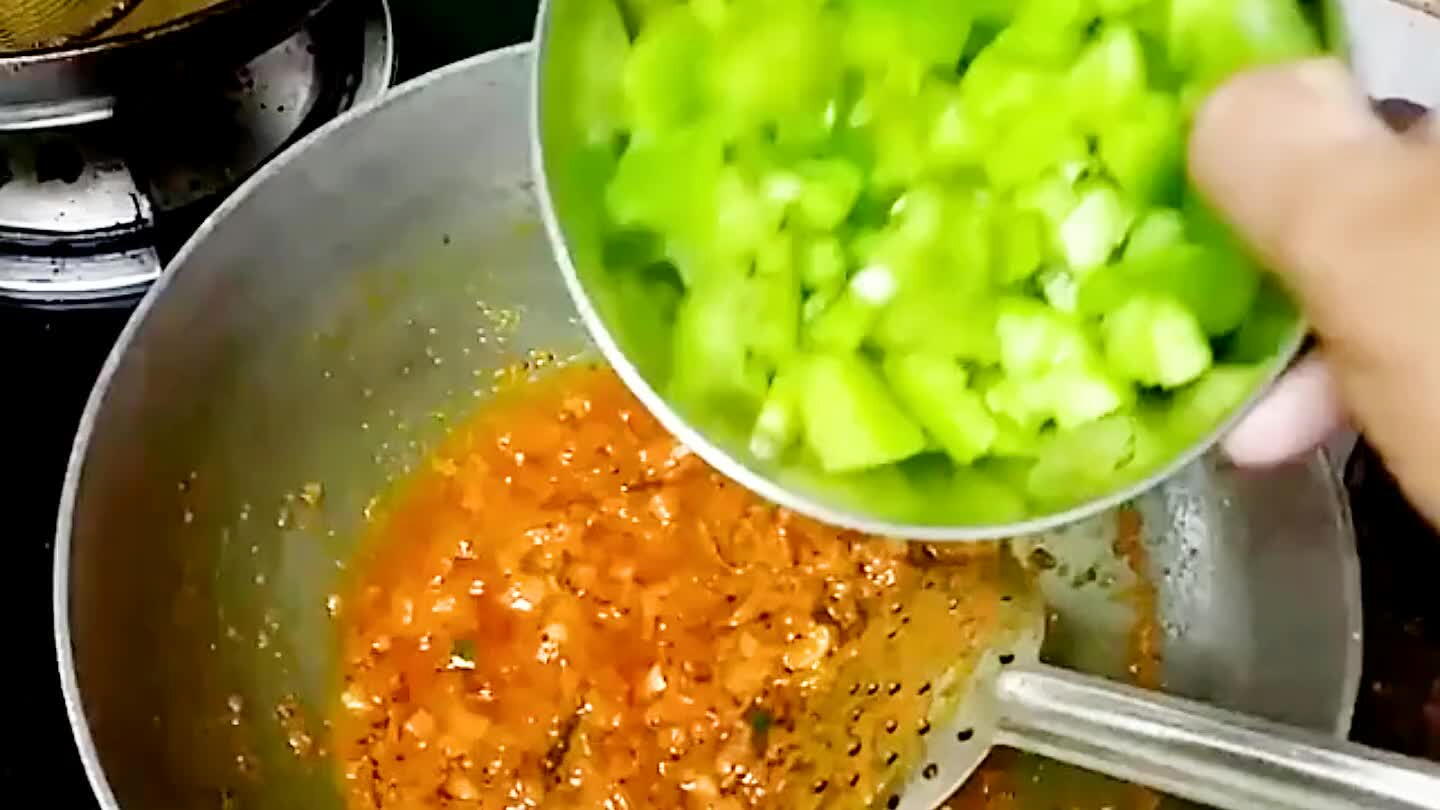 Add capsicum. Saute 2 mins. Do the same for carrot & potato.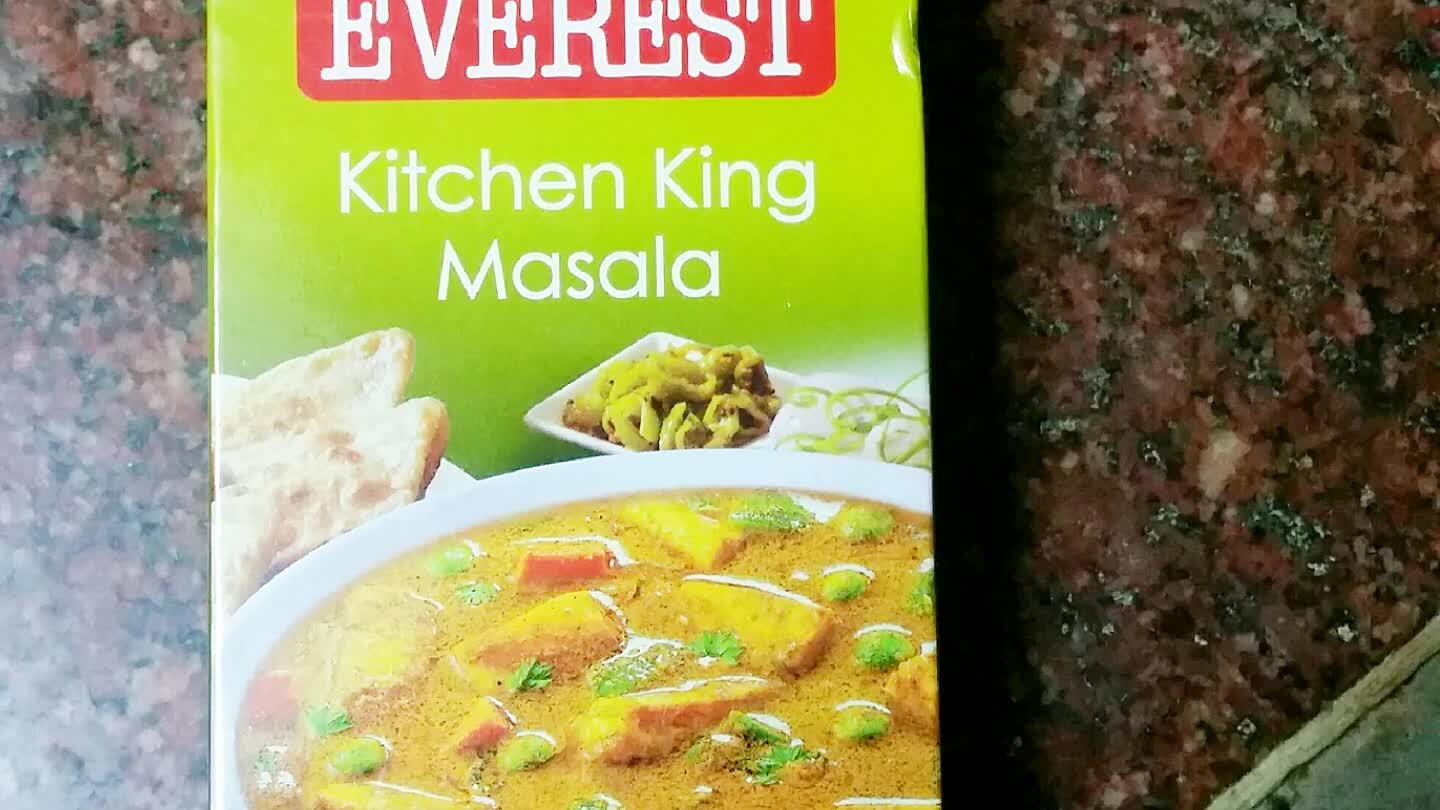 Add salt, masala & chilli powder. (I used kitchen king masala).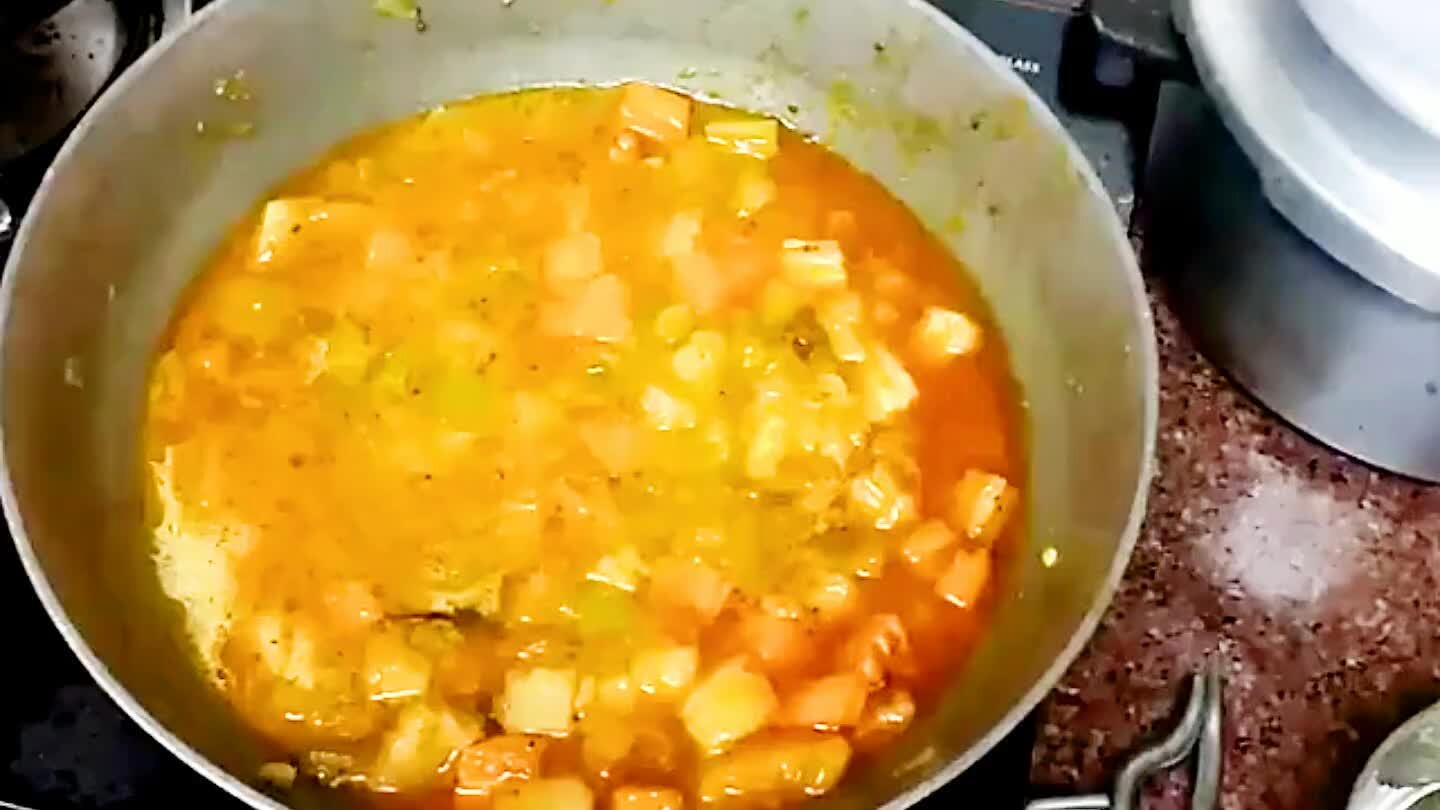 Mix well. Add water just enough to cover the veggies. Cover & cook until they are soft/ done (which should take 7 to 10 mins).