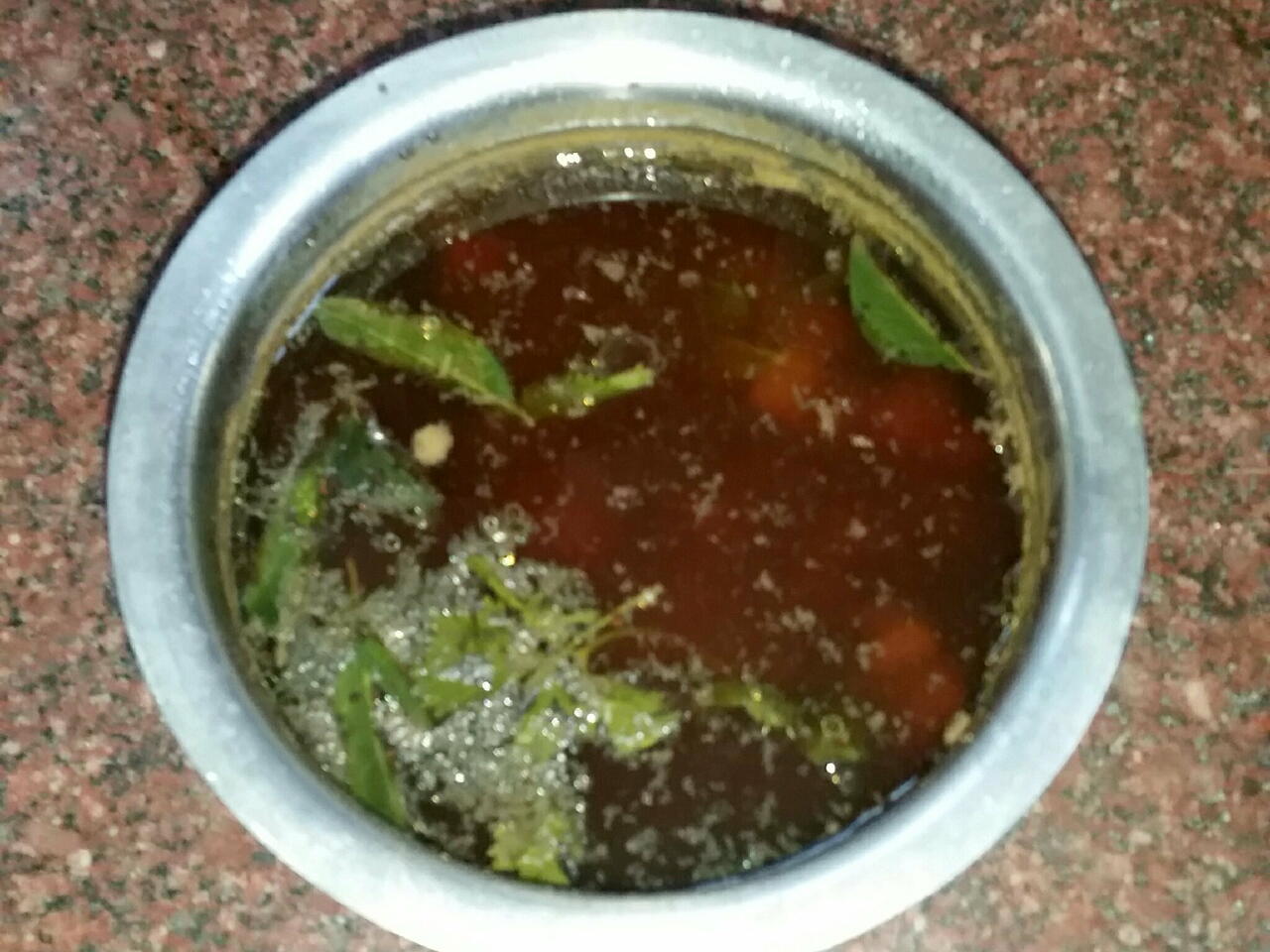 Subaddra Sankruti
Published on 20/07/2017, viewed by 2791 , 4 Comments
Rasam is a traditional South Indian item. This is one part of a full course meal. You can find rasam everyday in a typical South Indian home. Rasam has ingredients that regulate digestion. It is also a wonderful soother for cold, fever, cough. Very simple to make. And healthy too. Enjoy the recipe!
What you will need
1cup of tamarind juice (extracted from apprx. 15 grams)
Tomato - 1medium sized finely chopped
Salt to taste
To be ground : 2 tablespoons tur dal, 1.5 tablespoons black pepper, 1 tablespoon cumin seeds
Cilantro/ corriander leaves - 4 to 5
Curry leaves - 4 to 5
Oil - 1.5 teaspoon
Mustard - half a teaspoon
How to cook
In a cup of water add tomatoes and bring to boil.
Once the tomatoes star boiling, add the tamarind juice and let it boul for 10 mnutes.
Add salt and rasam powder and boil for another 7-10minutes.
Add a cup of water to the boiling mixture. In couple of minutes, bubbles will form on top. Switch off. Add cilantro/ corriander leaves and close with a lid.
Heat oil. Add mustard. Switch off the flame oncenthe mustard splutters. Asd curry leaves. Wait till they splutter (it will take only a second). Add this to the rasam and close the lid immediately.
It is important to close the rasam aftwr twmpering. Because only then the flavours will be absorbed. Serve hot as an appetizer or serve along with rice.
Comments