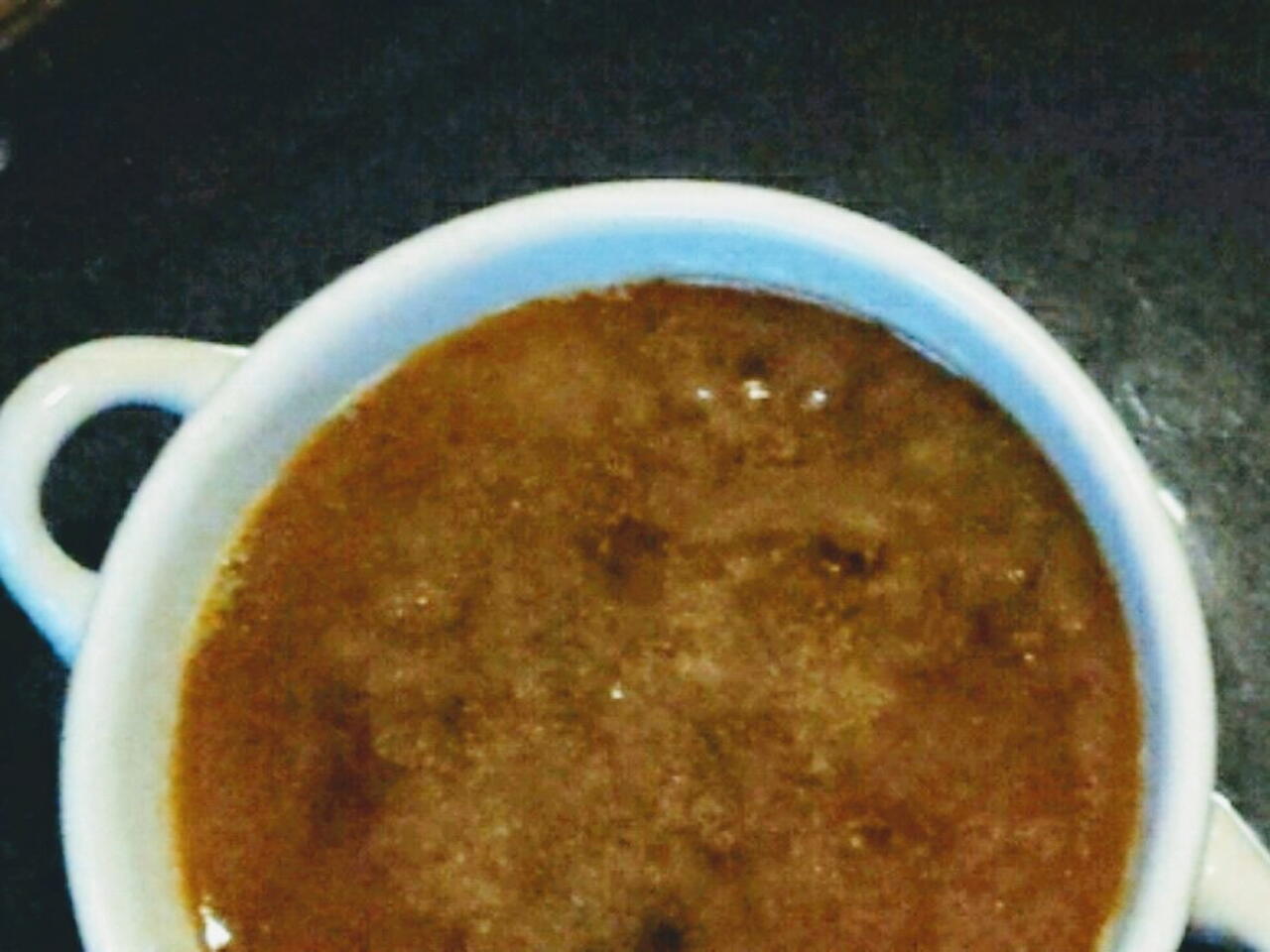 Wat je nodig zult hebben
Voor 8 personen:
2 1/2 liter kippenbouillon
100 gram licht bruine linzen
4 tomaten of 1 klein blikje puree
2 uien
3 stengels bleekselderij
1 citroen
400 gram lamsbout of rundvlees
2 el olie
1 el kaneel
beetje saffraan of kurkuma
200 gram gare kikkererwten (pot)
Hoe koken
Snij de tomaten in 4 stukken en verwijder de pitjes. snij vervolgens de parten in kleine stukjes.
Snipper het uitje , was de selderij en snijd deze in klein stukjes. Rasp de citroenschil.
Snijd het vlees in kleine blokjes en bak het in de olie, bak daarna de uien en de bleekselderij 2 tot 3 minuutjes mee. Blijven roeren dan de tomaten, kaneel en citroensap erbij,
Voeg het mengsel bij de kokende bouillon,doe de linzen erbij en strooi de kurkuma (eventueel door een zeefje) erdoor.Laat het geheel een uurtje pruttelen.
10 minuten voor het opdienen de kikkererwten afspoelen en erbij voegen. Om de soep wat dikker te maken kan er wat maizena aan toegevoegd worden. (50 gram maizena op 4 el koud water)