Musakhan. Brood Met Kip,ui en Sumac
Brood /kip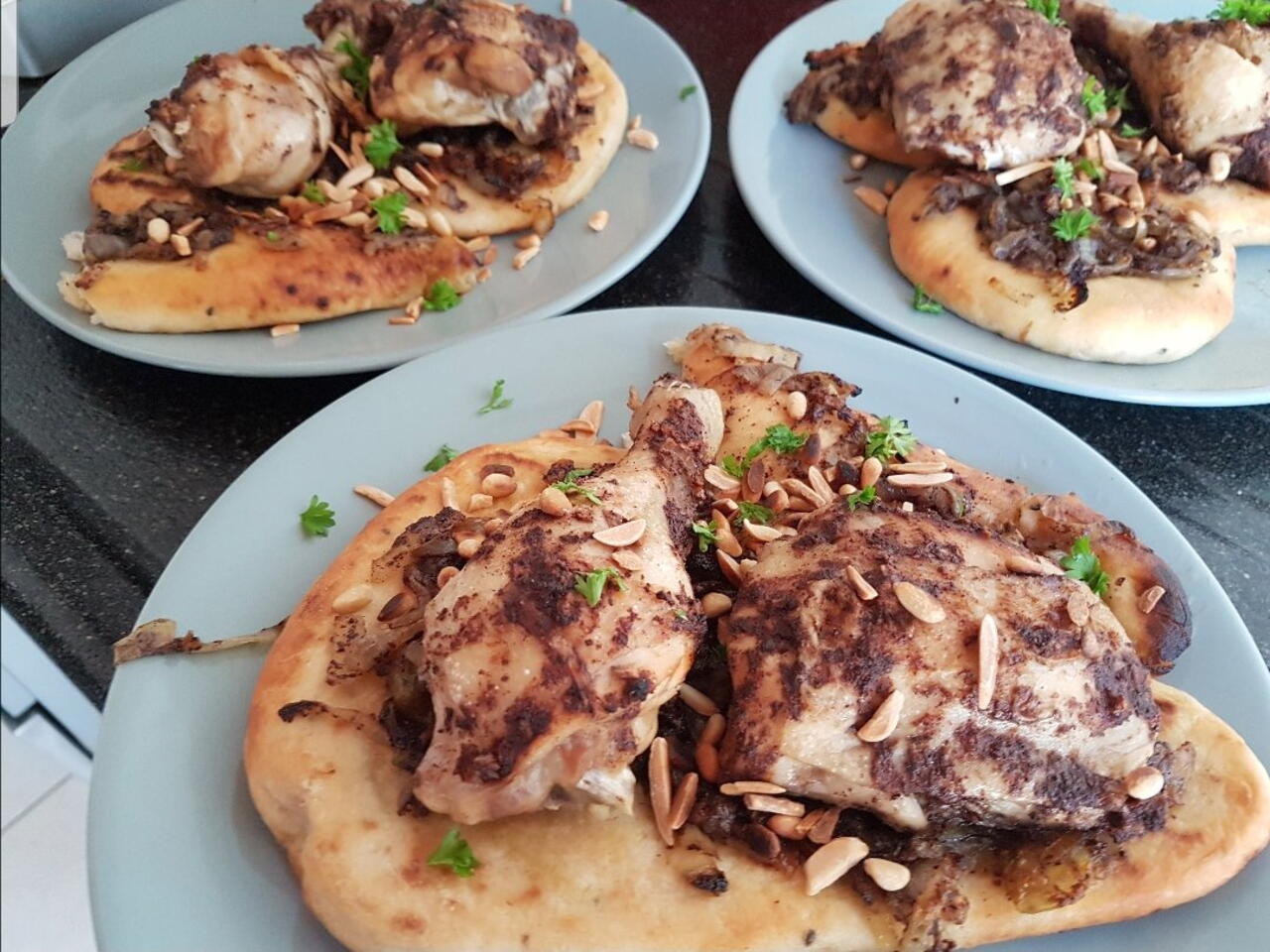 Een Palestijns gerecht, de sumac word al honderden jaren in de oosterse landen gebuikt om gerechten een 'zuurtje' te geven. Lekker ongegeneerd met je handen eten. Zet er maar een pak servetten naast.
Wat je nodig zult hebben
voor de uien: 6 uien in halve maantjes gesneden
4 el olijfolie
3 el sumac
voor de kip: 1 kip in stukken
1 kleine ui
6 kardamonpeulen
1 kaneelstok
5 kruidnagels
10 zwarte peperkorrels of 1 1/2 tl peper
2 el citroensap
2 el kipbouillon (die maak je zelf)
1 el arabische gemixte kruiden
2 teentjes geperste knoflook
zout en peper
3 tot 4 naanbrood of taboun
pijnboompitjes en stukjes amandel
olijfolie
beetje verse peterselie
Hoe koken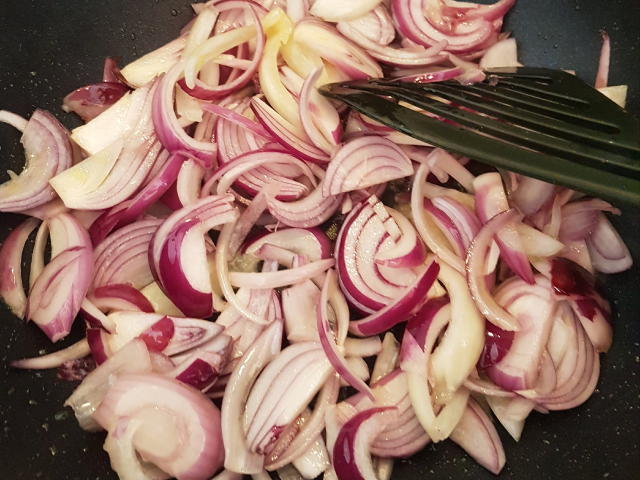 Uien: verwarm de 4 el olie in de pan, verdeel de halve uienringetjes in de pan en doe er wat zout overheen. Dit zorgt ervoor dat de ui zacht blijft en niet gaat karameliseren. Zet het vuur laag en de deksel op de pan.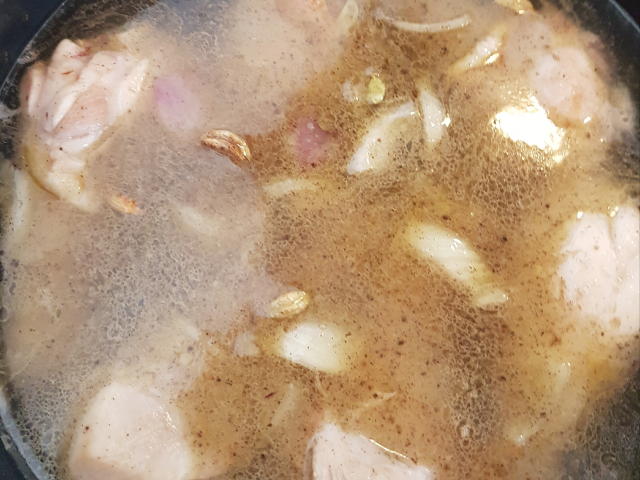 Voor de kip:Was en droog de kip en hak hem in stukjes. Bak de kip in een andere pan licht bruin. Voeg de kleine ui in reepjes toe en roer om. Schenk er genoeg water bij zodat de kip net onder water is. Voeg nu ook de kardamonpeulen, kaneelstok, peper en kruidnagels toe. Breng het aan de kook en verwijder eventueel bovendrijvend vet. Laat het een half uurtje koken tor de kip gaar is
Doe dan de kip in een ovenschaal. Mix de Arabische kruiden,knoflook, peper en zout naar smaak, 4 el bouillon uit de pan en het citroensap tot een mengseltje en smeer hier de kip mee in. Zet de kip in de oven voor ongeveer een kwartier en laat het mooi bruin worden.
Als de uien in de pan helemaal zacht zijn schep je de 3 eetlepels sumac erdoorheen. Zet het vuur uit als alles goed gemengd is.
Leg de naanbroden op een met bakpapier bedekt bakplaat, schep over elk brood 2 el bouillon uit de pan. Besprenkel de broden daarna met wat olijf olie. Verdeel het uienmengsel over de broden en bak ze af op 200 C° in 10 minuten.
Rooster in een kleine pan inmiddels de pijnboompitjes en de amandelstukjes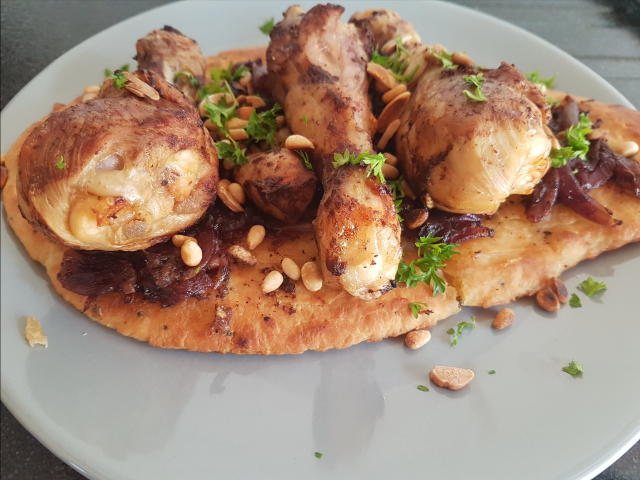 Als de broden uit de oven zijn leg je de kipstukjes erbovenop, verdeel er wat amandel en pijnboompitjes over en wat peterselie.
Pluk het brood los en de kip met je handen. Niets geen vork en mes! Als je het lekker vind kan je het in de yoghurt dopen.