Pasta Salsicce e Piselli
Pasta with meat balls and green peas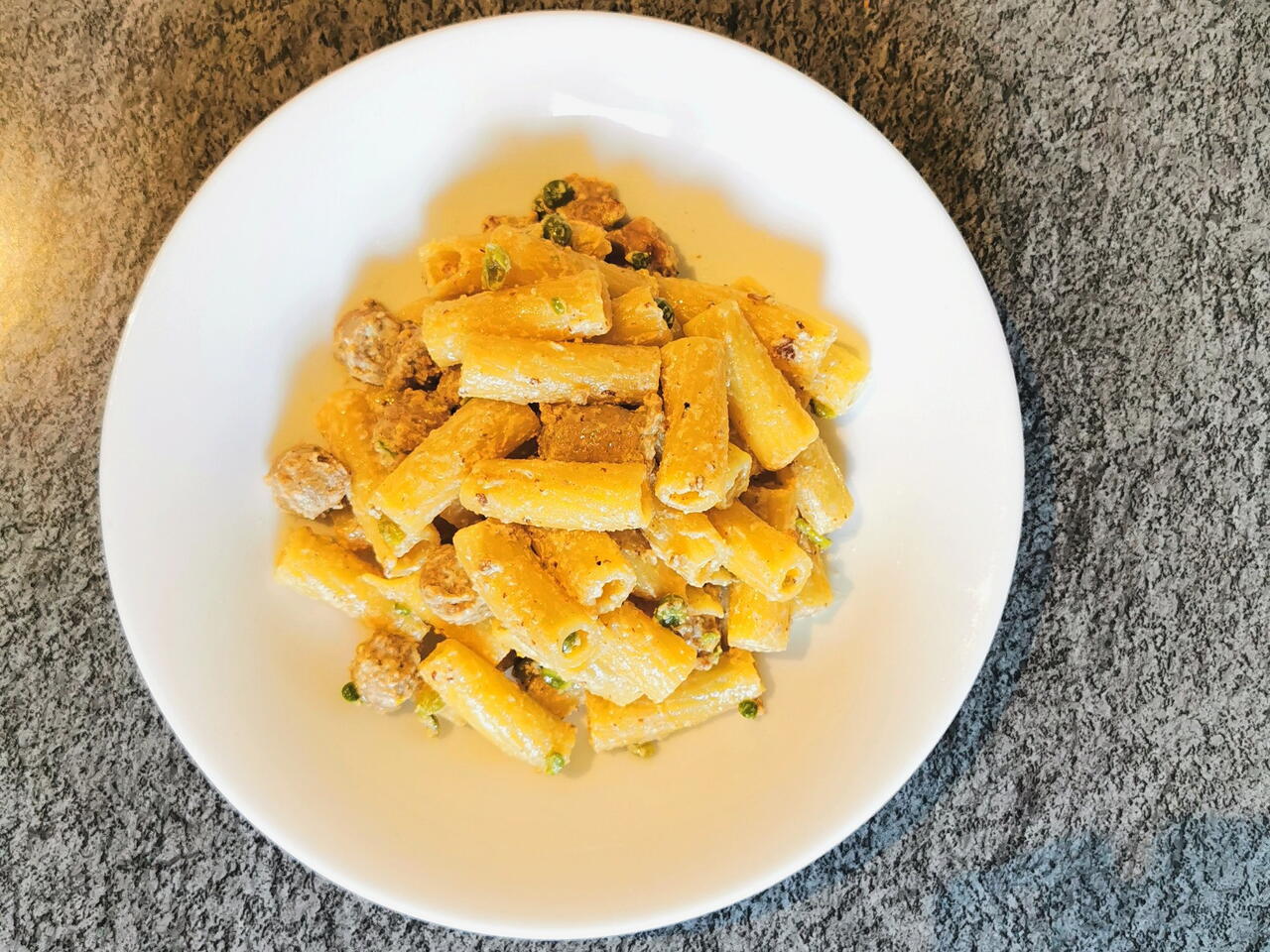 What you will need
500g of pasta
150g of green peas
250g of meat balls or sausage
½tsp of black pepper
1cup of milk
200g of bechamel sauce
3cloves of garlic
(Nutritional facts 218 calories, 1.63 g fat, 37.96 g carbohydrates, 13.45 g protein, undefined mg cholesterol, 135 mg sodium)
How to cook
Heat up pan with vegetable oil and fry garlic til golden brown.
Cut the sausages in small cubes, add in pan and cook til brown.
Add green peas and let it cook for 5min.
Boil water and cook pasta (rigatone).
Add the bechamel sauce and stir til it covers everything, add milk and stir again til creamy thick.
Drain the pasta water and add pasta in the pan where you cooked the green peas and sausage.
Sprinkle a bit of black pepper for better after taste.