Chile Colorado
Pork In A Red Chile Sauce
I usually make chili verde. For some reason, I had a craving for something red. If you can, it's great to incorporate some more interesting chiles. Some dried ancho or guajillo would add some complexity. But I could only find red jalapeno, and I'm pretty satisfied with the results. To use dried chilies, soak them in hot water instead of roasting.
What you will need
3 red jalapenos
1 yellow onion
5 medium tomatoes
1 tbsp annato
1/2 tsp cumin
1/2 tsp chili powder
4 lb pork shoulder
1/4 cup flour
2 cups chicken broth
1 lemon
1 shot rum
Salt as needed
Oil as needed
How to cook
Roast vegetables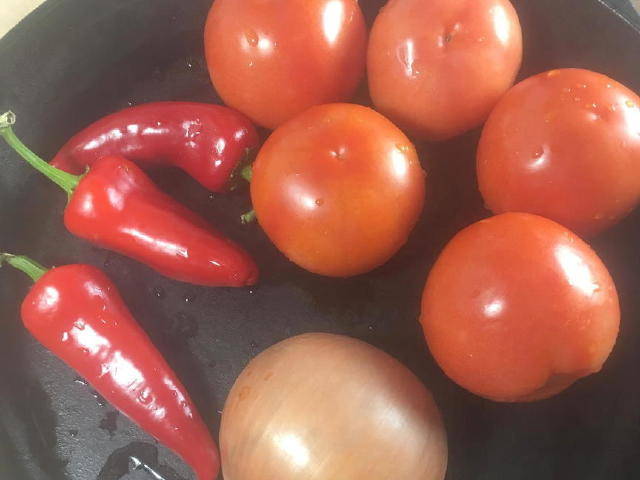 Preheat the oven to 375f. Place the red jalapenos, tomatoes and 1/2 of the onion in an oven save dish and roast for 25 minutes.
Grind spices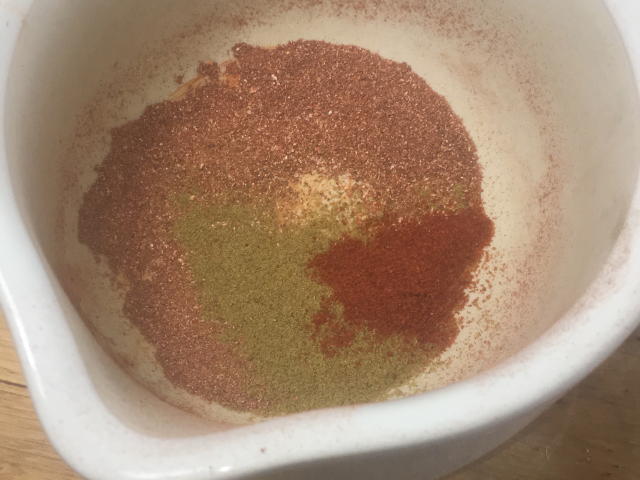 Grind the spices that need it. It's always better to grind your spices fresh when possible. Annato, cumin, and chili powder.
Sautee onion
Slice the remaining 1/2 of the onion thin and toss it into warm oil to cook it gently until tender.
Dice pork
Dice the pork. The size isn't that important.
Toss in flour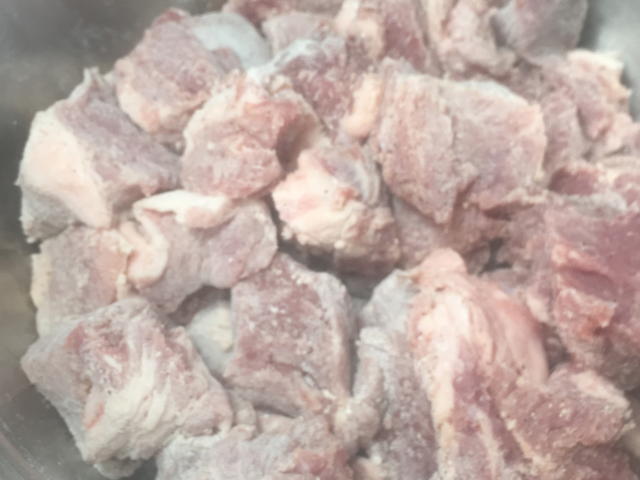 Add the flour to the pork with a generous sprinkle of salt. Toss it up to coat the pork chunks thoroughly.
Toast spices
Stir the spices in with the sauteed onion once they are tender and toast gently until fragrant as you brown the meat.
Brown pork chunks
Brown the pork chunks in a little hot oil. Move the caramelized pork chunks into the pot.
Add broth
When the spices are toasted, pour in the chicken broth and stir the pot to get any chunks off of the bottom.
Puree vegetables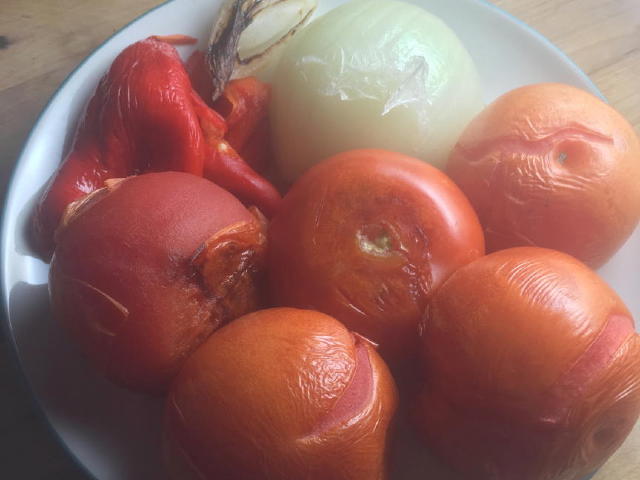 When your vegetables are done roasting, peel the onion, peel and deseed the jalapenos, then puree in a blender or food processor. Add the juice from the lemon.
Deglaze pork pan
When the pork is done, deglaze the pan with a shot of good rum or tequilla.
Add puree to stew
Just pour all of that red puree into the pork and stir it up.
Simmer
Let it bubble away gently for a couple of hours. Stir occasionally to make sure you don't burn the bottom. Season it up and serve.