Barnwood Wall
without power tools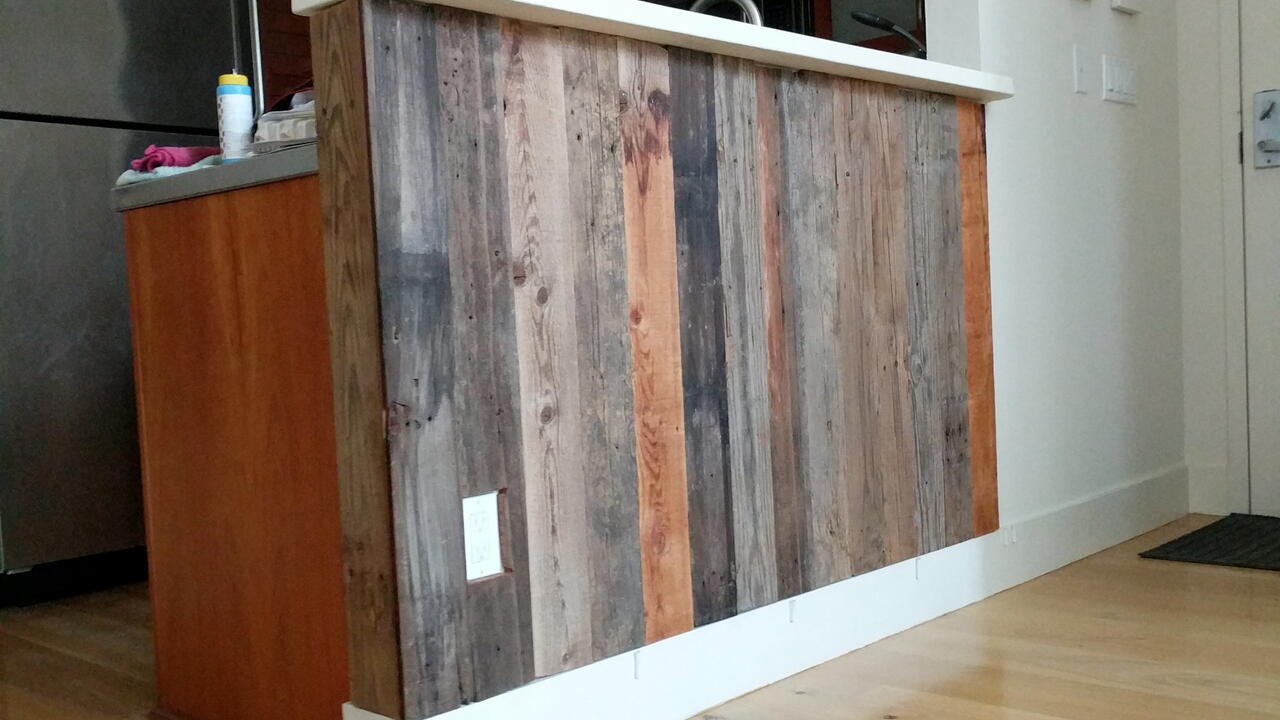 We didn't have any tools in our second house and wanted to do a barn wood bar. It was much easier than we thought.
What you will need
Clams (to hold wood steady while sawing)
Barn wood
Trim screws (phosphate coated)
TOOLS
MATERIALS
Reciprocating saw (to cut electric plug space)
Drill
Saw
How to do this project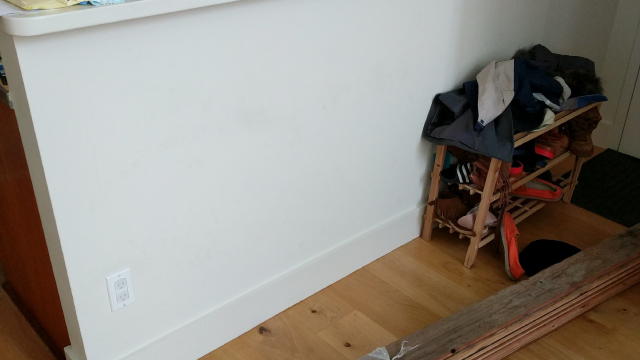 This is how it was setup before. It looks good already, but we had to stop using the high chairs because people were touching the wall with dirty shoes. The wood is intended to look good and protect the area.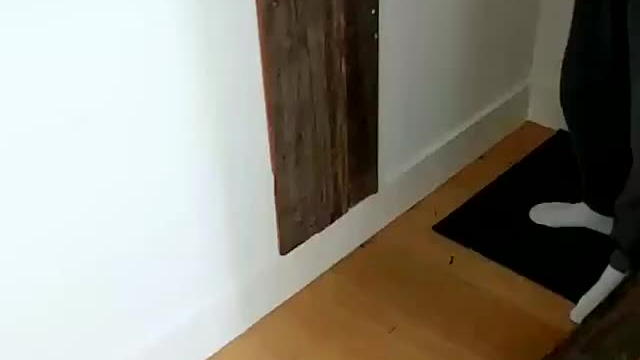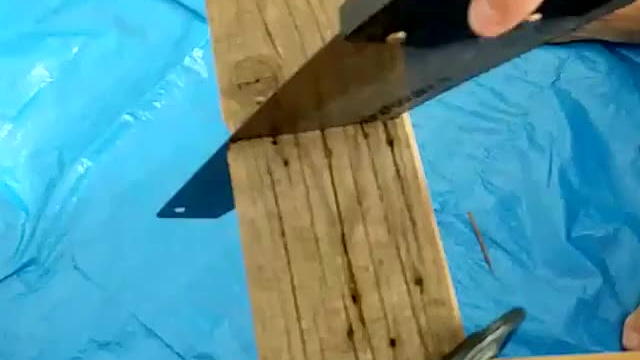 We didn't have much space and tools, so improvised a tarp to collect the dust and used a hand saw to try to minimize the dust in the air.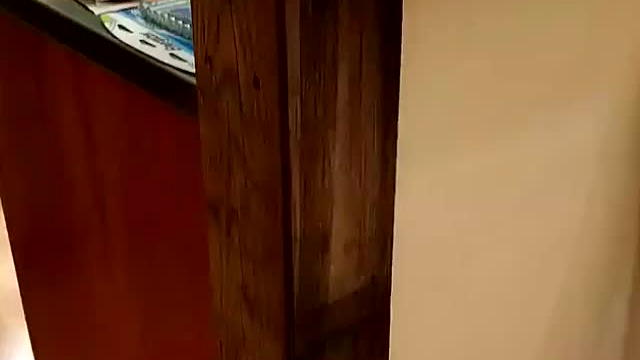 We started by screwing the borders first. Needed to measure the energy plug.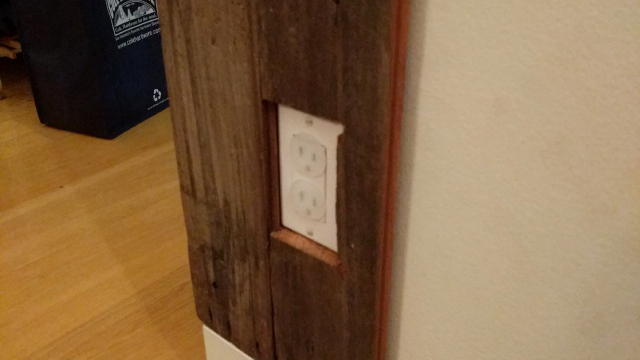 Attach the first two pieces to the wall. We used trim screws that screw to the studs in the back of the drywall.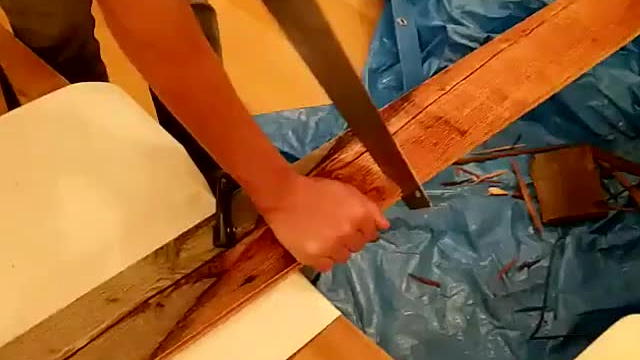 Cutting last piece!
We used a small scrapper to clean the wood.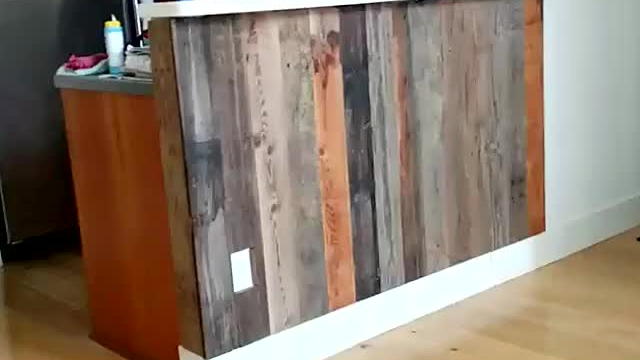 Here's the final version!