Fruit Triffle
Fruit triffle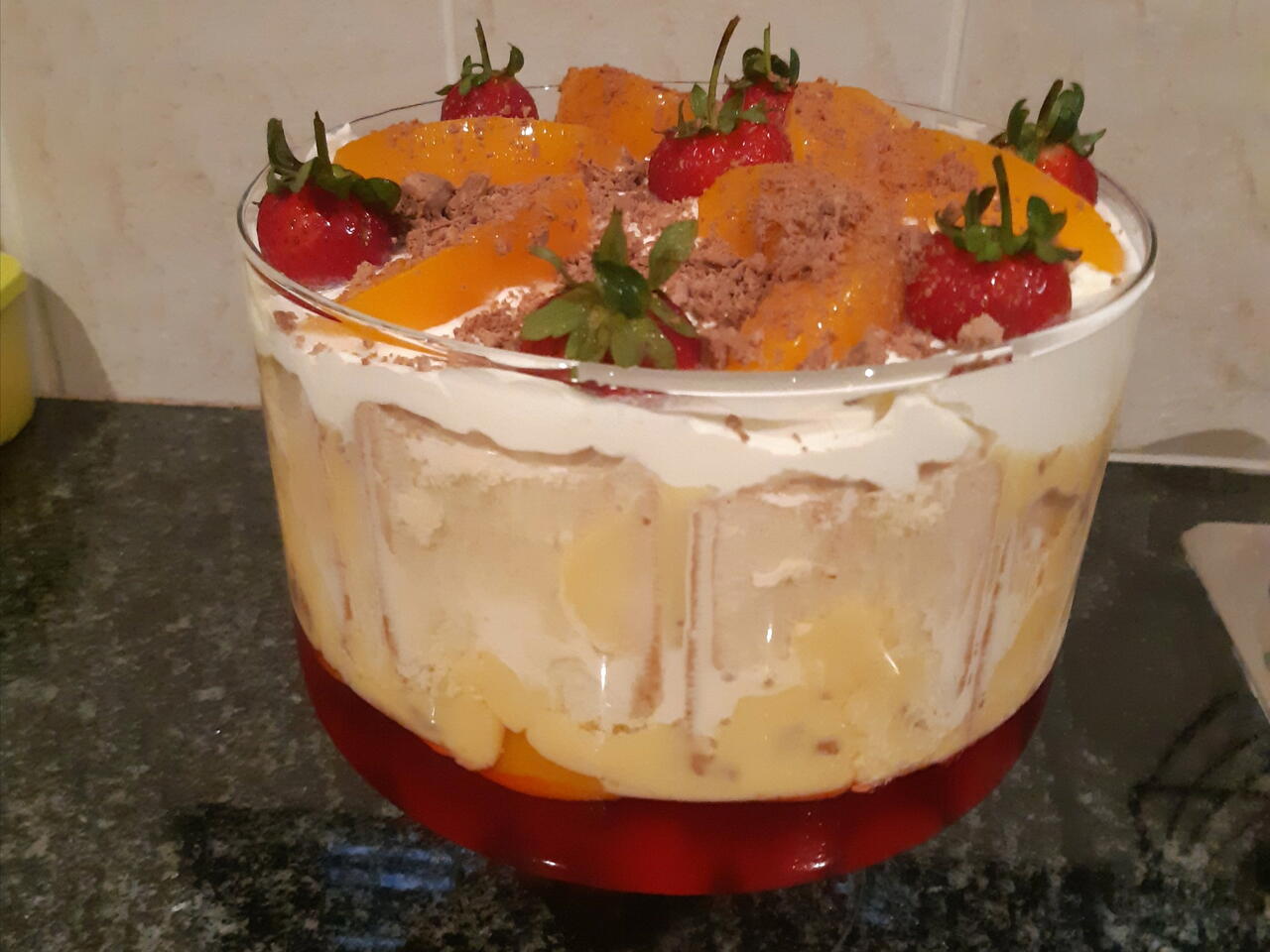 What you will need
2 packets strawberry jelly
chopped strawberries
canned peaches
flake
custard
cream
tennis biscuit
whipped cream
How to cook
Make jelly according to packet instructions. Add a few chopped strawberries and stir place in fridge to set.
Once set you can start layering the triffle.
Add canned peaches custard and flake
Dip tennis in cream and layer.
Add chopped strawberries and flake
More custard and canned peaches with flake
Finally whip cream and add to the top and decorate with fruit.