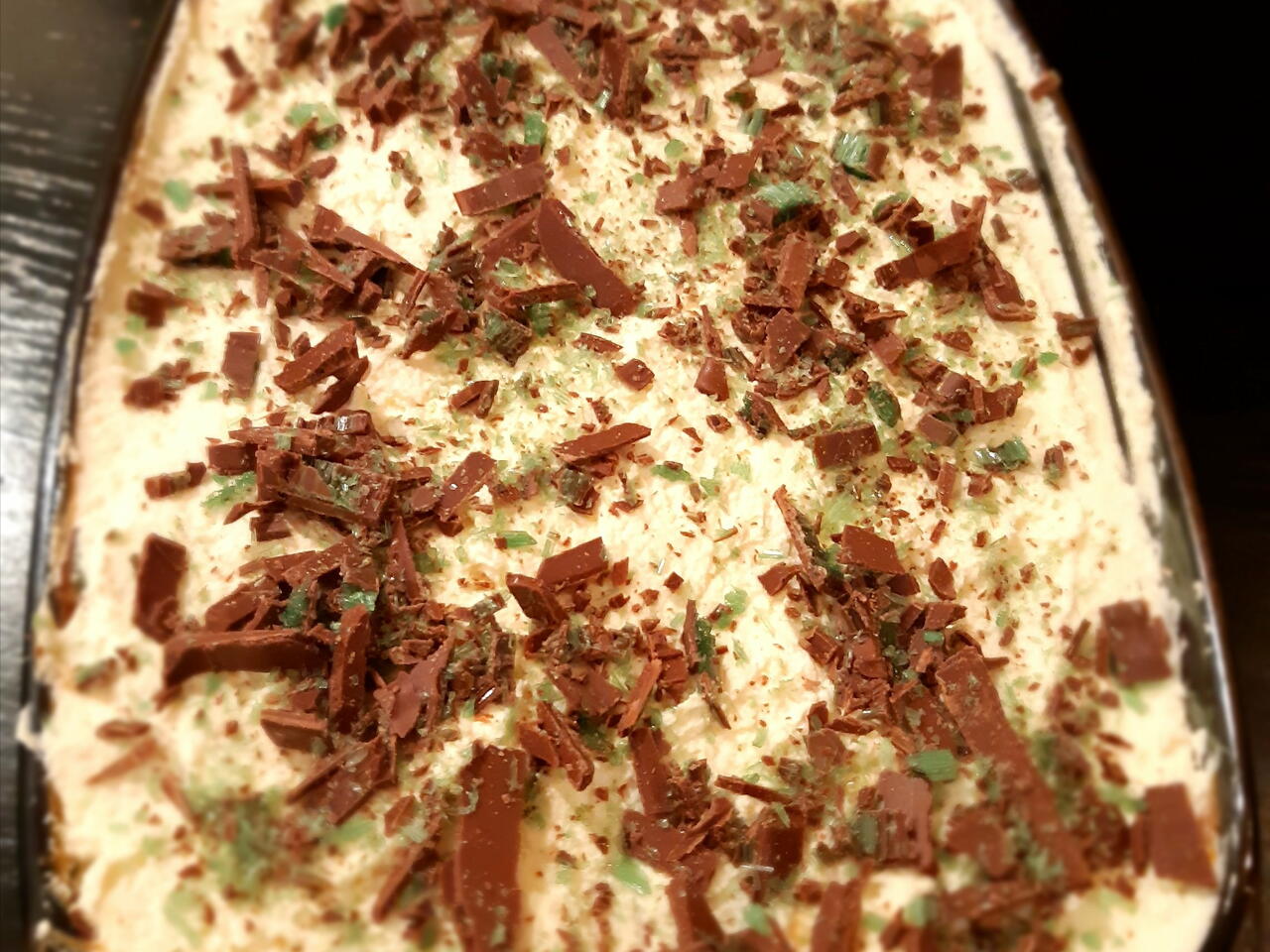 What you will need
200g Tennis biscuit
360g caramel
500ml cream
150g peppermint crisp chocolate
How to cook
Prepare a medium rectangular cake tin or dish with nonstick spray.
Line the bottom of the dish with a single layer of biscuits.
Use a fork to beat the canned caramel until smooth. Spread half the caramel evenly over the biscuits.
Whisk the cream until stiff peaks form and spread half over the caramel.
Grate half the chocolate over the cream.
Repeat the layers ending with grated chocolate.
Cover with clingflim and chill for at least one hour. The longer you allow the tart to set the tastier it will be.