Chicken 65
Without Food Coloring
A popular spicy Indian chicken dish. My chicken 65 is not as red as you might expect. I skip the red food coloring called for in most recipes.
What you will need
Marinade
1/2 lb diced chicken breast
1/4 tsp chili powder
1/4 tsp turmeric
1/4 tsp crushed garlic
1/4 tsp grated ginger
1/2 tbsp corn starch
1/4 tsp garam masala
1 egg
Gravy
1 yellow onion
1/2 cup yogurt
1 green onion
1/4 tsp kasmiri chili
1/2 tsp turmeric
1 tbsp crushed garlic
How to cook
Marinate chicken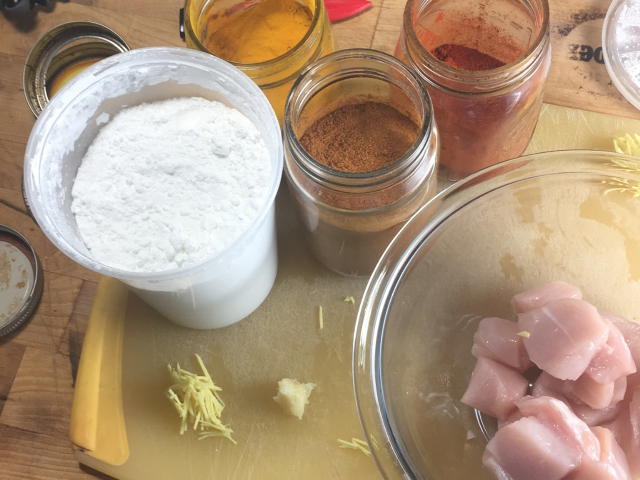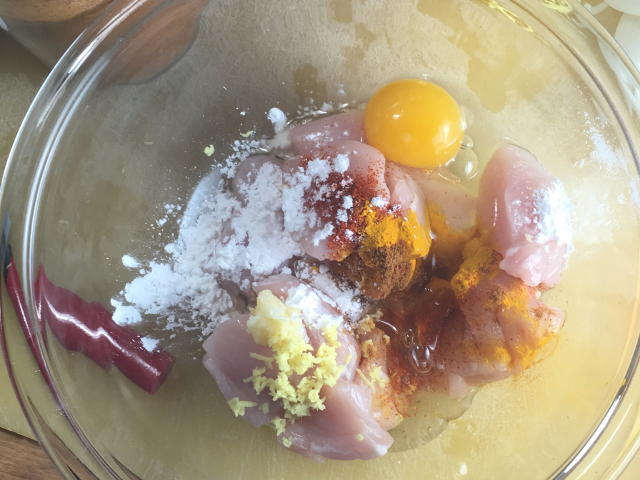 Combine all marinade ingredients with chicken. Mix well and set aside.
Sautee onion
Get the gravy started with some sauteed onion.
Sautee seasoning
Stir in crushed garlic, kasmiri chili and turmeric
Add scallion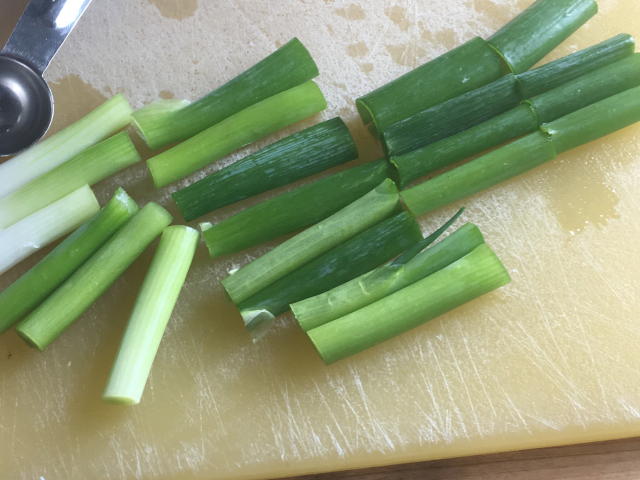 Clean and slice up the scallion and add it to the pan.
Add yogurt
Stir in the yogurt.
Fry the chicken.
Heat some frying oil to around 350f. Piece by piece, add the chunks of chicken to the hot oil. Fry until crispy. 5 minutes or so.
Add chicken and simmer
Transfer the fried chicken into the gravy. Stir together, simmer for a few minutes, then serve.