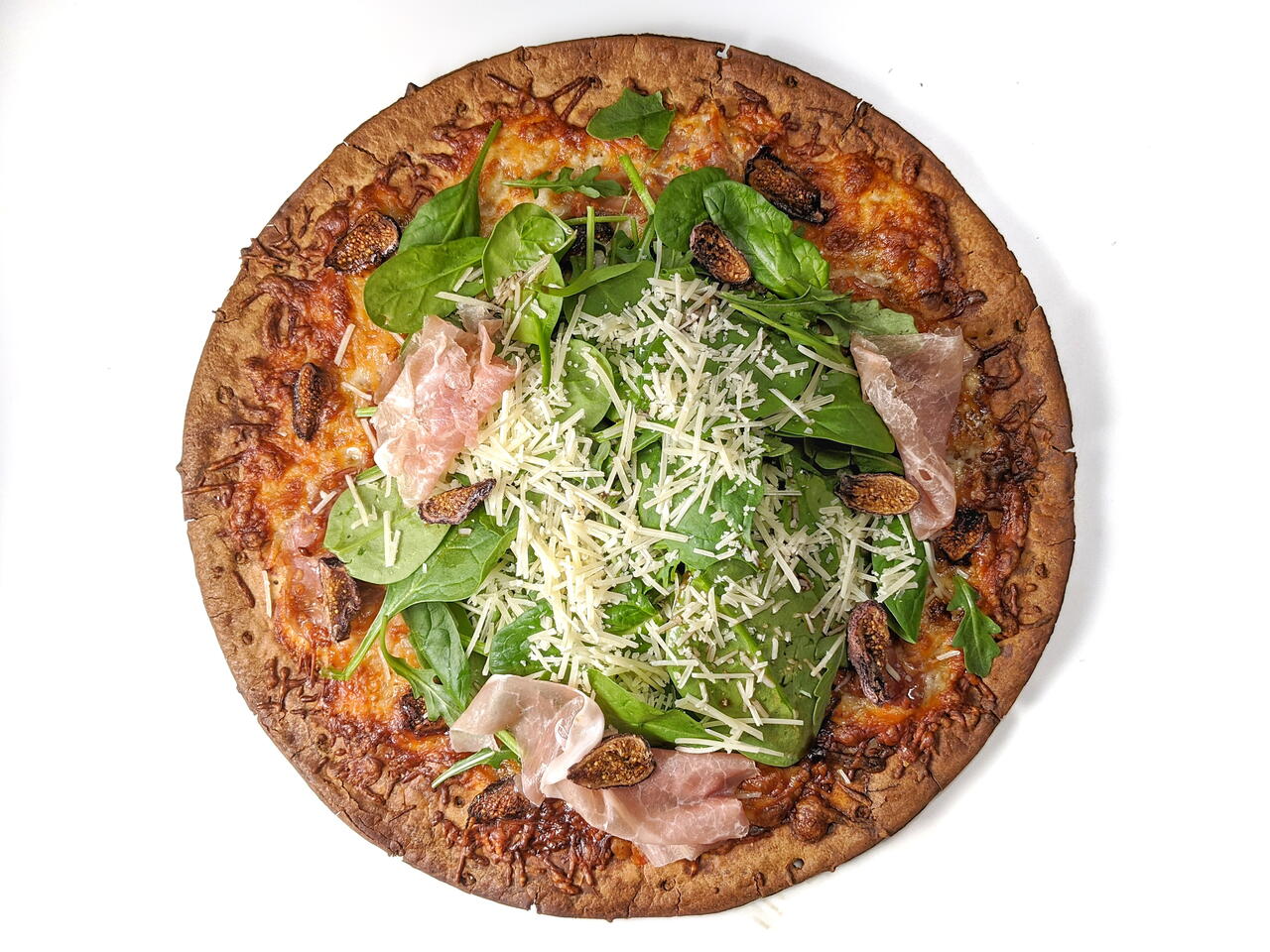 Recipe video made by Michelle
Published on 44 days ago, viewed by 59
2 portions
15m
This combo is so tasty. The sweet figs, the salty prosciutto, and the tangy arugula and spinach salad on top creates a satisfying meal. If fresh figs are in season, use those, otherwise dried figs are great too!
What you will need
6 whole figs
1 cooked thin and crispy pizza crust
1/2 cup shredded parmesan
2oz prosciutto
1/2 cup shredded mozzarella
1/2 cup arugula or spinach
1 tbsp balsamic vinegar
(Nutritional facts 305 calories, 20.59 g fat, 4.36 g carbohydrates, 25.09 g protein, 67 mg cholesterol, 1229 mg sodium)
How to cook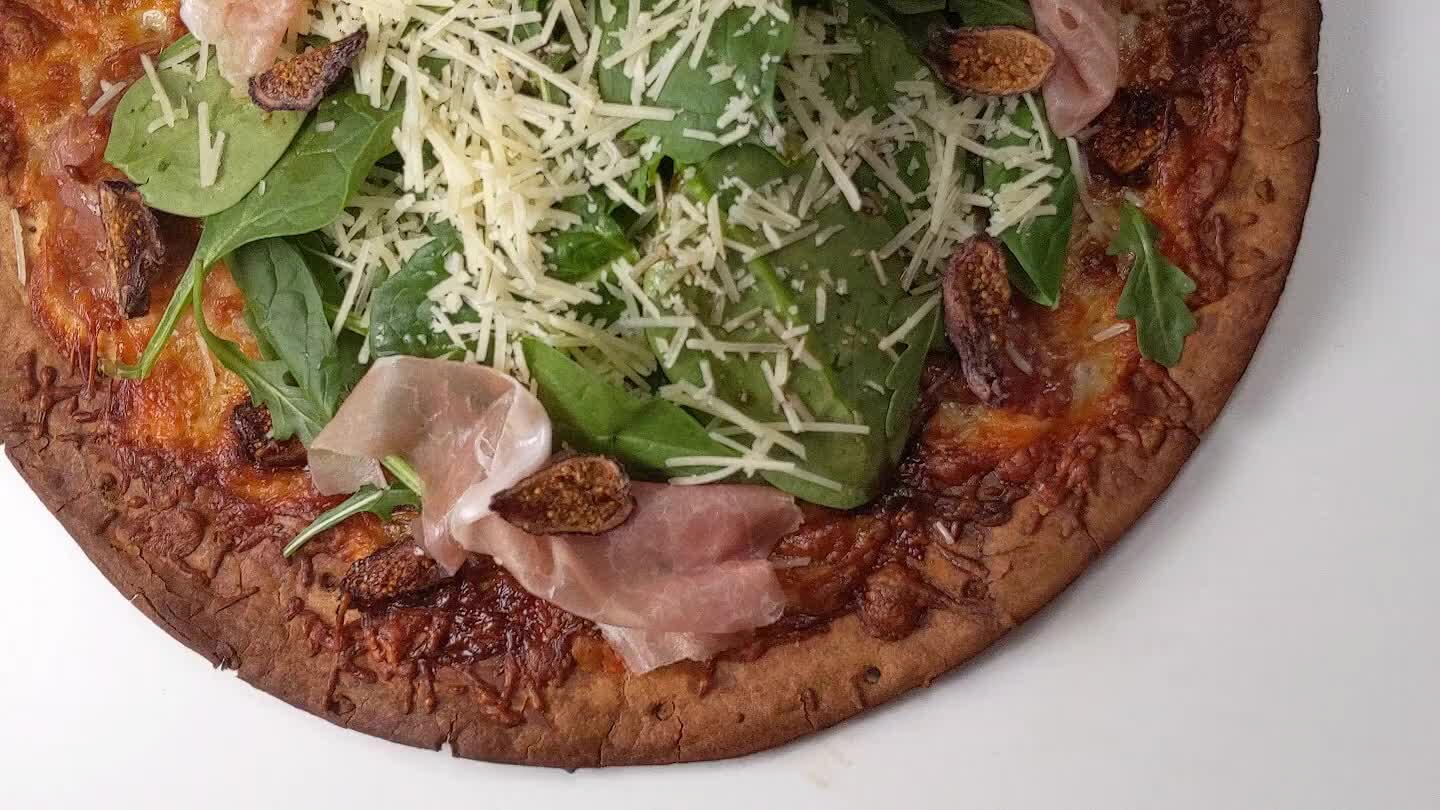 Gather all ingredients.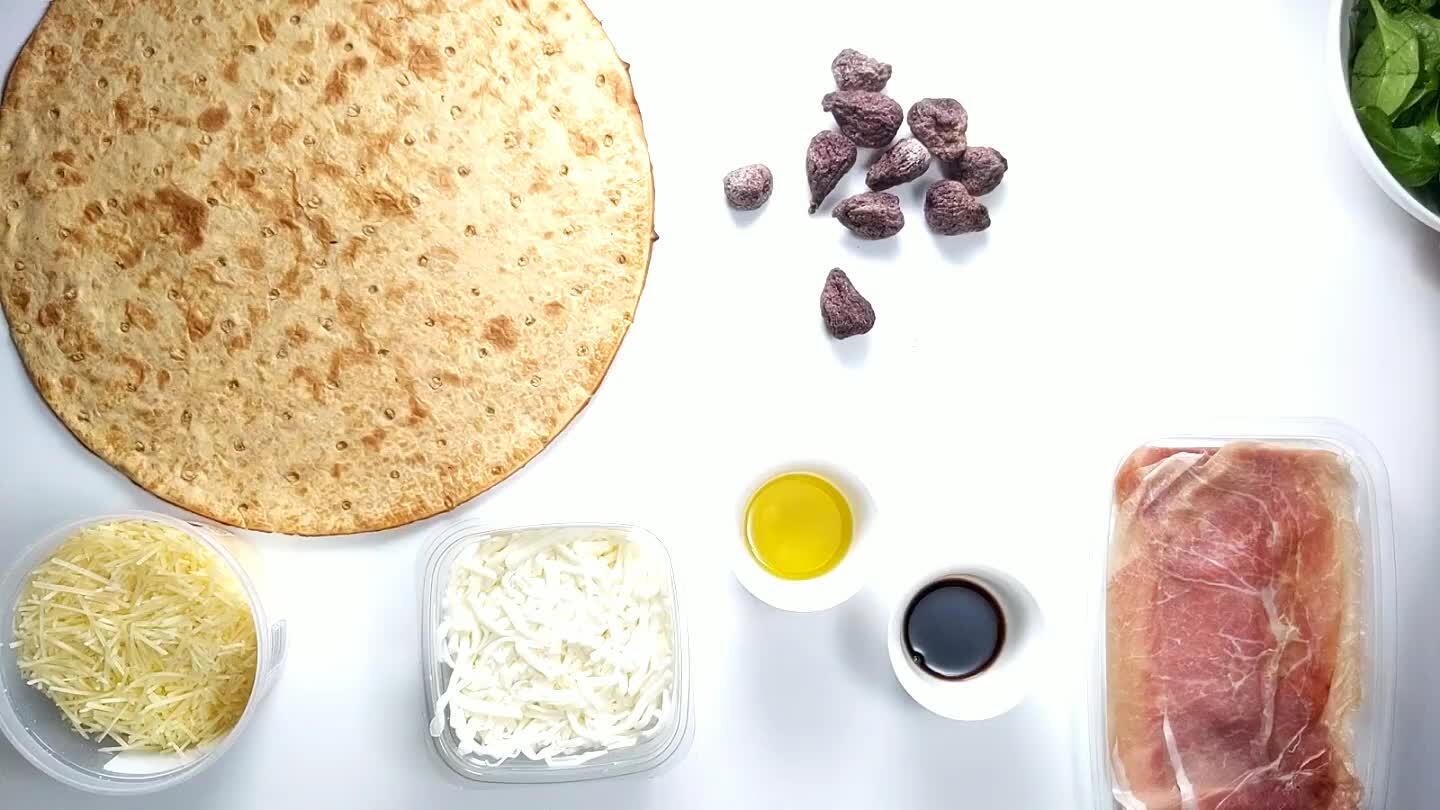 Portion ingredients.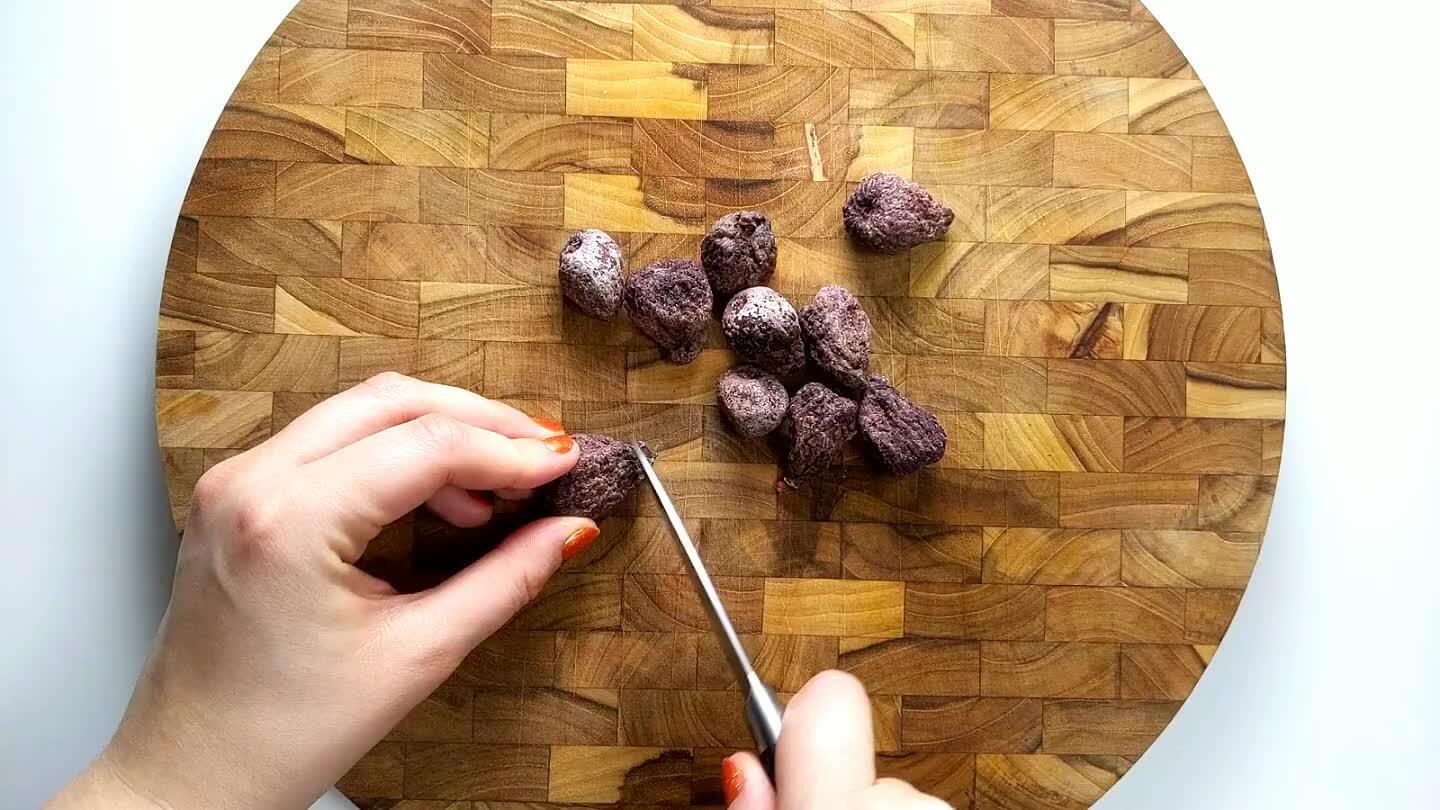 Cut the dried figs into quarters. If any stem remains then remove that as well.
Spread the crust with the olive oil and add a layer of mozzarella cheese.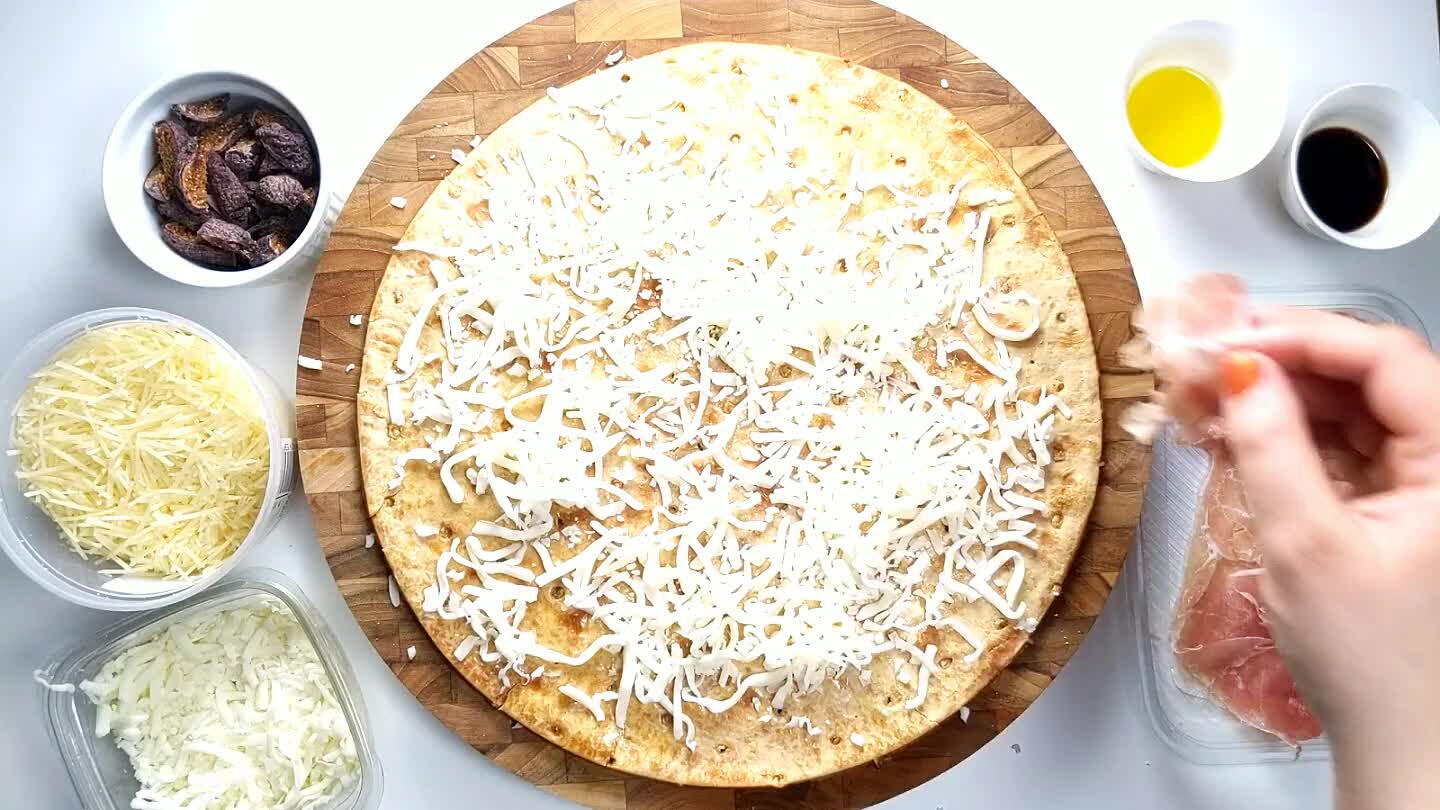 Top the mozzarella with the prosciutto, fig pieces, and parmesan cheese.
Bake on a baking sheet or on the rack for 10 minutes or until the cheese is browned.
Top the pizza with your favorite greens, I used arugula and spinach. Top the greens with balsamic vinegar and parmesan cheese.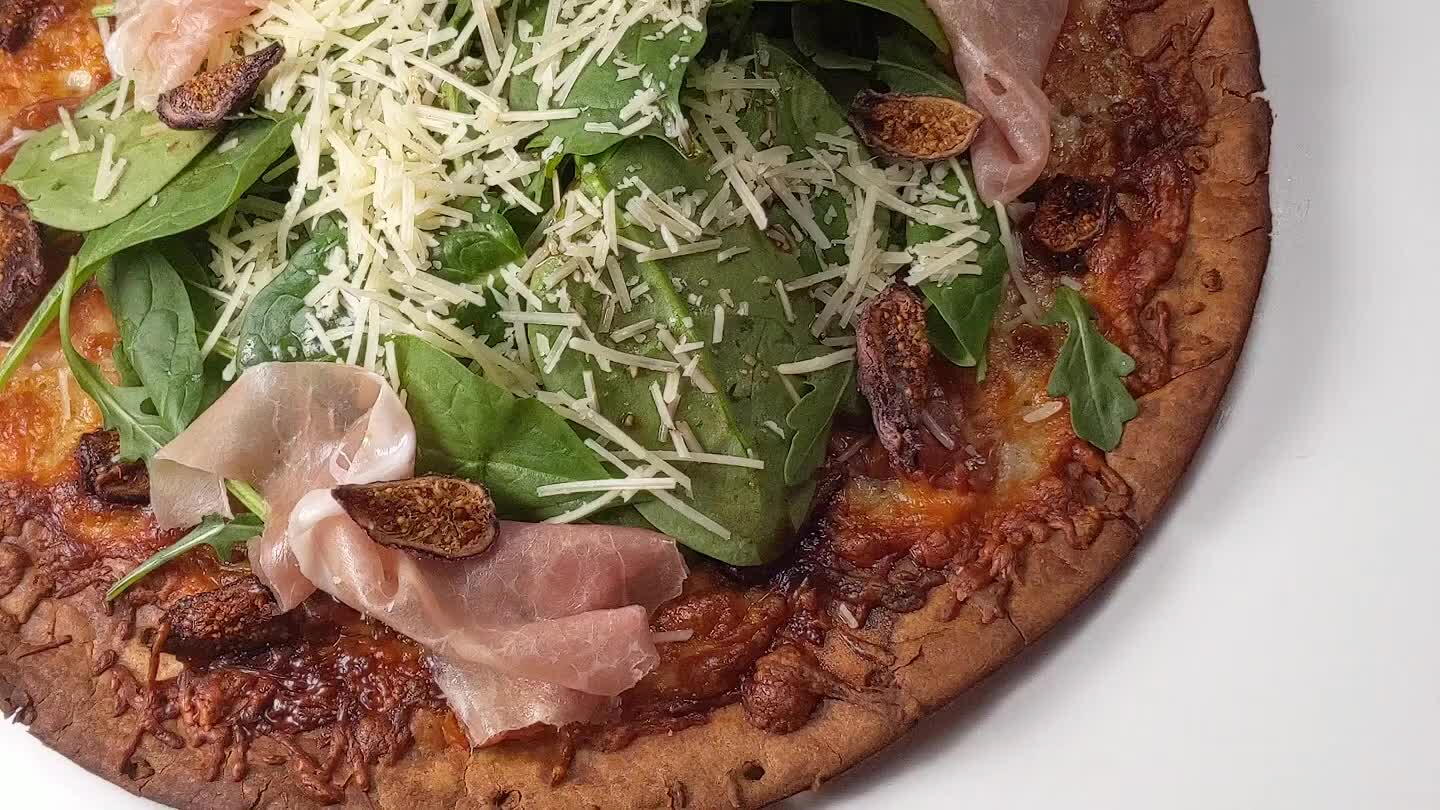 Comments