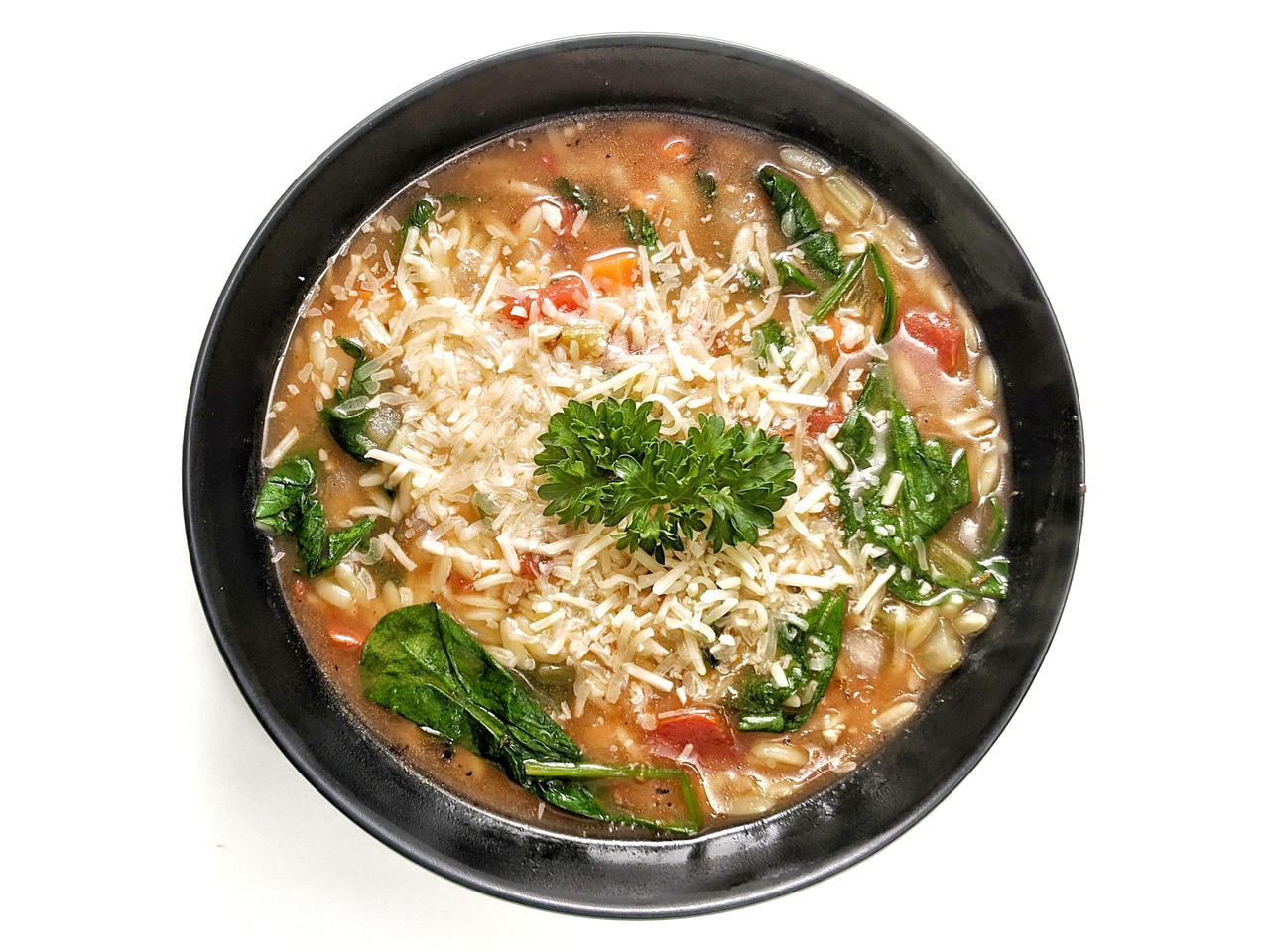 Recipe video made by Michelle
Published on 35 days ago, viewed by 58
6 portions
25m
What you will need
2 tablespoons olive oil
10oz frozen mirepoix
3 tsp chopped garlic
10 cups vegetable stock
1 (14-ounce) can fire-roasted diced tomatoes
1 1/2 cups (about 8 ounces) orzo pasta
1 tsp italian seasoning
5oz fresh spinach
1/4 tsp salt
1/4 tsp black pepper
Parmesan cheese (optional, for serving)
(Nutritional facts 63 calories, 3.72 g fat, 6.12 g carbohydrates, 1.84 g protein, 0 mg cholesterol, 125 mg sodium)
How to cook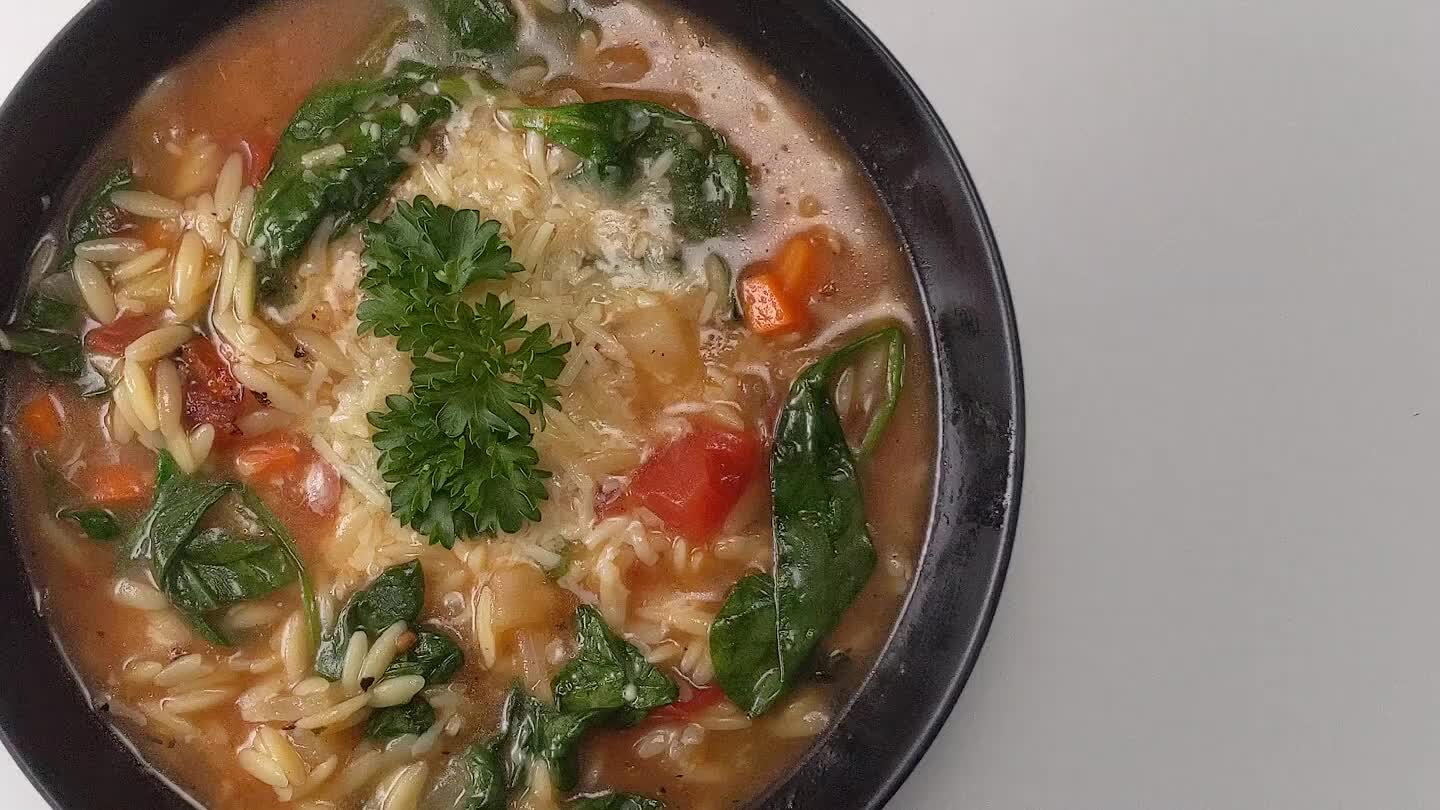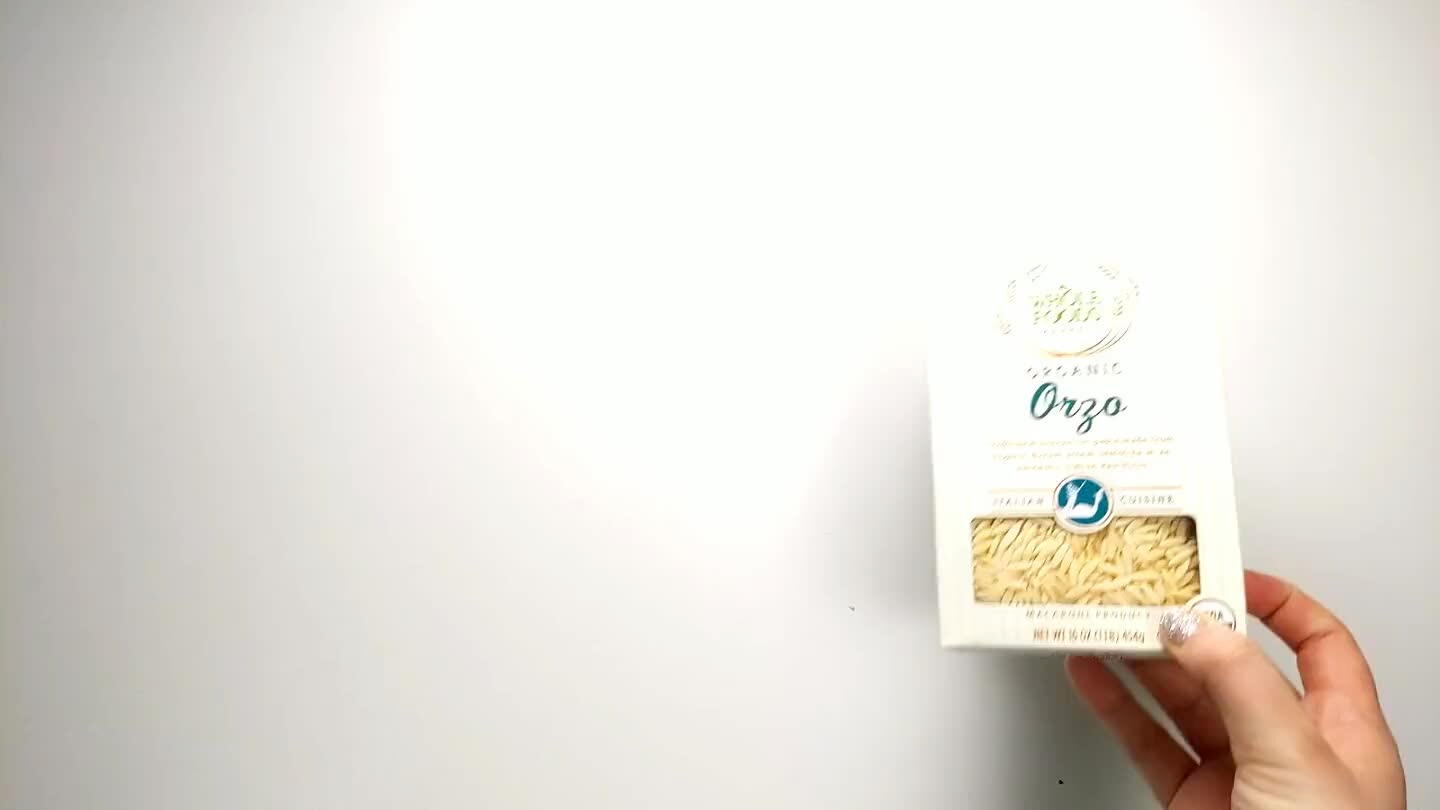 Gather all ingredients.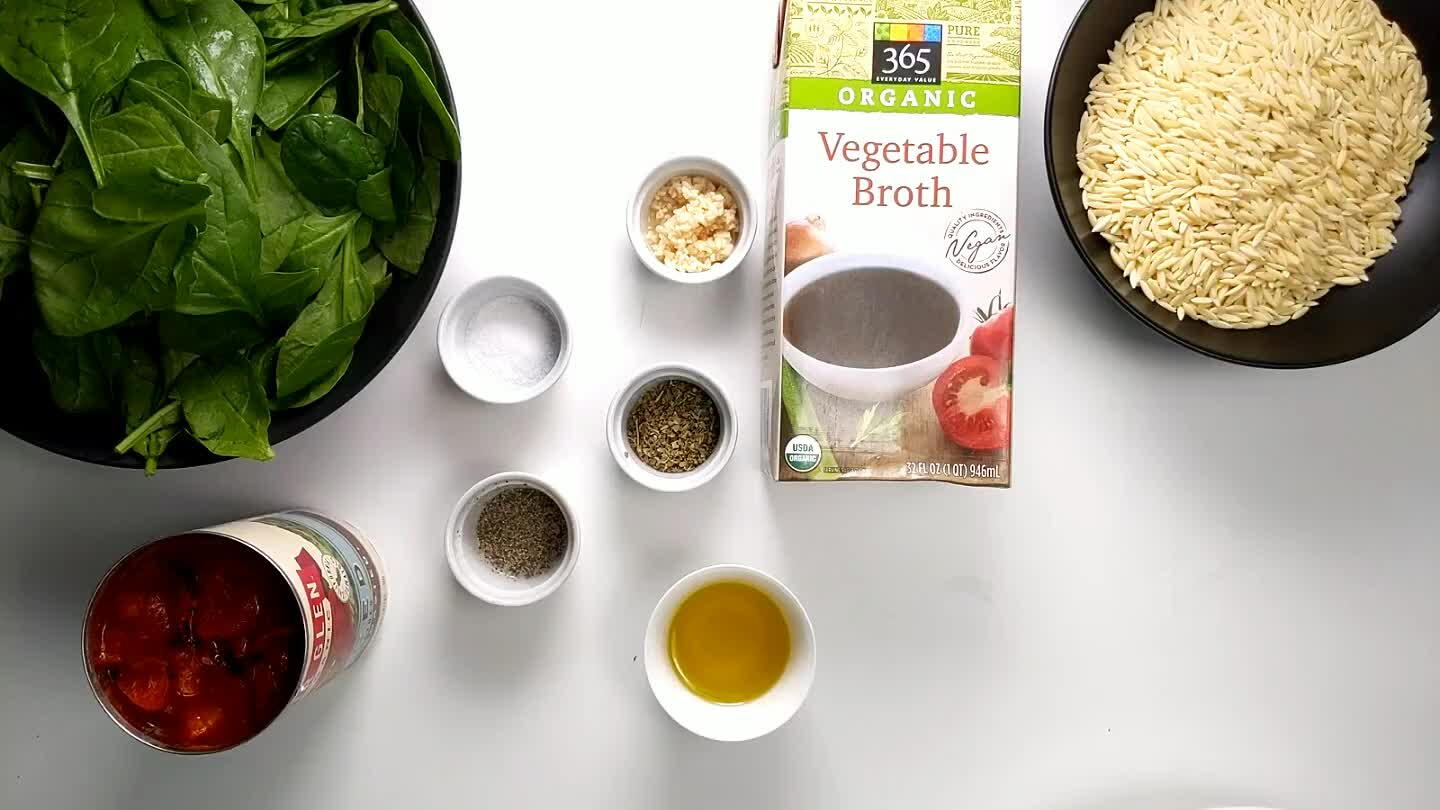 Portion all ingredients.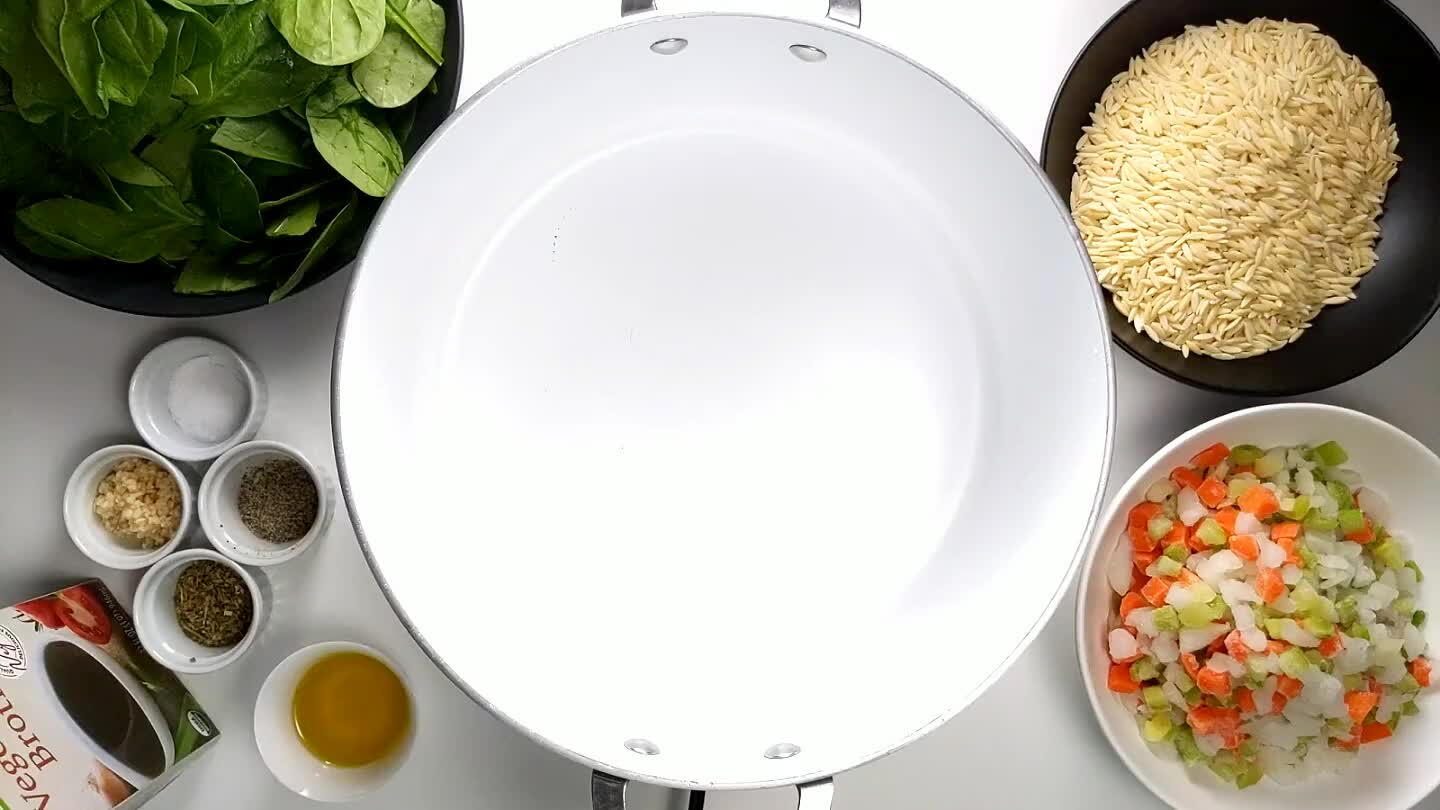 Heat a pan to medium high heat and add olive oil, frozen mirepoix mix, and garlic.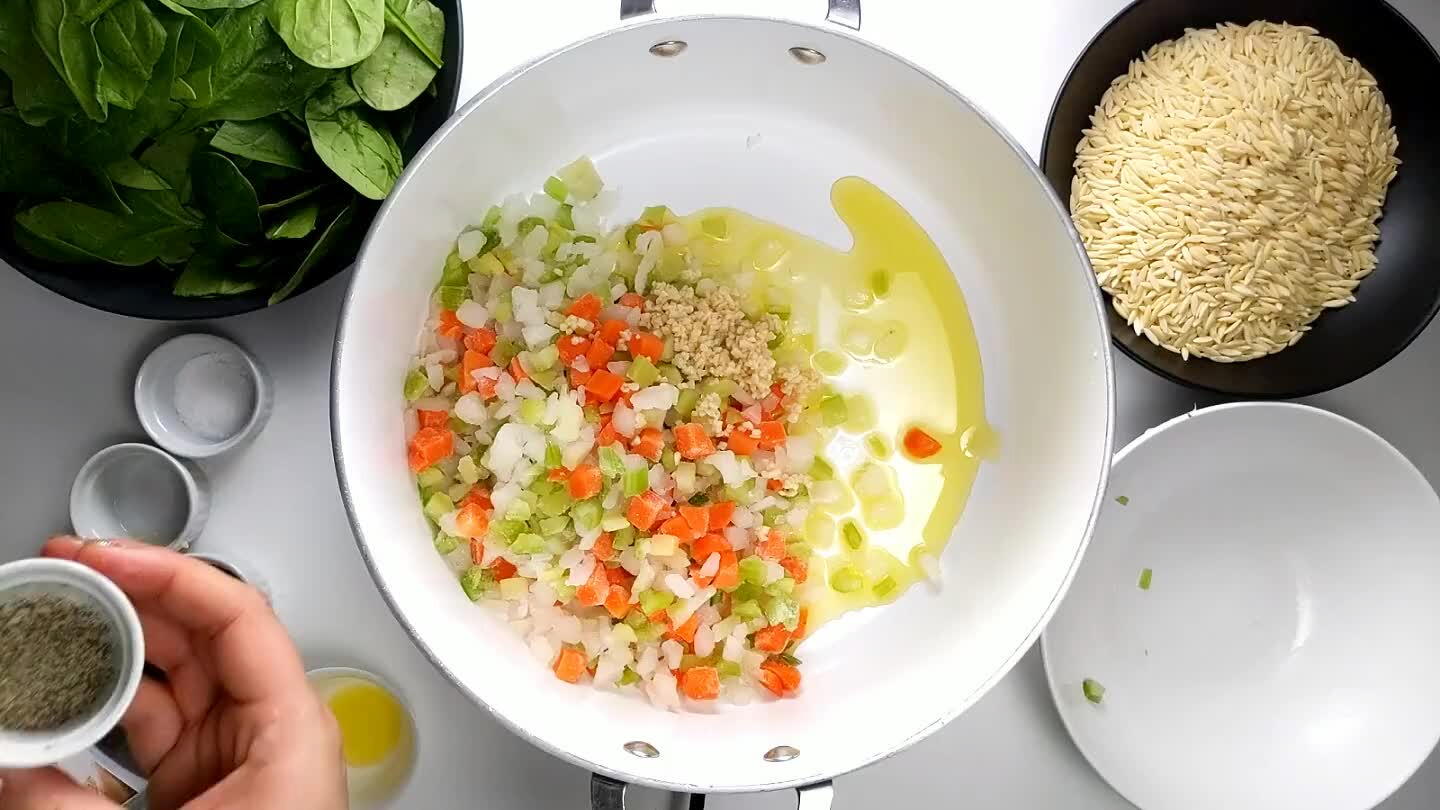 Add the salt and pepper and saute for 2-3 minutes or until onions are translucent.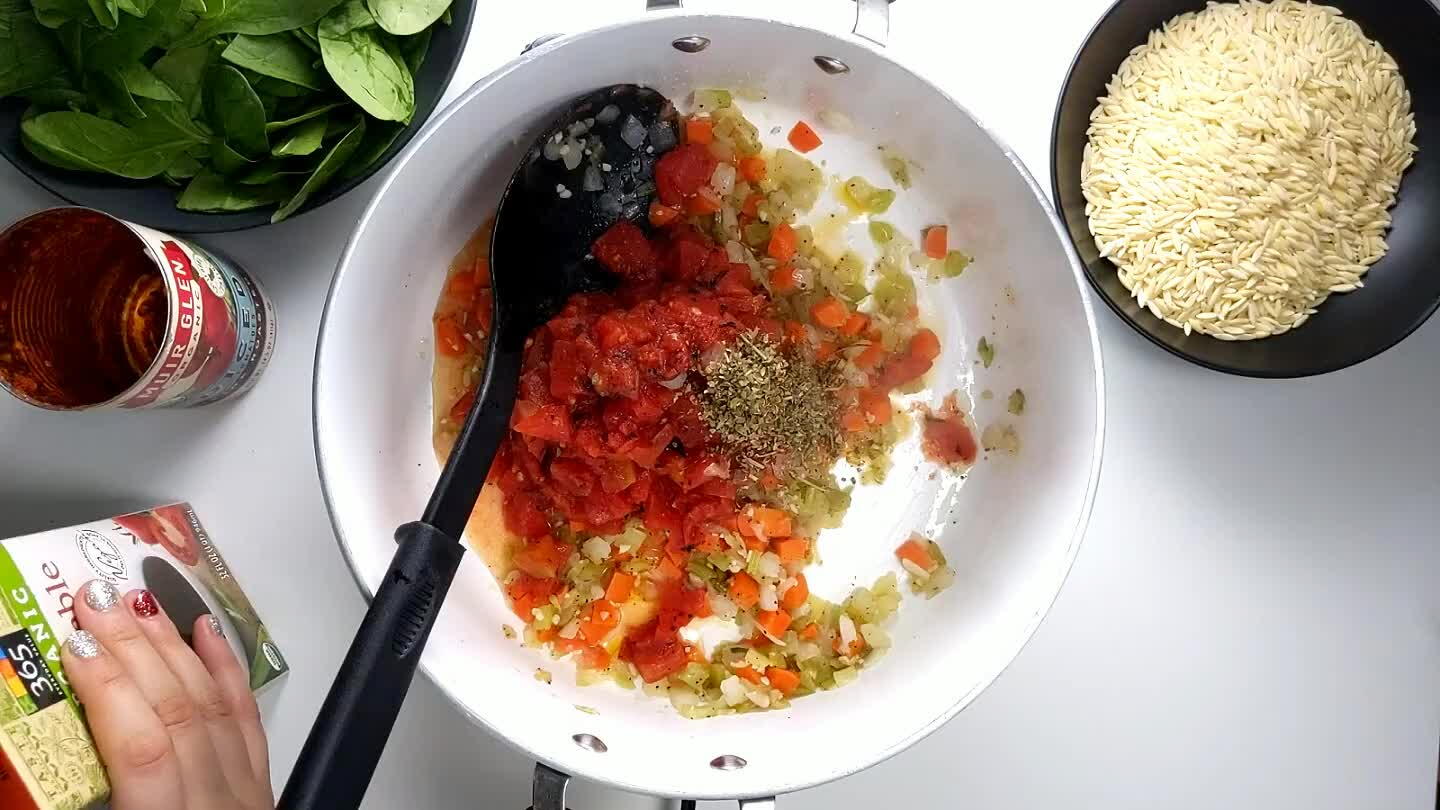 Add the broth and pasta and bring soup to a simmer for 10 minutes, stirring occasionally, until the pasta is al dente.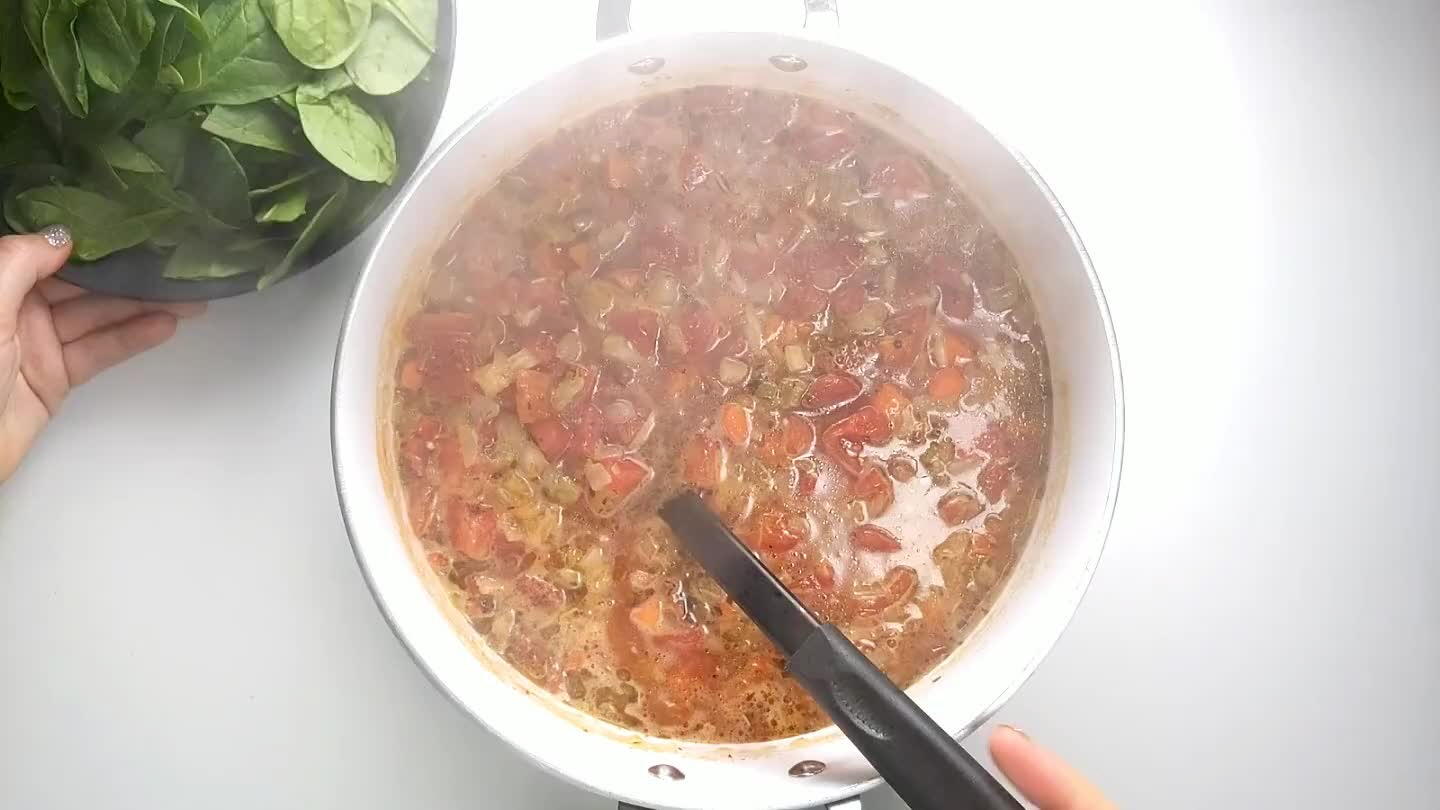 Stir in the spinach and cook for 1-2 minutes.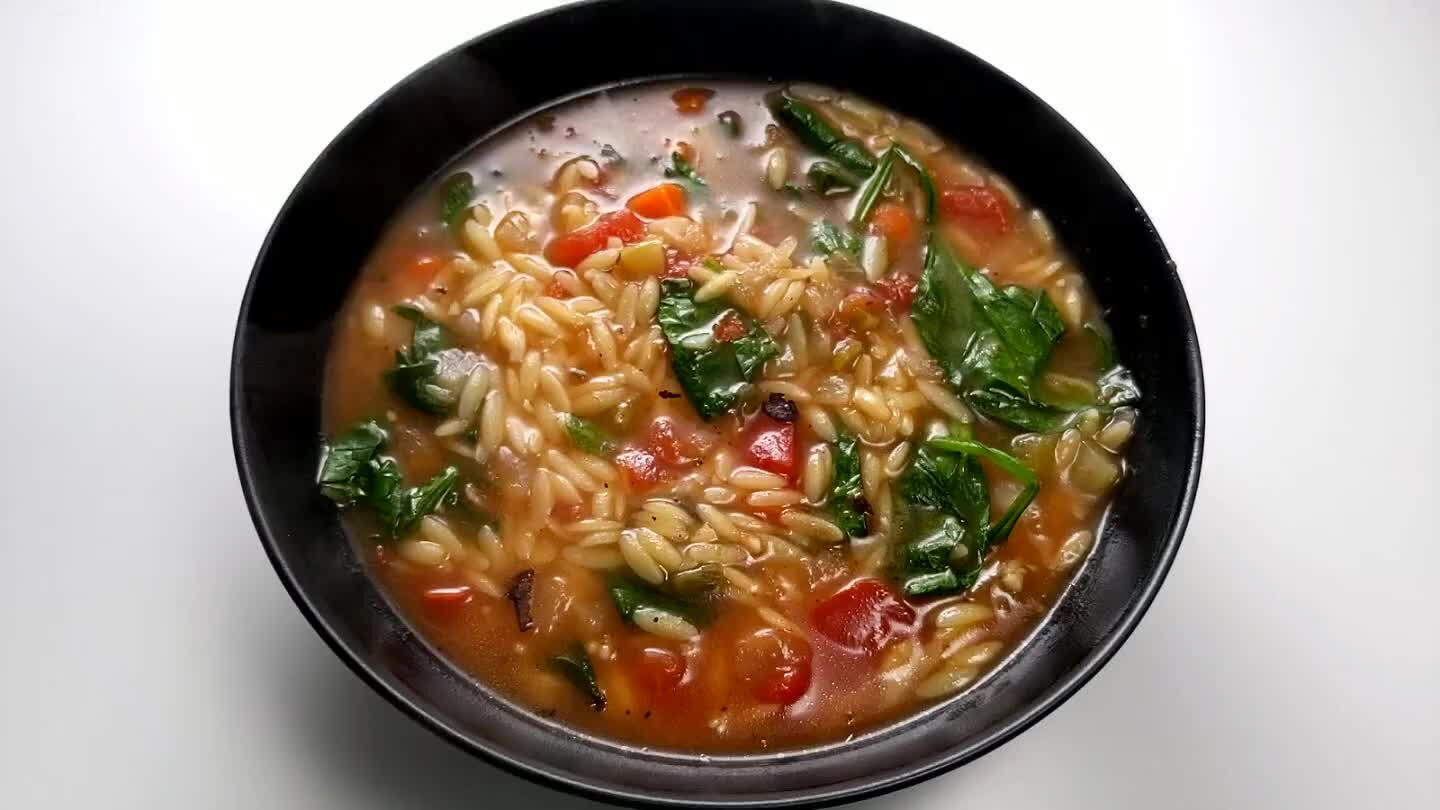 Comments